It's British Food Fortnight – Time to bring home the harvest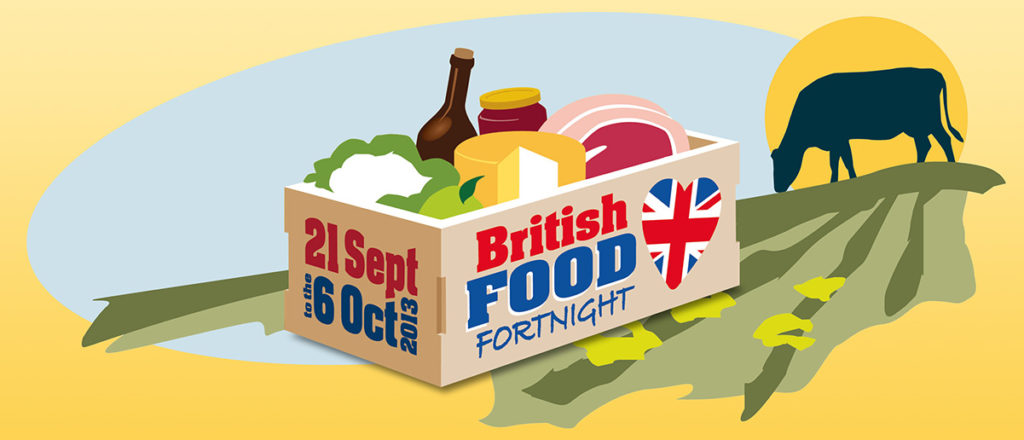 Anyone aged over forty will probably remember the traditional Harvest Festivals British schools used to celebrate around this time of year. Sponsored by ARAMARK, The 12th British Food Fortnight, which kicks off this weekend, is launching a national campaign to rekindle an ancient and well-loved tradition.
<h2″>Creating a modern harvest festival tradition
The organisers have done a tremendous job this year, scouring the UK and leaving no culinary stone unturned in search of the very best of British produce. The idea is to create a modern harvest festival tradition in line with contemporary times. So keep your eyes open for literally hundreds of patriotic food promotions in your village, town or city's shops, pubs and restaurants.
There's a Harvest Lottery for schools, a fun challenge designed to identify the most imaginative community harvest celebration. There's been a national an appeal to young people to write a new harvest anthem for future harvest events to adopt. And the massive British Food Fortnight Celebration of the Harvest takes place in magnificent Westminster Abbey, the first time a harvest service has been held there since 1966.
Countless thrilling harvest foodie events to enjoy
There's a series of amazing foodie events on the cards right around the country, from the City Harvest Show in London and Hungerford Food Festival to the Great Bath Feast. Every school in Britain has been invited to create a Harvest box celebrating their local food producers. In association with The Telegraph, the organisers are searching for the farmer, community or business that comes up with the most innovative, inclusive and imaginative harvest celebration held during the fortnight. And there's the country's first ever Digital Harvest Celebration.
British Food Fortnight 21st Sept to 6th Oct
Wherever you live, there are events near you designed to bring the Harvest Festival back into the fold, a regular part of everyday life every year. We think it's brilliant, since we're also dedicated to supporting British food at its best. However you plan to get involved, here's wishing you a wonderful time. The celebrations run from 21st September to 6th October 2013.