Sweaty gym bread, Kolkata's bread crisis and Yemen's bread woes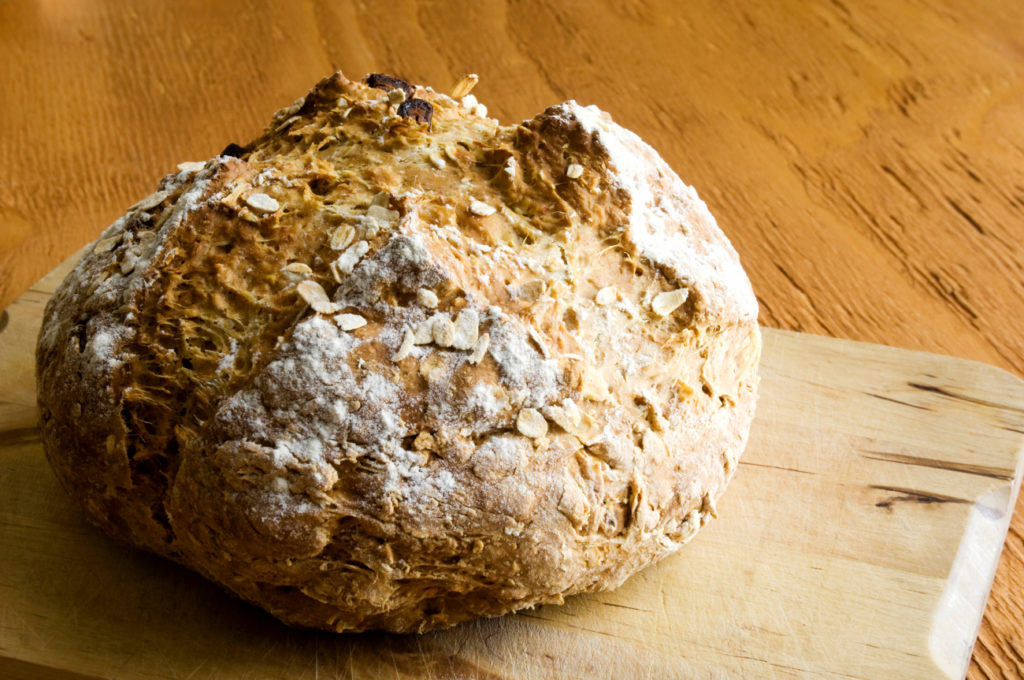 Hardly a week goes by without bread in the news. This week is no different, with three stories from around the world hitting our radar.
"The dough smells like sweaty gym clothes…"
Made in Mount Morris, Pennsylvania, the dough smells like sweaty gym clothes, and it's notoriously difficult to work with. The smell comes from a bacterium that often causes food poisoning. It's called salt-rising bread, even though the recipe doesn't call for salt. And a couple of bakers in Mt. Morris have dedicated years and years to understanding it.
Jenny Bardwell and Susan Brown send hundreds of loaves every week to people all over the USA. And now they've written a book for bakers about this almost-lost Appalachian bread tradition, full of technical tricks and folklore. Salt-rising bread is famous for living or dying depending on the mood of the person making it, so a book about how to conquer this ancient and famously ornery recipe is a boon for creative bakers.
Apparently most of the challenges are down to the bacteria, unpredictable organisms that seem to sense when you're stressed or in a rush. The weather is also thought to have an influence, especially at the cusp of seasonal change when the bacteria can behave very badly indeed. Attempt to bake salt-rising bread then and you're almost certain to fail.
Clostridium perfringens is the essential bacterium, a food-borne pathogen responsible for 24 hour tummy bugs all over the US. Make up your dough and it soon begins to give off a foul-smelling gas, which inflates the bread. Luckily a hot oven kills the little buggers off, leaving a beautiful loaf with a milder but still distinctive scent. Apparently it tastes 'cheesy', which doesn't bode well. But it makes exceptional grilled cheese butties and tastes fabulous with butter.
Where does the recipe come from? Jenny and Susan have done their research but can't find a trace of the bread – or anything quite like it – in Europe, so they assume it's American through and through. Here's a link to the book on Amazon.
Kolkata's rising bread crisis halted
A few weeks ago there was a massive scandal centred on Kolkata, India, which led to panic. Hazardous chemicals were thought to have been found in bread, but as it turns out they're in much smaller quantities than anyone thought. In fact they're invariably well below the permitted limit, and tests revealed no harmful substances at all in many pre-packed loaves.
The scare kicked off in late May when a report into test results in Delhi claimed that almost 84% of 38 popular pre-packed bread brands contained potassium bromate and potassium iodate, both hazardous to health. The resulting panic led to plummeting bread sales right across India, prompting food safety officials to collect and analyse samples. Food safety standards say there should be no more than 5mg of iodate and chromate per 100gm of flour used in pre-packed bread, while oven-fresh bread shouldn't contain any at all.
Warring Yemen on the brink of famine
The latest reports out of war-torn Yemen say 80% of the country's 24 million inhabitants are struggling to survive, with many subsisting on one piece of bread a day. Some eat nothing. Rising food prices and scarce resources are taking a terrible toll, and this is being labelled one of the biggest crises of our time.
People are living without water and electricity, and even the most basic foods are at a premium. Regular air strikes shake buildings and shops close early, sometimes not opening at all if the bombing is particularly intense.
Yemen was already one of the region's poorest nations, and has long relied on imported foods. About 90% of its food is brought in, including 85% of the staple grain crops needed. Now, because so many airports, ports and land routes have been closed, food imports have all but stopped and prices have skyrocketed. The cost of the most basic staple food basket has doubled since 2015 but it doesn't account for fresh fruit, veg and meat, just flour and grains. Now even bread, an integral part of every Yemeni meal, is extremely scarce, and the price of a loaf has gone up 60%.
Come back next time for more news from the remarkable world of bread, baking and foodservice.