Real Bread Week, FoB comedy initiative, the latest from Toast Ale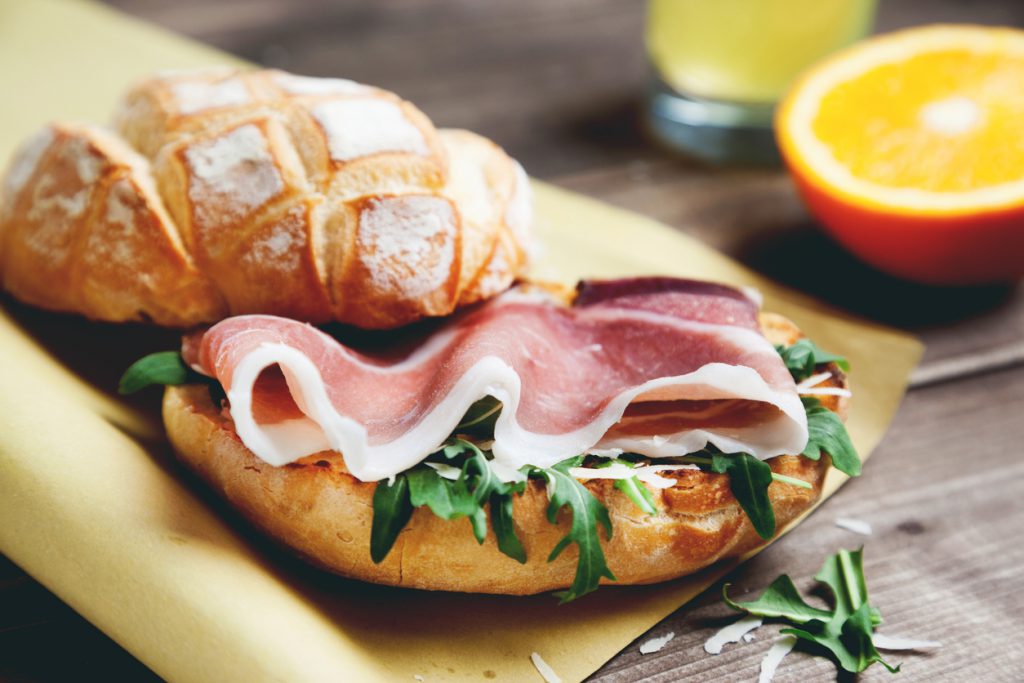 This time around there's some serious news from the Federation of Bakers, delivered by a comedian. Here's the latest from our world.
Federation of Bakers' comedy appeal
In May 2016 it was announced that 50 million fewer loaves had been sold in supermarkets compared to 2015. Bread has had a rough time recently. Low carb diet fads and the gluten free food fad have taken a toll. Many people have cut bread out altogether. But the Federation of Bakers is fighting back with a campaign featuring the comedian Bella Younger.
The Federation is worried that so many people seem to be taking their nutrition advice from people who are not experts, for example celebrities. The so-called 'clean eating' scene has a lot to answer for, encouraging people to eat in ways that are not scientifically proven to be healthy, and in some cases can actually damage health.
It's easy to get swept up in a trend and restrict your diet for no good reason. Bella's job is to poke fun at the phenomenon and help people take their diets less seriously. It makes sense when just 1% of people in Britain are genuinely intolerant to gluten and suffer from coeliac disease and only 5% suffer from a non-coeliac gluten sensitivity. For the majority of us, there's no medical reason why wheat is a no-no.
Real Bread Week
Real Bread Week is an annual celebration supporting local independent Real Bread bakeries and promoting baking your own. Launched by the Real Bread Campaign in 2009, this year it runs between 6th and 14th May, and the focus is fougasse. The campaign is asking supporters all over the world to run fougasse baking classes, a simple-to-make real bread that kids adore because you casn make all sorts of fun shapes out of it, from flowers to funny faces. The event is designed to let amateur and professional bakers compare notes and share baking tips. If you're joining in, best of luck!
Toast Ale's remarkable success
We talked about Toast Ale a while ago, a brilliant initiative to cut food waste by using old bread to make beer. Since it was launched last year, Toast Ale has proved a big hit. So far they have saved a massive 7000lbs of bread products from landfill in the US. They've also ploughed back 100% of their profits into Feedback Global, a worldwide anti food waste charity famous for their 'Feeding the 5000' free lunches.
The latest news is that Toast is crowdfunding an initiative to fight food waste right across the USA. They already have a respected Brooklyn craft brewery partner on board, and have raised at least ten grand towards their 35,000 dollar target. The aim? To make Toast Ale a US-wide brand.
If you'd like to cut your own bread waste at home by brewing your very own Toast Ale, they've made the recipe public. It's free, and here it is.
Plantains transformed into 'bread'
Did you know you can make a simple form of bread using plantain fruit? Patacon Pisao in New York city is the creator of a flattened plantain sandwich called the patacón, a traditional fried plantain sandwich with ancient origins in Venezuela. It's made by frying, smashing and re-frying unripe plantains then filling the resulting tortilla-like bread with shredded roast pork, spicy shredded beef, or thick bacon, garnished with fried cheese and fresh veg. Yum!
We'll see you next time. In the meantime use your loaf and request a free sample of our gorgeous artisan breads, delighting your foodservice customers.