Baby Groot Bread, Cat Bread and Poppy Seed Scandals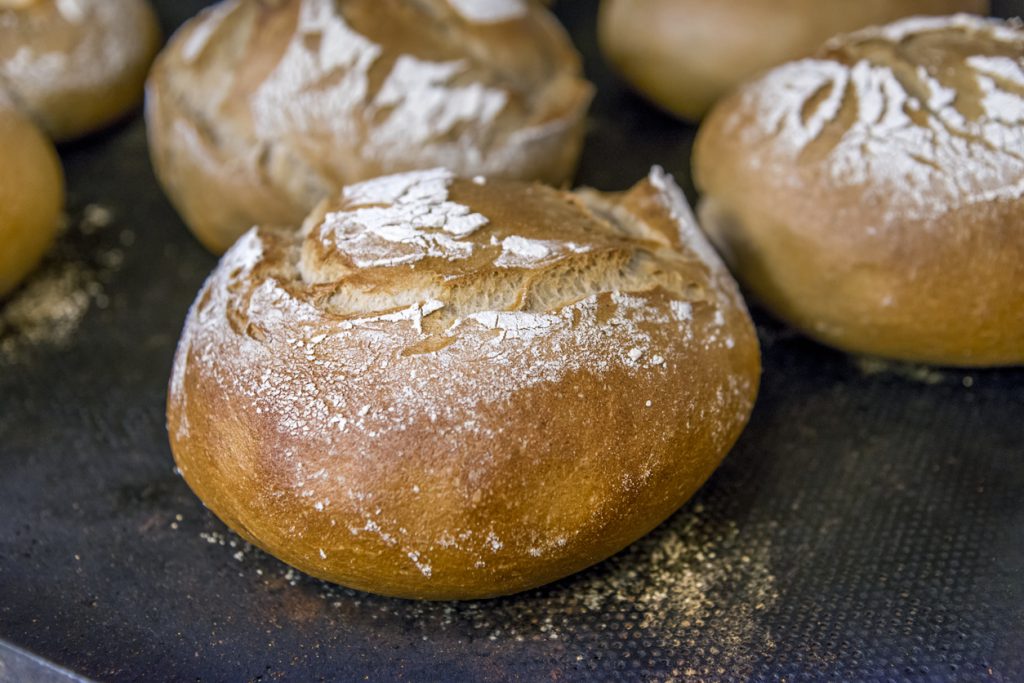 This week the Romanian baker Florin Morariu threw a bread crate at a terrorist in the latest London attack and hit him on the head with another, then gave twenty people fleeing the attack shelter in the bakery. Bad things might happen, but the British people keep calm and carry on. The victims are in our thoughts. Here's the latest news from our sector.
Disney uses its loaf
Disney's California Adventure Park is capitalising on the success of Guardians of the Galaxy 2 thanks to bread shaped like the head of Baby Groot, a super-cute loaf in either jalapeño-cheese or sourdough versions. It costs a whopping eight dollars fifty a loaf and is called, 'I Am Bread', with hair made from jalapeño cheddar and black eyes crafted from olives. If you're over there, head for Disneyland's Fairfax Market to buy one.
Japanese bread is the cat's whiskers
The Blue Jean Café and bakery is making cat lovers very happy indeed with their latest innovation, Ironeko Bread. Neko is Japanese for 'cat' and the feline-shaped loaf is proving a bit hit with customers thanks to its cat-head shape and unusually sweet flavour, achieved by the dough being kneaded in hot water to 'gelatinise' the starches it contains and bring out more of their natural sweetness. The bread costs 350 yen – £2 – for a pack of five slices, an expensive treat.
Tokyo high school students favour rice over bread for breakfast
Students in central Tokyo prefer rice for breakfast rather than bread, a phenomenon uncovered by Norinchukin Bank. Apparently it's the first time since 2005, when the annual survey began, that rice has overtaken bread as the best-loved breakfast staple.
Angela Rippon tests positive for opiates
No way! Yes… national treasure Angela Rippon has tested positive for opiates after eating a loaf of bread and some bagels topped with poppy seeds over a period of three days. According to The Telegraph http://www.telegraph.co.uk/news/2017/05/29/angela-rippon-tested-positive-opiates-eating-poppy-seed-bread/ the morphine was identified by a drug test designed to prove a story on TV's Rip Off Britain, about a man who lost his job at a power station after a dugs test rated him positive for opiates. The man laid the blame at the foot of several poppy seed-laden slices of bread he'd toasted for breakfast that morning.
It matters because mandatory drug tests are becoming more common in jobs where employees operate heavy machinery or there's a public safety issue. The amount of morphine in a poppy seed varies widely according to where and when it's harvested, and it can be as dramatic as a six-fold difference. If your job means you're tested for drugs regularly, it might be best to avoid bread containing poppy seeds.
Washington's bread clip monopoly
A while ago we talked about art made from bread clips, those small plastic squares that hold your bread bag closed. There are literally billions produced every year, they're almost exclusively made by just one family-owned business called Kwik Lok, based in Washington USA, and there's a fun tale behind their invention.
The story goes like this. The company's founder Floyd Paxton hatched the idea in 1952 on board a plane. He was eating a pack of nuts when he realised he didn't have a way to close the pack and save some for later, so he used his penknife to carve the first ever bread clip out of a credit card. The rest is history…
The USA's National Festival of Breads
The National Festival of Breads, which celebrates bread-baking, is being held in Kansas. The festival has simple origins. In 1990 the Kansas Wheathearts, the women's arm of the Kansas Association of Wheat Growers, decided to hold a baking contest to promote wheat. It went so well that the trend continued year-on-year, now it's an ongoing event and it has gone national.
Only home-based bread bakers can apply, and more than 300 entries were received this year from all over the US. There are four categories of competition: time-saving or simple breads, holiday breads, rolls, and whole grain breads. The eight lucky finalists will compete in person at the National Festival of Breads in Manhattan, Kansas, on 17th June.
Get gorgeous free bread samples
The world changes, life moves on, but bread remains one of the world's best-loved staple foods. If you're in the foodservice sector and you'd like to test drive our breads, Red Tractor certified and utterly, totally delicious, give us a call and we'll arrange a generous free sample box to be delivered to your door.