Reindeer bread, Bears, Vegan bread, Bimbo bread packaging and more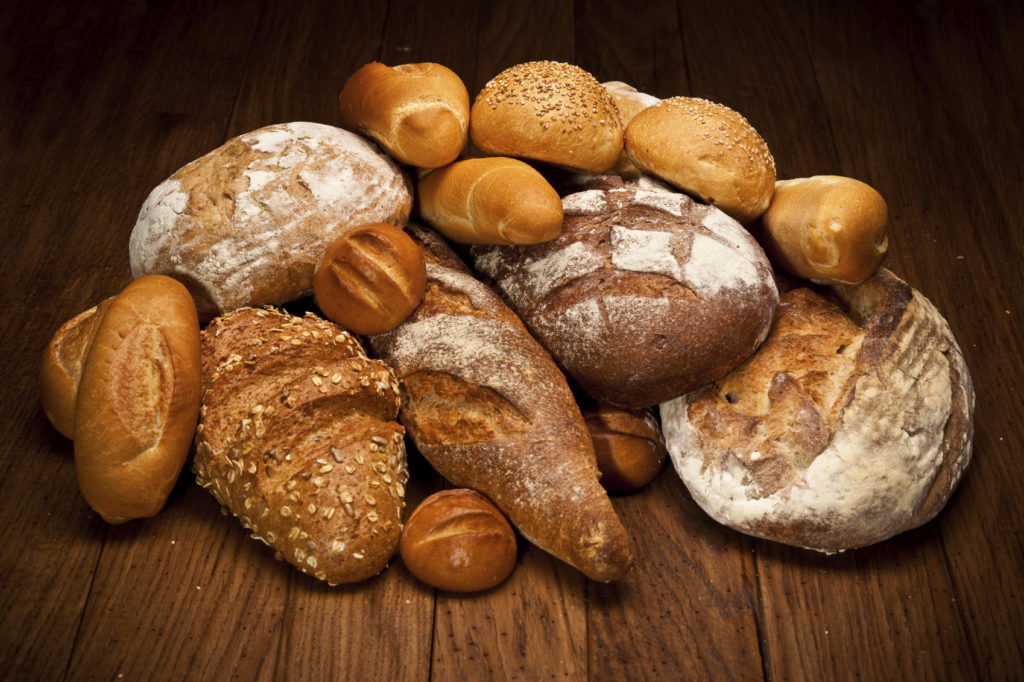 The Mongolian Tsaatan people use reindeer milk in their bread. The Vegan Society warns consumers to check the labels on bread, and we confirm our excellent Vegan credentials. Turkish bears love wholemeal best of all. And a new bread-led initiative is being designed to persuade South Africans to consume more fibre. Here's the news.
Mongolian reindeer milk bread
High on the remote, bleak Mongolian taiga, the Tsaatan tribe depend on reindeer for survival. They wear the fur and use the animals for transport. They add reindeer milk to their tea and also use the milk to make cheese. But best of all they use reindeer milk to bake their traditional bread, which they eat with every meal. Apparently it's unusually moist and dense as well as utterly delicious.
Turkish bears prefer wholemeal
Apparently local bears in the Sürmene district of Trabzon in Turkey prefer wholewheat bread to other breads. Or so says a dedicated bear-feeding local man. He's regularly visited by five bears who turn up in mid March after their winter sleep, go away to mate, then return in November.
Honey producer Ibrahim Sedef told a local newspaper that he records the bears on CCTV. Recent footage reveals the bears reject ordinary honey in favour of local Anzer Valley honey. But the bread experiments he's done are the most fun of all. He puts several kinds of bread out for the animals. The Trabzon-style bran bread made with wholewheat is always their first choice. Second best is sourdough, and the bears leave the loaves of local market-bought bread 'til last.
Check the label – All breads are not Vegan
The Vegan Society says that while bread in its purest form is vegan, made from nothing but water, flour and yeast, and most breads are typically vegan, some types of loaf contain cheese, milk, butter or eggs.
French breads like Brioche, for example, are made with eggs and butter, and some crusty breads are brushed with butter to make them go brown when baked. Bread can also contain casein, whey and non-fat milk powder, none of which are vegan. And while some breads are labelled vegan, the Society recommends people who are strict vegans check the labelling anyway, since you can't take it for granted that the product is 100% Vegan.
At Speciality Breads we've worked directly with The Vegan Society, and we're delighted to announce that 65 of our delicious breads and frozen doughs proudly carry the trademark of this world-renowned organisation. To get our breads registered with The Vegan Society, we had to audit every ingredient from every supplier. It was a huge task but totally worth it to give our customers complete assurance on provenance.
To celebrate our collaboration with The Vegan Society we created the Eden Burger Bun, a wonderful soft crumb under a soft crust. We added potato to our recipe, which helps keep this bread at the peak of taste for longer. Also, the soft close crumb performs perfectly with lashings of sauce or relish. All our vegan breads and frozen doughs are detailed on our website, so feel free to explore! You can download our catalogue on our website's home page.
South Africa encourages its people to eat more bread
The South African Chamber of Baking is creating a joint campaign with the Consumer Goods Council of South Africa and the Department of Health, designed to boost the population's well-being by eating more bread.
The campaign will aim to boost local consumption of brown and whole wheat breads and is tipped to launch in 2020, but price fixing and collusion within the sector means it'll be a challenge to get companies to collaborate on the generic campaign.
The sector also aims to introduce improved fortification including micronutrients, trace elements and vitamins, something that has been delayed so far thanks to notoriously slow Department of Health legal processes. Once it finally happens, South African bread will become a healthier product.
Bimbo's new bread bag is completely compostable
In October 2019 the Mexican multinational baking company Grupo Bimbo will introduce a completely compostable bread bag. Good for them.
Free bread samples, anyone?
Free samples of gorgeous bread? Yes, that's what we'll send you, no strings attached. Give our artisan breads a go and delight your foodservice customers.