Bread rat, tobacco surprise, bread weaponry and 'bread by bike'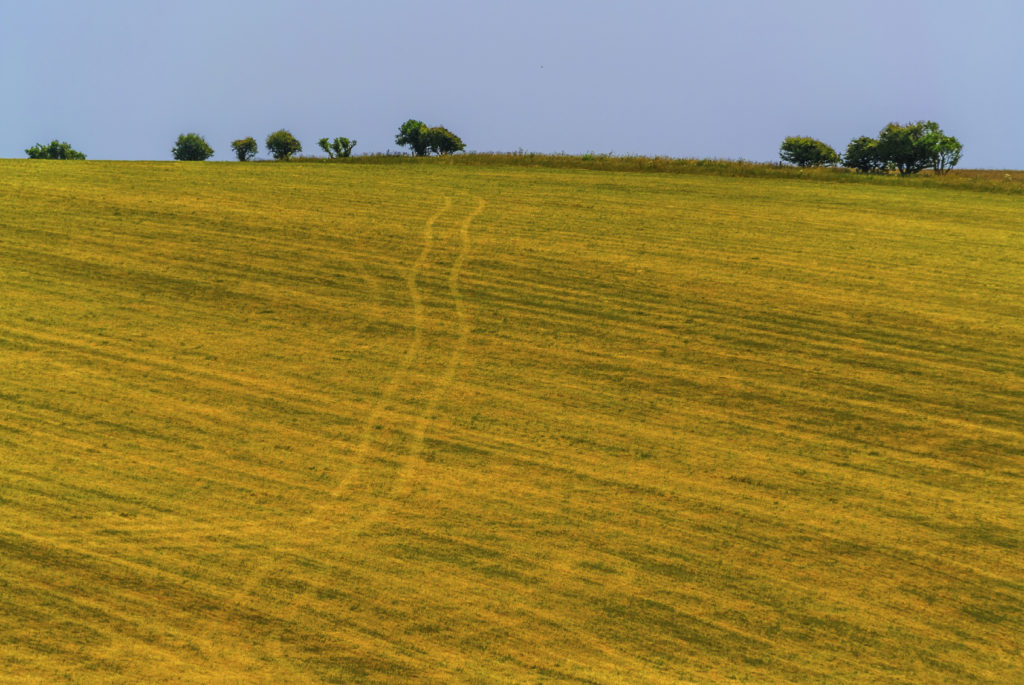 Now and again there's a dramatic flurry of fun stories about bread. We don't see one for a while, then along comes several of them at once, like buses. Here's the pick of the crop for late September, to add some cheer to your life as we leave summer behind and descend into autumn.
Rat bread shocks the good folk of Dublin
As reported by Metro, an awful video of a large, healthy-looking rat wriggling out of a bag of bread has caused consternation in Eire. It was spotted at a petrol station cafe and filmed, then shared on social media complete with several 'puking' emojis. A pack of brown bread from the Irish bakery Brennans was the culprit, first mysteriously shaking before the rat appears, then scuttles off into what looks a lot like the food preparation area. Environmental health officers will visit the garage for an inspection.
Tobacco bread causes bafflement
When Karen Thomas bought a pack of tobacco in Brecon, Wales, she didn't expect to find a slice of folded brown bread inside. She took it back to be exchanged but the shop wasn't happy about it, obviously sure she'd made the story up. Karen eventually got a replacement for the tobacco, which cost £22.80. Apparently it isn't the first time, either – in May this year a man claimed to have found exactly the same thing in a packet of Amber Leaf.
Dominos Pizza needs an official garlic bread taster
If you love garlic bread, you'll jump at this cool career move. Domino's Pizza Down Under is searching for a Chief Garlic Bread Taste Tester, an Australia-based career that surely sees applicants literally fighting for victory. It's a dream job and the only experience you need is a minimum of five years of garlic bread consumption. The lucky employee will spend all day, every day tasting the company's garlic breads and taste-testing new products. The job ad was hilarious, shared on LinkedIn as follows:
"You butter believe it! We're looking for someone a little bit crunchy, but mostly warm and soft on the inside, to help taste test our World-Famous Garlic Breads at Domino's Headquarters." It says the ideal candidate will have "never met a carb they didn't like", "does not identify as a vampire", "understands the perfect 'crunch to softness' ratio" and "is passionate about food, innovation and having fun".
Eleven year old girl foils a robber with a loaf of bread
When an armed robber tried to rob a corner shop in Worthing he got more than he bargained for thanks to eleven year old girl and her dad, who pelted him with bread and bottles of squash. Video shows the man hit by the items, then he quickly turns tail and runs, leaving empty handed. Local police praised the girl's bravery and admitted officers were 'following a breadcrumb trail of clues in a bid to trace the suspect'.
Bread by bike? What a good idea!
Food miles matter, so when One Mile Bakery in Paulton swapped four wheels for two with a new 'bread by bike' initiative, the locals were inspired. The tiny local business is delivering home made breads, soups and more by bike within a mile of the family home, from the teeny micro-bakery based in an ordinary domestic kitchen.
Owner Becky Mears has a lifetime's passion for baking. She started delivering by bike on 18th September and already has a waiting list for new subscribers and demand is strong. According to her the popularity of the idea is down to a real desire for proper food, the need to know where it comes from. People enjoy meeting the person who actually made the produce, and they love knowing it's good for the planet. Better still, Becky uses 100% plastic-free compostable packaging.
Bread on your mind…
If bread's on your mind, why not request a box of free samples and enjoy test-driving our exceptional artrisan breads on behalf of your foodservice end-customers? Our produce taps neatly into the growing trend for responsible eating and many of our breads are certified Vegan.