Paltrow pasting, Hovis gloom, doggie bread danger and Roman loaves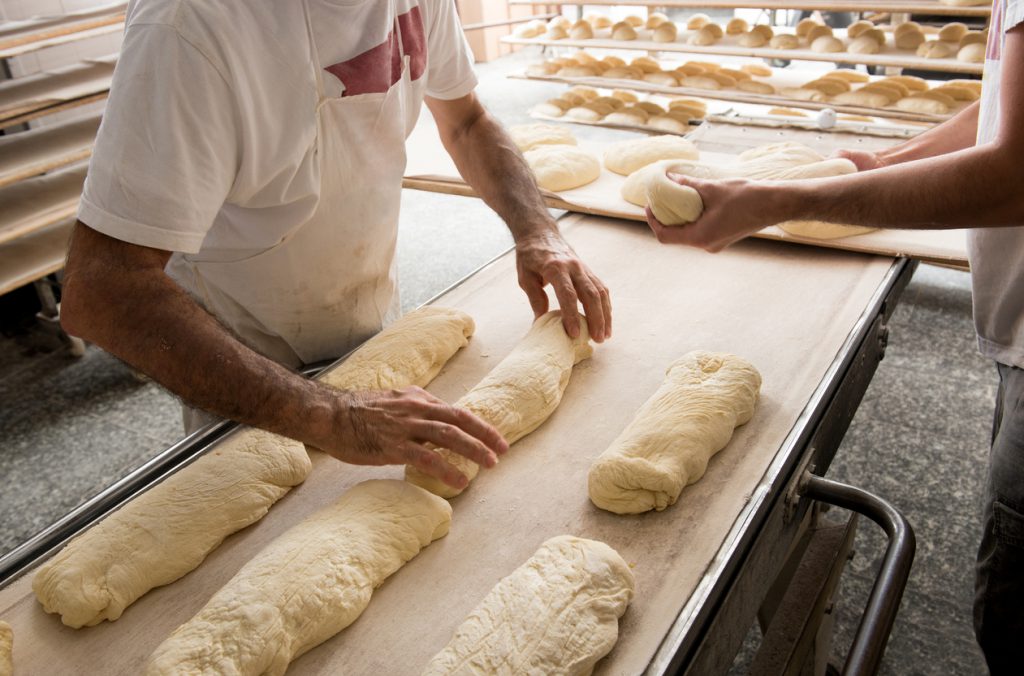 Gwyneth Paltrow gets a pasting from the world's media. Hovis strike plans in Northern Ireland could cause a bread shortage. Dog walkers are warned about bread containing pins, and The Express reveals numerous innovative ways to use your loaf. How are things in your world today? We're getting busier by the minute, with post-lockdown artisan bread orders flowing in faster than we could have imagined, and we're thrilled to bits. Here's the news.
Paltrow lets herself down so badly that the whole world is shocked rigid – not!
Do you sometimes get the feeling celebrities live in a completely alien world? You're not alone. Millions were shocked and awed when the eccentric actress and lifestyle guru Gwyneth Paltrow broke down to confess she'd gone 'totally off the rails' through lockdown. What did the lovely lady do? She ate bread and she drank alcohol. What a complete and utter rotter. We find ourselves more or less speechless with outrage, shocked rigid thanks to her desperate lockdown coping mechanisms.
Unite threatens a bread strike at Hovis Northern Ireland
There are warnings Northern Ireland could suffer a bread shortage after workers at Belfast's Hovis plant announced potential strike action. It matters because the factory supplies half of the region's loaves. The vote to strike affects the Hovis site in south Belfast, the area's biggest bread producer, which is already working at 15% above its usual capacity because of a continuing boom in pandemic demand.
Bread production workers at the site have asked for a 10% pay rise and over 90% of Unite members have approved the decision, which would reward employees for working so hard to feed the nation during the covid crisis. Unless something changes in the meantime we may see pickets before long. If it takes place the strike is set to have a significant impact on local bread production and supplies.
Booby trapped bread menaces Nottingham recreation ground
A dog walker was shocked to discover a slice of bread spiked with pins at a Nottingham's Lenton Recreation Ground, only days after someone found a sausage roll booby-trapped with spikes. It's obviously dangerous for animals and local people are warning dog owners about the 'evil individuals out there'. Others believe it's the tail end of a silly craze sparked off by the social media platform Reddit.
More cool household cleaning tasks involving bread
The Express newspaper has delighted us with their feature about the many household uses of bread. As it turns out, bread is good for removing much more than mere marks on your wallpaper without creating scratches. Apparently bread can lift stains from kitchen cabinets and other hard surfaces and is really good at soaking away grease spills. .Just take a slice, lay it over the grease and press gently until the stain completely disappears.
You can remove dirt and dust from old paintings with bread, simply by gently wiping a slice over the surface. You can use a slice of bread to pick up the tiny shards of broken glass that you might miss with a brush and dustpan. And finally, when your coffee grinder gets mucky, grind up a few small clumps of stale bread in it then dispose of the crumbs to leave a sparkling clean finish. Who knew!
Roman bread brought to life in Sheffield
Students on an Experimental Archaeology course at the University of Sheffield have been busy recreating Roman bread as well as the ovens it was baked in. During lockdown they worked at home to figure out the methods used to make and form the charcoaled Panis Quadratus loaf discovered during the 1930s in the ruined city of Herculaneum in Italy, which was buried in hot ash by the same volcanic eruption that smothered the nearby city of Pompeii in 79AD.
The students tested cutting the dough with a knife or with string, and experimented using two lumps of dough as well as just the one. The results revealed the most likely way the Romans formed the ancient loaf. It took two balls of dough, one on top of the other, sliced with lines two thirds of the way into the dough to create a pattern. They experiment also reveals the loaf was probably made using spelt flour, which was widely grown in the UK during the Roman occupation.
Join the flurry – Get gorgeous artisan breads
Lockdown is due to ease a bit more from 17th May. If you're planning great things for your foodservice business, we'll be delighted to pitch in with deliveries of awesomely good artisan breads. Just give us a call or send an email.