Peter Kay, Syabira's flavours, 'stupid societies' and swan heists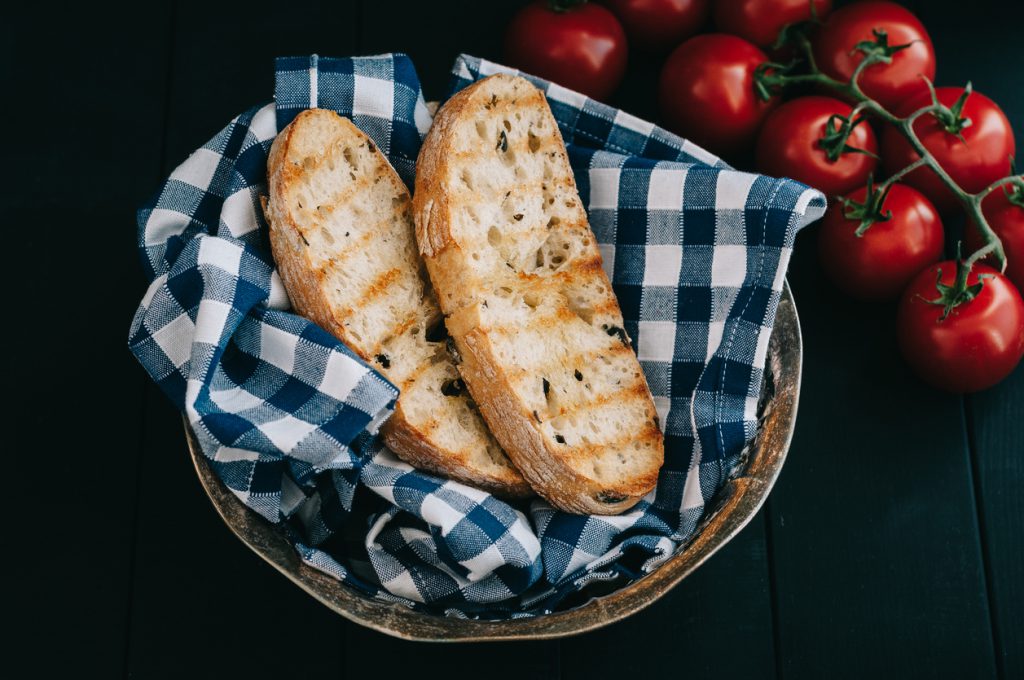 What a wonderful world it is. We have bread-led stories about a heart-warming Kyiv bakery, a dastardly attempted swan heist, and free garlic bread to celebrate Peter Kay's return to live comedy. That's just the tip of the bread-berg. Read on for fun stories for November, designed to keep things cheery on the run-up to Christmas.
Syabira's winning Bake-Off flavours
Everyone who's hooked on Bake-Off knows this year's winner was all about the taste. As artisan bakers we can appreciate that! Warm congratulations to Syabira Yusoff, whose splendidly unconventional Malaysia-inspired flavour fusions and unique baking style shot her to the number one spot. Her 'no porky' pie was a feast of aubergine and mushroom, and a rather marvellous-looking sandwich containing broad bean with coriander paste and salsa verde also went down a storm.
Anna's warm hearted Kyiv bakery
Anna Makievska, a baker from Kyiv, fled the city in the face of Russia's invasion, determined to protect her family, including two month-old Mariia. Conscription meant she had to leave her husband Valeriy at the Moldovan border. From there she escaped Ukraine on foot, travelling through Romania to Vienna and Spain, then Portugal. That was eight months ago, and she's still in Portugal, but Anna has stuck by her home community. Her Kyiv bakery, Bakehouse, has stayed open throughout the war and has so far given away 100,000 loaves to people in need, everyone from soldiers and territorial defence guards to medics and the elderly. Our hearts go out to everyone in Ukraine as the snow sets in.
Garlic bread – It's the future
When comedian Peter Kay decided to stop doing live shows, the nation mourned. Now, twelve years later, he has announced his return to the stand-up stage. The pub chain Flaming Grill is giving customers free garlic bread to celebrate, inspired by the comic's garlic bread gag, which was voted the greatest television one-liner of all time back in 2006. It still gives millions of us the giggles when we remember Kay, playing Brian Potter in Phoenix nights, saying: "Garlic bread! It's the future, I've tasted it."
Turkish Union boss arrested for 'disparaging' high bread consumption
As reported by Scottish Legal, the boss of a Turkish baker's union has been arrested for being rude about countries with high bread consumption rates, including Turkey itself. Cihan Kolivar is the chairman of Turkey's Union for Bread Producers. He's being held on suspicion of insulting the Turkish nation and state, awaiting trial on a charge of 'insulting the president' after claiming, on TV, that bread is "the staple food for stupid societies", adding "Since our society is full of bread, such rulers have been at its head for 20 years."
Max La Manna says freeze your loaf
Chef Max La Manna shares 'delicious, simple recipes for everyone' on Instagram, a great thing in these cash-strapped times. No wonder he's attracted a mighty one million followers. Thanks to Max, a million more of us now know how to cut food waste by making our bread last. His tip is simple yet perfectly sensible: pre-slice your bread, put it back in the bag, and freeze it. Take slices out when you need them, defrost them in the toaster. We like his style.
Witnesses sought for attempted swan theft
You can't just go around nicking swans. The King owns all the unmarked mute swans in open water throughout the UK, as well as swans on some parts of the Thames around Windsor. That's why the police want to talk to two men who were seen trying to lure swans into sacks with bread on the Cromford Canal towpath, Derbyshire, at about 7.45am on 8th November. If you saw anything, give the old bill a ring. Pun intended.
Nicholas Hoult risks Bread Gate in The Menu
"I call it bread gate", said actress Anya Taylor-Joy, who's starring alongside Nicholas Hoult in The Menu, a thriller comedy about a young couple who go to a remote island for a meal cooked by a famous chef played by Ralph Fiennes. She says Hoult took the role super-seriously, eating what she called "the weight of a small whale in terms of bread" in every take and claiming "I was like, 'Oh, he's not going to make it."
Believe in our bread – It's beautiful
Our bread delights the tastebuds with its beautiful flavours and textures. No soggy bottoms, no doughy-dull bakes, just gorgeous artisan breads, part-baked then fast-frozen to lock the 'delicious' in. Ask and we'll send you a fabulous sample box, no charge.