Red Tractor Week – 16th to 22nd September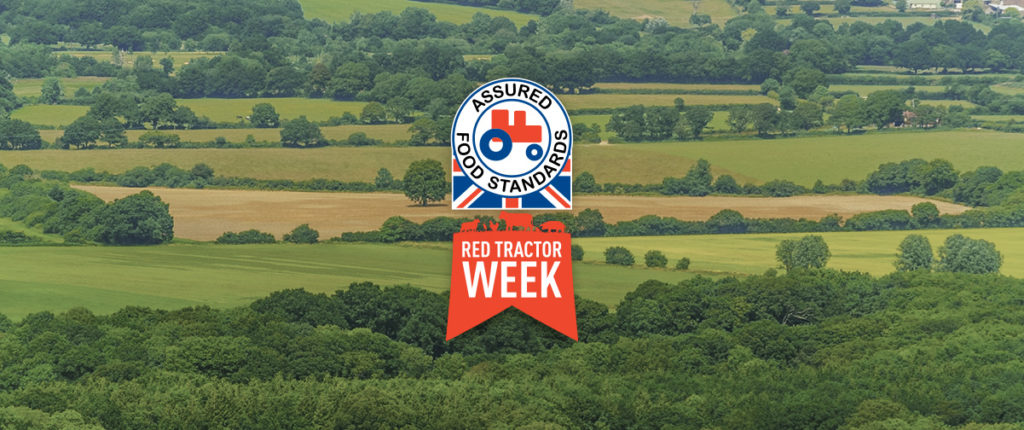 In a week when the NFU (National Farmers Union) announced that just 62% of food consumed in the UK is British compared to a much healthier 75% just twenty years ago, it's good to see such a positive buzz developing around next week's Red Tractor Week.
Made in Britain!
According to the NFU, if we stockpiled all the food produced in this country in January, we'd completely run out by August. Which is downright scary, as well as pretty darn crazy when we have the potential to produce enough food for everyone on our beautiful little island without having to resort to imports.
The NFU's British Farming Charter initiative is all about encouraging politicians, supermarkets, retailers, food processors, restaurants and cafes to invest more time, money and effort in supporting home grown British food. And we're delighted to add our name to a growing list of Brits backing the UK farming industry's future.  There really is no better time to buy British.
About Red Tractor Week
Fronted by farmer, ex-Blur member and dedicated foodie Alex James, Red Tractor Week sits right at the heart of the organisation's national year-round Trust The Tractor campaign. The Red Tractor logo represents a sure-fire way for consumers to identify foods and drinks that have been produced to strict standards of food safety, environmental protection and animal welfare, all with a clear, trustworthy guarantee of origin.
We're particularly keen to support the initiative, since we were the first – and to date, the only dedicated foodservice bakery to be awarded Red Tractor certification for our entire production, from field to loaf and everything in between.
As our very own Peter Millen, our MD, says, "We firmly believe that this approach gives us a unique and sustainable point of difference to our competitors and that consumers are increasingly looking for the same assurances when dining out as they do in their homes. With our ability to trace every loaf we make back to the farmer that grew the wheat, consumers really can Trust the Tractor when they eat our breads, and be sure they are supporting the UK farming industry as well".
Here's to Red Tractor Week – and wishing all the very best of luck to everyone involved. If anyone can change the way Brits think about our food, the NFU's British Farming Charter and the Red Tractor campaign can…. We're behind you all the way!