The Real Bread Campaign awards points for proper bread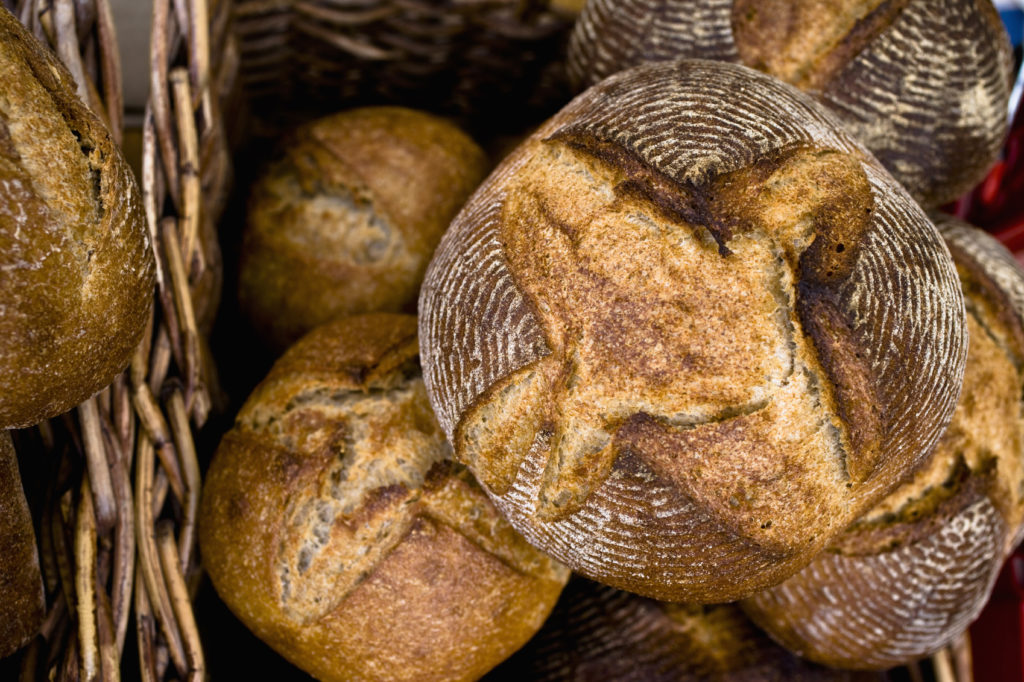 The charity Sustain is part of the Alliance for Better Food and Farming, an organisation that's completely independent of the agriculture and food industry. Their Real Bread Campaign is on a mission to bring better bread in Britain.
By better bread they mean 'real' bread, without artificial additives or processing aids. In other words bread that's better for people and better for the planet.
The campaign announced this month that they'll be rewarding caterers, including schools and hospitals, for serving real bread, with the special points awarded going towards coveted silver and gold Food for Life Catering Mark certification, administered by The Soil Association.
Caterers who serve real bread at least once a week will be awarded 10 points towards the Catering Mark. It's great news for caterers and excellent news for Britain's increasingly savvy consumers, more and more of whom are demanding artisan breads like ours instead of the traditional white and brown stuff found on supermarket shelves.
According to the Real Bread Campaign's categorisation, only 3% or so of the loaves sold in Britain qualify as 'real'. Which means a whopping 97% don't. But there's a growing movement for better quality and sustainable ingredients, with fewer preservatives and additives and a better flavour… bread that actually tastes like bread rather than that awful soggy stuff that has as much flavour and texture as a mouthful of damp cotton wool.
As Mike Bond, Catering Mark manager, said on the Bakery Info website, "The Food for Life Catering Mark rewards caterers who serve fresh, healthy and sustainable food. We recognise that Real Bread fits with the principles of the scheme, so we are delighted that caterers who are making or serving Real Bread can now achieve 10 points towards the silver and gold Catering Mark."
As far as we're concerned, the more demand for better bread, the happier we are. It feels pretty damn good to play a part in a revolution that's gathering pace day by day. Well done to everyone concerned for kicking off an initiative that'll keep the momentum going.