It's Great British Bake Off time again!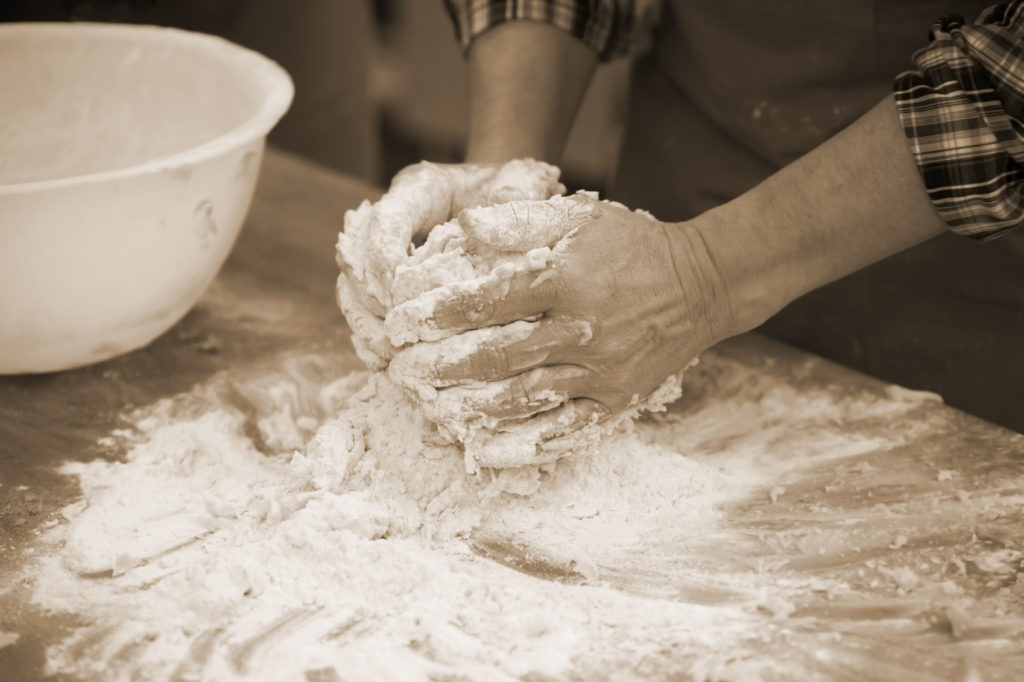 It's no surprise the programme's presenter Mel Giedroyc apparently piles on three quarters of a stone every time she presents it. One of the nation's favourite food programmes, the BBC's splendid Great British Bake Off is back on our TV screens for series four. And it's more popular than ever, so good you can almost smell the great fragrance of home baking through the telly.
The series' extraordinary popularity highlights the nation's growing obsession with home baking, underlining our dramatic ongoing conversion from soggy, pasty, chemical-filled white sliced breads to the real deal; tasty, fragrant, made of the best ingredients with as few unnecessary added extras as possible.
Real bread takes the nation by storm
Having survived the notoriously tricky cake element of the competition last week, tonight the remaining twelve competitors will dive head first into bread making.
It might seem simple but making bread is one of the most challenging baking jobs, especially when you're under pressure. Imagine trying to be brilliant in a strange kitchen, with equipment you aren't used to, with the lovely yet slightly scary Paul Hollywood and the delightful yet alarmingly experienced Mary Berry breathing down your nervous amateur baker's neck!
Needless to say, the programme is set to attract a massive audience. You can see the bread episode on BBC2 tonight at 8pm, catch it another day via the BBC website, see it On Demand or even buy it as a video download on iTunes. There's even a book and an app.
According to The Telegraph, the last series' final attracted a whopping seven million viewers. And if the rumours are to be believed, the current series is set to attract even more.
We think it's wonderful that so many Brits are taking home baking to heart, not least because it means more people than ever appreciate our artisan breads. If you're thinking of baking your own breads for the first time, we'd love to know how you get on!