Bake-Off, pub toast shortage, CRISPR-edited wheat, ice cream buttie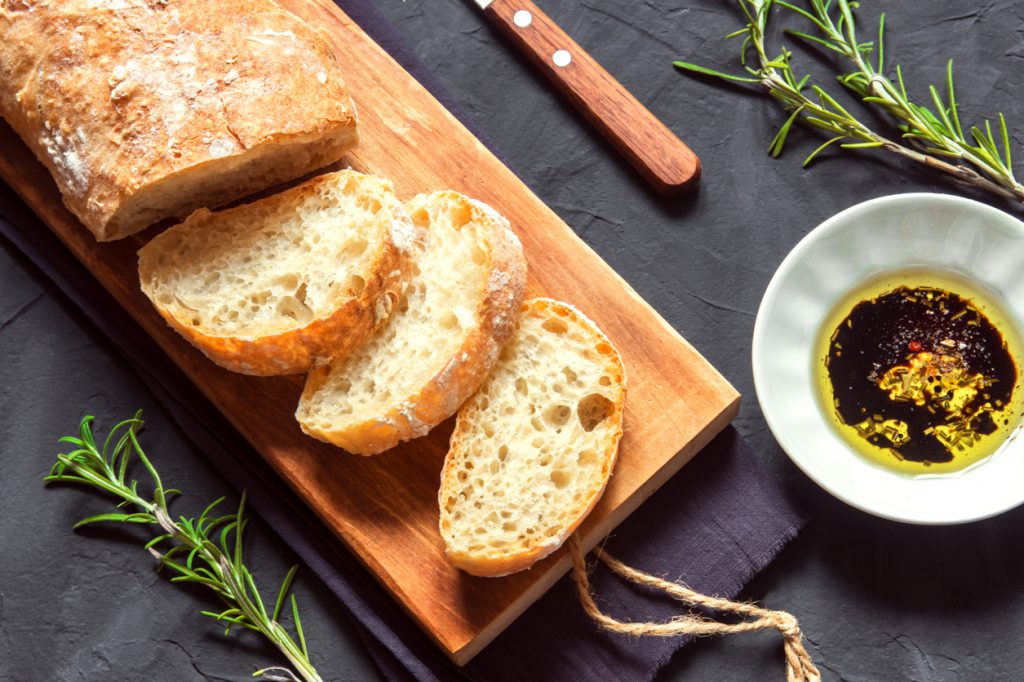 The world of bread. It's a wonderful place. This time around we look at pub chain toast shortages, the UK's field trials of gene-edited wheat, undesirable Indian bread ingredients, 'advanced' recycled bread packaging, Welsh bar of the year, and Nigella's passion for ice cream butties.
Great British Bake Off 2021 date confirmed
We are delighted to confirm the date for the start of this year's Great British Bake Off. The 2021 series will start on Channel 4 on 21st September at 8pm, an inspiring TV programme that has done more to promote exceptional bread than any other telly programme. Welcome back!
JD Wetherspoon suffers toast shortages
JD Wetherspoons' bread shortage is forcing pub breakfast customers to go without toast. The bread shortage is the latest supply chain headache for the business, which has previously suffered issues over supplies of Heineken, Carling and Coors beers. Apparently the Brexit lorry driver shortage is at the heart of the issue.
UK scientists test lower-risk CRISPR-edited wheat
Scientists are about to test-grow wheat that doesn't contain a compound that 'probably' causes cancer when bread is toasted. The agricultural experiment institute, Rothamsted Research, says it'll be running a series of DEFRA-approved field trials of the CRISPR-edited wheat, the first to take place in Europe, during autumn 2021.
The team has used the CRISPR genetic engineering technique to create a wheat containing less of the naturally occurring amino acid asparagine, which converts to the carcinogenic acrylamide when bread is toasted, fried, or baked. The substance has been proved to cause cancer in rats and mice, and scientists say it's 'likely' to be carcinogenic in humans, too.
Cancer Research UK says there's no proof that foods containing a lot of acrylamide increases people's risk of cancer. There's hardly any of the chemical in bread, which comes with a 'very low' risk, but toasting bread increases the risk. The same goes for roast potatoes, chips and crisps.
When ignorance isn't bliss – India's bakers told to remove dodgy chemicals from bread
Bangladesh's food safety authorities have warned the region's bakers not to use potassium bromate and potassium iodate in their bread. At the same time the manufacturers insist they 'don't even know' which of their baked goods the harmful chemicals are found in.
Officials say the chemicals should be removed from the production process immediately. They have warned manufacturers and others involved in the production process of potential problems if the chemicals are found in subsequent batches of baked goods. The Bangladesh Bakery Owners Association said that while they don't object to the decision, 'no one gave us an academic education on these topics.'
Allied Bakeries' chemically recycled packaging
Trials were completed during May 2021. Now chemically-recycled plastic is set to sit at the heart of Allied Bakery's Kingsmill brand, made using resin created by the Saudi Basic Industries Corporation's advanced recycling process. The plastic is being manufactured into bread bags by St. Johns Packaging using a PE grade resin, and the bags ultimately contain 30% post-consumer waste. The new packaging is initially being used for Kingsmill's No Crusts 50/50 loaf.
Nigella's ice cream buttie passion
Nigella Lawson makes home-made ice cream… and it looks truly amazing. But she has also confessed to an unusual way of eating it. She likes to make an ice cream sandwich, serving a scoop inside a bun. We think that sounds awesome, and we highly recommend using one of our wonderfully moist, sweet brioche buns for the purpose. Can you imagine how good it tastes? Can you imagine how much your foodservice customers are going to love the idea? Yum!
Welsh bar of the year
The Hare and Hounds pub in Aberthin, Vale of Glamorgan, has served its community with a smile for centuries. Their gourmet food proved particularly good, winning them a Bib Gourmand from the Michelin Guide. During lockdown the 300 year old village pub launched its own bakery to help it survive the crisis. Now the venue has been crowned Welsh bar of the year. Congratulations to the Hare & Hounds, and to everyone who sails in her.
Say 'yes' to the UK's finest flash-frozen artisan breads
If foodservice artisan bread is on your radar, we're your premier destination. Walk this way for beautiful brioche, the best baguettes, vital viennoiserie, brilliant buns, fab flatbreads, luscious loaves and sweet fruited masterpieces. Want to try before you buy? Ask us for a free sample box and we'll zoom one straight to your door.