Perfect soldiers, wheat harvest problems, £16 bread basket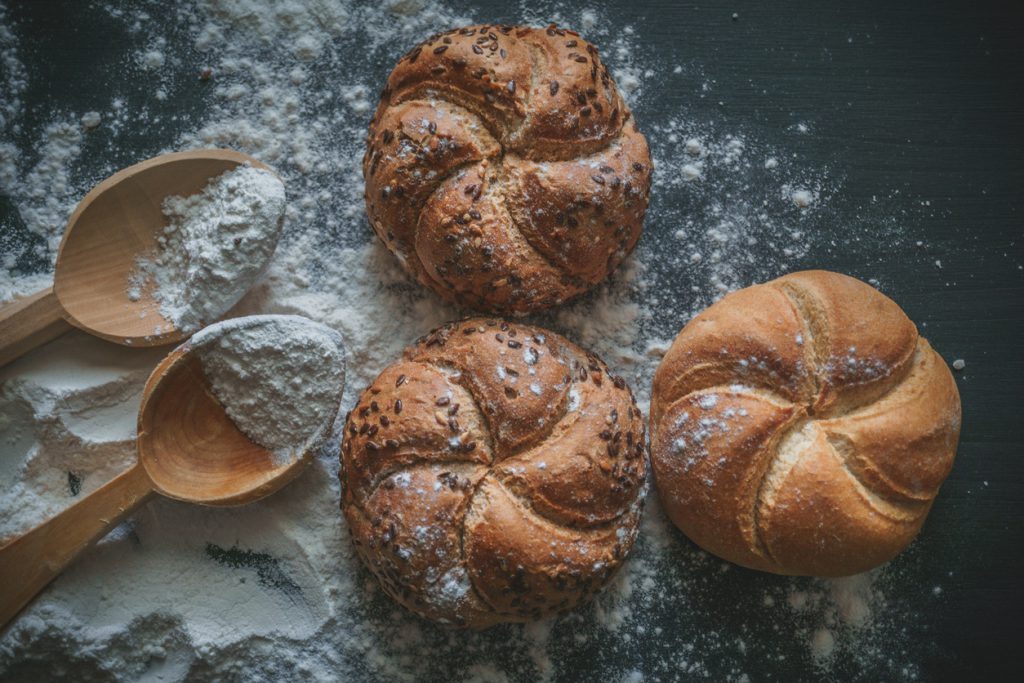 Once more we have carefully scoured the known universe for the best bread stories. This time we praise award winning home bakers, gasp in shock at the price of a basket containing three pieces of bread, enjoy the strange beauty of wonky loaves and take a look at what climate change is doing to the world's wheat harvests. Welcome to our world, a cheery place where everything is remarkably tasty.
How to make the perfect soldiers to eat with your perfect boiled egg
Dr James Hind is a statistician at Nottingham University. He has pinned down the best way to make perfect soldiers for your boiled egg. Egg-wise, one must boil the item for precisely four minutes and fifteen seconds before plunging it into cold water for 57 seconds. The bread shall be white. You must toast it for exactly two minutes and fifty five seconds. And your soldiers have to be cut into strips exactly 0.8 inches wide. Not that Dr Hind is a perfectionist or anything…
Home baker wins cool award
Well done to Wakefield home baker Alexandra Vaughan, whose thriving little business The Crow's Rest Bakehouse is run from her kitchen. She's just won the Britain's Best Loaf Awards' best gluten-free bread award.
Dorchester Hotel bread basket scandal
Dorchester Polo Lounge has stirred up a scandal thanks to charging customers £16 for a basket of bread containing just three items –one Sea Salt Pretzel, one Butter Brioche, and a Garlic and Cheese Baguette. Apparently customers are 'horrified' by the 'outrageous' cost, even though their feelings are somewhat soothed by the marvellous views and exclusive rooftop location on Park Lane in Mayfair. Luckily the cajun butter and chive cream cheese accompanying the bread basket doesn't cost extra. Or there'd be a revolution.
Wonky student bread gives it large
One university student's start-up has ended up creating a career. Twenty-year-old James Eid started his 'wonky' bread business during lockdown, now he is about to enjoy a 'major expansion'. The business, Earth & Wheat, liberates mis-shapen fresh bread from bakeries to sell to happy punters who are unfazed by the lack of visual perfection.
Bread revenge on holiday
When Heather Minshull and her children were kept awake all night by noisy neighbours in a holiday park she decided to take revenge, and it went viral on TikTok. The men played loud music late into the night and refused to turn it down, keeping the racket going for hours. So at 7am Heather threw a loaf of bread onto the roof of their caravan and waited for the seagulls to arrive. The birds turned up and, as seagulls do, started fighting each other for the bread. Apparently the noise was awesome, and a pleasing level of revenge was enjoyed.
Dog-friendly bakery
Here's another lovely lockdown baking story, this time for dogs. The Birmingham-based dog owner and French Bulldog breeder Sarah Milne has set up Doggy Bakes Brum, inspired by her little French bulldog Lilo, who is allergic to what amongst many other things. When Sarah couldn't find any decent wheat-free treats for Lilo she began baking them herself using human grade ingredients. Now the business has grown into something seriously special. These days Sarah is delivering her range of sweet and savoury dog treats all over the UK. The business even sells home baking kits online, which means you can bake your own doggie-friendly wheat-free treats at home.
Trouble at't mill
Aye. There's trouble at't mill all over the world as climate change kicks in to reduce and sometimes spoil the planet's wheat harvests.
Taliban or not, Afghan food supplies are in crisis. It looks like the nation could run out of bread altogether in October thanks to the 'devastating' droughts that have wrecked crops. And in Europe extreme weather has 'played havoc', with wheat quality problems noted across France, into Germany, and in large areas of Poland.
An unusually hot July in Sweden, Finland and the Baltic has affected grain, too. Winter cereals are under threat thanks to very dry soil. The French wheat harvest is running a fortnight late and is way behind the five year average. Global wheat supplies are tightening, described by some as 'precarious'. And millions of the world's most vulnerable people are predicted to suffer the impact of the predicted wheat flour shortages first.
Free artisan bread samples for our foodservice heroes
Would you like to join our existing foodservice clients in delighting their customers time after time? Every single loaf, roll, bap or baguette we make is a thing of great beauty, packed with flavour and flash-frozen for your convenience. The result is pure baked goods happiness. If you'd like to join the fun, give us a call and we'll zoom a free box of samples direct to your doorstep.