Soup, glorious soup – What's the nation's favourite?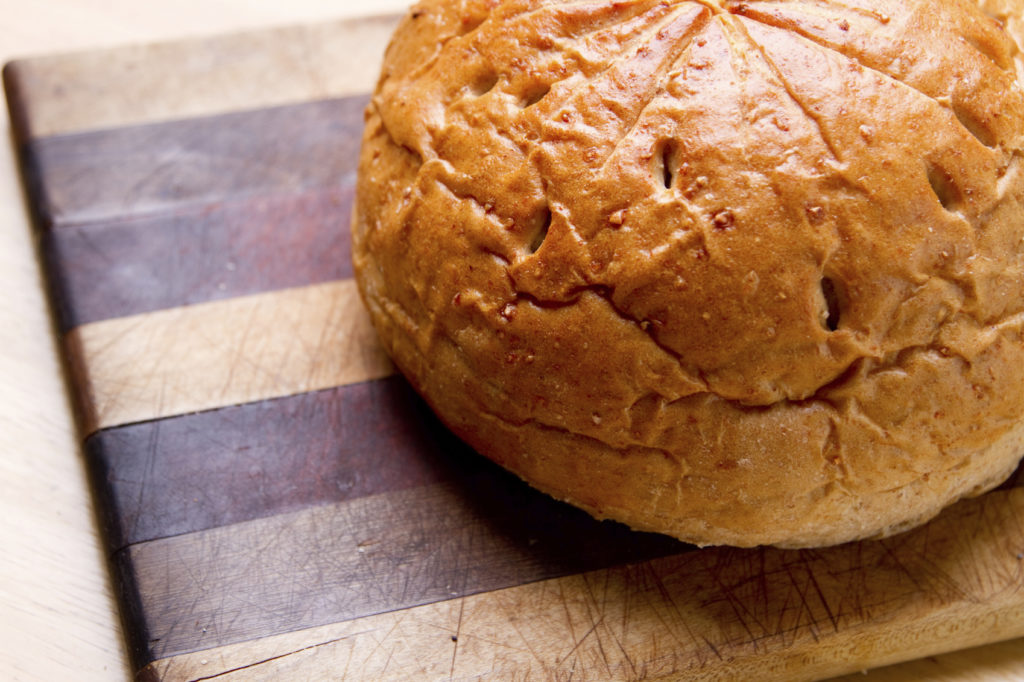 Soup is always a popular choice, whatever the weather. Chilled soups go down a storm in spring and summer. But now that the crisp autumn evenings are drawing in, this year's fabulous Indian Summer is well and truly over and times of mist and mellow fruitfulness are upon us, the soup season is beginning in earnest.
What is Britain's favourite variety? We thought we'd do some investigation and report back. Why do we care? As an artisan wholesale bakery, our customers often have soup at the front of their minds. To the end customer – the consumer – soup and a warm buttered roll is a restaurant staple, a hugely popular starter, a healthy snack, something comforting and warming. And it's also pretty exciting these days.
If you go off-piste, leaving tinned and packaged soups behind, you'll discover a thrilling trend for weird and wonderful creations. A basic Google search for 'exotic soup recipes' delivers delights like tonka bean soup, Indian sweetcorn and peanut, courgette and chilli, carrot and cumin, chicken soup with green papaya and chicken and plantain dumpling soup, AKA Caldo de Bolas.
The great Google soup hunt
There's no point reinventing the wheel. So our first stop was Google UK. A simple search using the question, "What is Britain's favourite soup?" returned a motley bunch of results, the first of which was the Daily Mail, who reported on Cherry Healey's programme Britain's Favourite Supermarket Foods, aired on the BBC in July this year.  According to her, if you lined up all the soup tins produced by a single factory they'd stretch from Wigan to Chicago. Which, although it's a mind-blowing statistic, isn't much help as far as our quest is concerned. Fascinatingly, Cherry also revealed that Brits "eat an amazing 400 million cans a soup a year." Blimey.
Crosse and Blackwell – Soup classics and fresh ideas
Next on Google's list was the Crosse and Blackwell website, a veritable soup-fest of a production listing the venerable company's Best of British soup range. We love the fact that their soups are made using ingredients 'grown on farms across the UK'. Better still, the range has been inspired by Britain's favourite recipes, which gives us some handy clues.
Interestingly, this year's How Britain Eats! report from Allegra Strategies reveals roast chicken dinners as the nation's favourite meal, fitting in nicely with Crosse and Blackwell's range which includes Roast Chicken and Vegetable soup. There's also Broccoli and Stilton soup, Pea and Ham, Beef, Root Vegetable and Ale plus Leek and Potato. All of which sounds wonderfully traditional and ties in with the nation falling truly, madly and deeply in love with all things British, another finding highlighted by Allegra's latest report.
Batchelor's soups – 100 years and counting
Next on our Google list was the Premier Foodservice site, whose famous Batchelors brand has been gracing British dinner tables for more than a century. Batchelors' Cup a Soup is still a big seller, with consumers downing a remarkable 250 million mugs of it every year. Their latest soup portfolio includes a premium Deli Box soup range, where you just add water and you're off. But according to the site, their two Cup a Soup To Go products are the nation's favourite soup in a cup, namely chicken & vegetable and tomato & vegetable.
Deceptive Evening Standard soup news
The London Evening Standard website comes next, with the delightful Rachel Khoo recommending borage gazpacho with a Pimms garnish. Inspired by Britain's favourite summer drink, it certainly sounds absolutely fabulous. But Britain's favourite soup? Unlikely.
Good old Heinz
Heinz soups are probably the best known. While their site doesn't come up on page one of Google for my search, we couldn't possibly leave the Big H out of our research. So we headed direct to the Heinz site to see if they have identified Britain's favourite soup flavour.
It's good to see traditional Heinz cream of tomato soup going strong, celebrating its 100th birthday back in 2010. Heinz has sold over 8.2 billion cans of the stuff and if you stacked them up, they'd stretch to the moon and back.  That's one hell of a lot of soup. But does it qualify as Britain's favourite?  Who knows.
The Soup Market Update 2013
According to the UK Soup Market Update 2013 report, which serendipity allowed us to discover at the bottom of page 2 in Google, 'Wet ambient soups are the UK's favourite' and account for more than half of all soup sold. The study reveals Heinz as the leading brand in the soup market, responsible for a whopping 70% or so of sales. Sadly it doesn't detail which flavours we love best.
Posh fresh soups in boxes
Next we veered off into posh soups, the premium fresh type that comes in a box. Apparently own label soups are king of the he fresh chilled soups sector, and small premium brands are performing well. But there's no insight into the nation's favourite to be found.
Soup is here to stay
Whatever happens in the future, it looks like soup is here to stay. Happily, according to the Soup Market Update 2013, the soup market will "continue to grow over the next 5 years", with the sector expected to increase 29.5% by 2017. Even though we failed to identify Brits' favourite variety, it's crystal clear the UK's love of the stuff is just as strong as ever, if not stronger.
What's left to say? Soup: may it live long and prosper.