Artisan Bread Footie Team Takes Belgium by Storm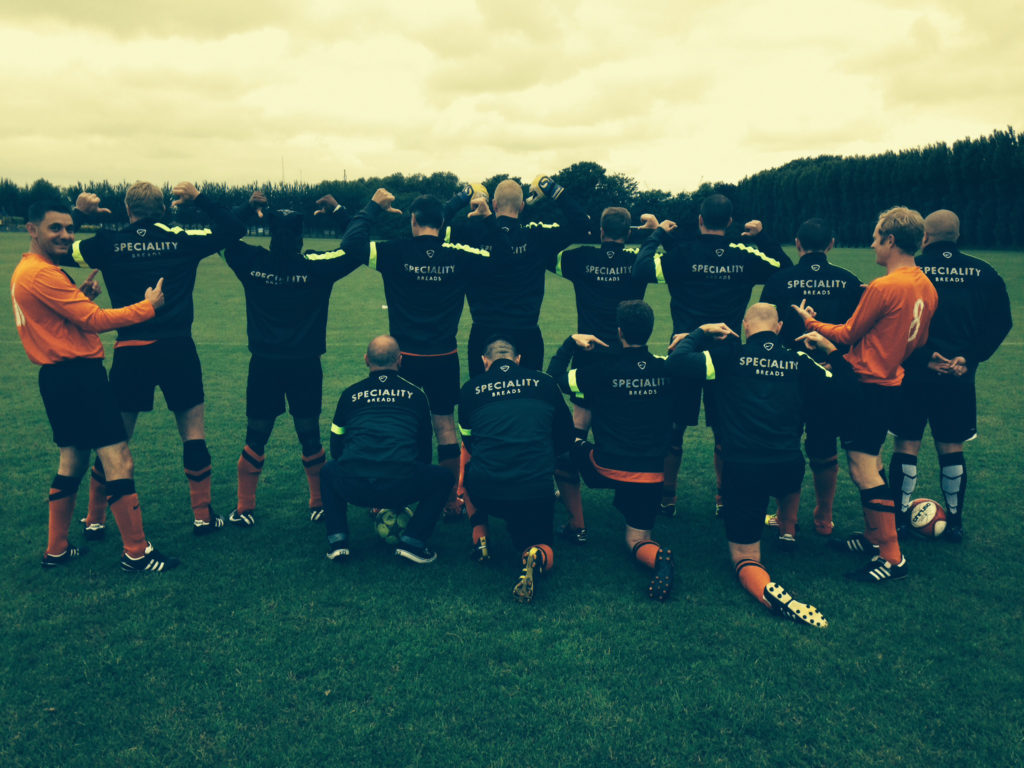 It certainly is a beautiful game. While the 'real' football World Cup is stealing the headlines, over in a quiet corner of beautiful Belgium something much more exciting has been happening. Or we think so, anyway!
The Speciality Breads football team has been touring Belgium, playing in the over 35s football festival at a place called Millen. And because our MD just happens to share a surname with the town, the team's efforts enjoyed even more flavour.
Not bad for a bunch of bakers!
A grand total of 170 teams from all over Europe attended, making it a significant event in the world of oldies' amateur football. And while our team isn't quite on a par with the Italys and Germanys of this world, we played five, won three, drew one and only lost one game. Not bad for a bunch of artisan bakers who hail from the far reaches of Kent, snuggled deep in the glorious Garden of England.
While we didn't quite make the cut for Brazil, everybody had a great time. But it's about much more than the event itself. Our most important resource is our people. Without them we wouldn't be able to do what we do. Teamwork helps glue people with a common interest together. And events like this create stronger, longer-lasting bonds between those who have helped make our friendly, fast-growing business what it is today: a roaring success.
Bread was on the menu too…
Of course, wherever we go we're also always on the look-out for fascinating local bread recipes, and Belgium offers some real crackers. Here are three of the best traditional Belgian breads.
Belgian Verviers bread hails from the beautiful city of Verviers, and it's a real sweetie. The bakers add lumps of sugar to the dough during the kneading process, which makes the finished article both crispy and sweet. Serve it with sweetened butter and the effect is simply delicious.
Then there's Belgian molasses bread, another sweet bread but this time baked with surprising amounts of molasses as well as the more usual ingredients of butter, milk, dry yeast, warm water, wheat flour and salt, often served with a warm egg salad.
Belgian dark molasses beer bread is a deep, rich brown colour courtesy of the molasses and beer it contains. New Belgium 1554 Enlightened Black Ale is a popular choice, and rolled oats are a key ingredient. The end result is a tasty blend of salty, sweet and bitter, delicious served with honey butter.
Which do you think sounds the most delicious?