It's official: Freshly baked bread is Britain's favourite smell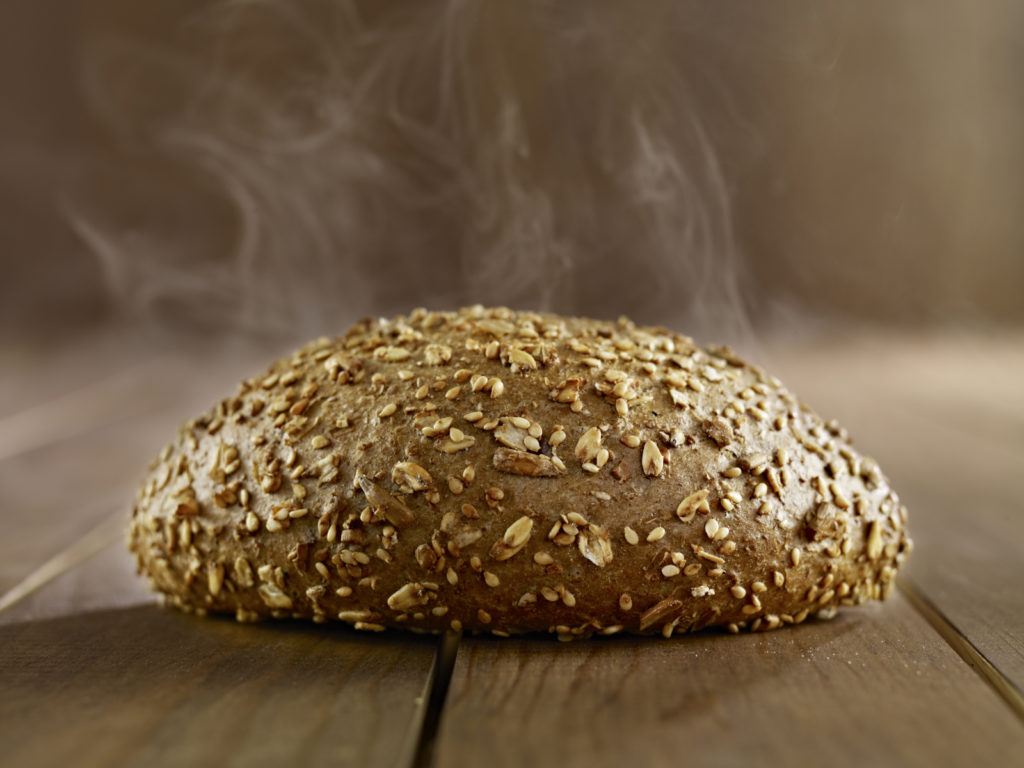 It's all go in our world as usual, with plenty of fascinating bread-led stories in the news. Here are three of the best.
Britain adores the heaven-scent smell of bread
We love what we do, not least because of the lovely, fragrant bread smells that pervade our premises. Mmmmm. But we're not alone. The Express, when 2000 adults were asked about their favourite smell freshly baked bread came out tops.
The warm scent of newly-baked bread beat a whole series of wonderful niffs including frying bacon, fresh cut grass and just-brewed coffee, clean clothes fresh off the line, the tangy holiday smell of the sea, Sunday roasts and fish 'n' chips. And it turns out people's least loved smells include stinky bins, smelly drains and BO.
What about your favourite and least-loved smells? Leave a comment…
Panera does the decent thing
Panera, the much-maligned US restaurant chain, is climbing aboard the better food train, great news for consumers over the Atlantic. They're promising to cut out all artificial additives by the end of 2016 and have created a list of around 150 artificial preservatives, sweeteners, colours and flavours. A hundred and fifty? Crikey.
Some of the worst offenders have already been removed: hydrogenated soy protein, propylene glycol alginate, maltodextrin, cellulose gel, modified corn starch, the titanium dioxide previously found in their tomato mozzarella flatbread and Acesulfame K, Azodicarbonamide, an ingredient alarmingly similar to the stuff yoga mats are made of.
The company CEO Ron Shaich said,
"I want to serve everyone the food I want my daughter to eat. And if I feel uncomfortable about serving her some of this stuff, I don't want anyone else to eat it."
Good man. Well said. We feel the same.
Greggs the bakers slices bread sales
BBC news an increasing number of shops in in the nation's biggest bakery chain, a firm high street favourite since 1951, aren't selling bread any more. How come? It looks like the move reflects our fast-changing eating habits, and it's changing the face of Greggs.
Instead of breads they're focusing on food-on-the-go products like butties, fresh-made in each shop using their own bread. A spokesperson for Greggs said,
"While loaves of bread can still be purchased in a number of our shops where we see high levels of customer demand, we also understand that customer shopping habits and needs are changing and have adapted accordingly."
It appears sandwiches are the future. No surprise when the popularity of ready-made butties skyrocketed 4.2% in the past year, generating a massive £7.85bn. The British Sandwich Association says the average price of a ready-made sandwich is £2.14, making it one of the nation's best-value lunches.
Some experts feel the move indicates we're falling out of love with bread, an essential part of our diet for at least 9000 years. It's true that overall sales of ordinary loaves consistently dropped between 1950 and 1990, and have risen and fallen again since. But in our experience they're missing the point.
People might not be buying so much of the old-school sliced stuff. However we're seeing a dramatic increase in demand for artisan breads from the foodservice industry, a clear signal the great British public loves bread just as much as ever. The difference is this: they're not prepared to settle for anything less than the best bread, made from quality ingredients, produced in the UK, home-made from field to plate, flash-frozen straight from the oven for the ultimate in yeasty, fragrant freshness.
If that's set your mouth watering, why not treat your wholesale customers to the best-in-breed? Give us a call and we'll drop off some free samples at your place.