Ordinary sliced white bread suffers a serious downturn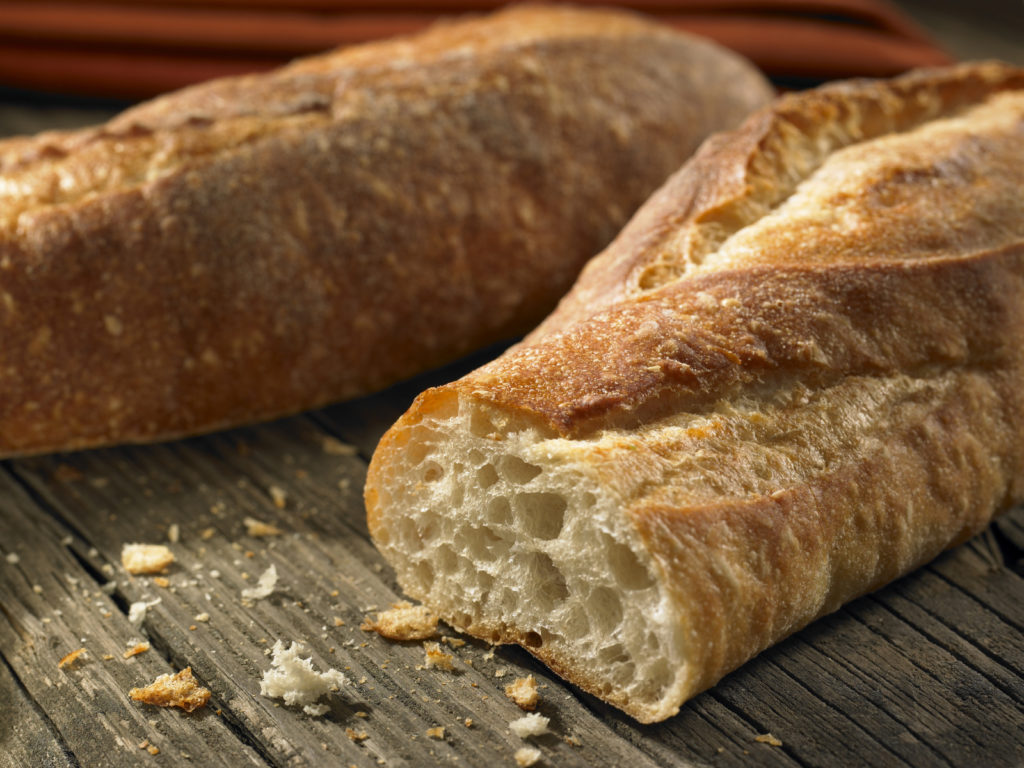 It's never a good thing when an entire industry takes a nosedive. But this one has been a long time coming. Traditional sliced bread is in crisis, and it's all down to consumer-power.
Consumers demand better bread
It looks like millions of Brits are voting with their pockets, rejecting the age-long stalwart of the bread sector, the sliced loaf, despite brutal supermarket bread price wars. In fact intense supermarket competition hasn't had the desired effect. Instead of boosting demand it seems to have added to the current boom in demand for healthier, fresher alternatives to bog standard sliced white British bread.
A catastrophic slump in demand for sliced white
In 2014 manufacturers of sliced bread lost around £121 million in sales as people flocked to buy freshly baked loaves and tastier wholegrain alternatives. At the same time the price of sliced white has dropped to its lowest level for ten years.
Despite lowering the prices of sliced white to rock bottom, slashing the cost of a loaf by as much as 15p, shoppers still don't want to buy it. It's a clear signal – the people have spoken.
There's been a dramatic growth in in-store bakeries and grain-rich loaves, which tend to be much healthier than the sliced cotton wool so many of us have put up with for so long. But there's more. It looks like the nation's 14% drop in the number of kids taking packed lunches to school has also had an effect, with free school meals now provided for five to seven year olds.
In combination these factors have had a catastrophic impact on demand. The country's three biggest sliced bread brands, Warburtons, Hovis and Kingsmill, lost £121 million between them during the past year. Seven of Hovis's top sellers were dropped by Asda in late 2014. And Tesco has de-listed all of Kingsmill's branded bread.
What's on the cards? Price cuts are still accelerating with 2015 seeing yet more bread discounts in supermarkets. It'll be interesting to see how low they'll go. And even more interesting to see how long it'll take before they throw in the towel and start delivering what the great British public is clearly saying it wants.
It's also interesting to see Hovis appointing its first ever Innovation Director to lead New Product Development, indicating they're keen to turn their fortunes around.
Luckily the change from traditional to new-style healthier, tastier, more responsibly produced breads is easy for foodservice experts like you. All you need to do is contact us, ask for a sample of our gorgeous artisan breads and you're en route to instant client satisfaction!
Butties are more popular than ever with Brits
Sandwiches are three times as popular as salads. And the baguette comes out on top. The news comes from British Sandwich Week, which runs until 16th May 2015. Consumers in South Wales and the West of England are apparently the biggest baguette fans but North Wales, the North, East and West of England followed suit, also choosing baguettes over every other 'food on the go' option.
It's British Sandwich Week…
The British Sandwich Association has been going since 1990, the voice of the British sandwich industry. This week is British sandwich week, a nationwide celebration of everything that's great about the nation's favourite food on the go. If you'd like to check out the Sandwich Designer of the Year and much more, click this link.