Bread beer, the Aussie artisan bread revolution and more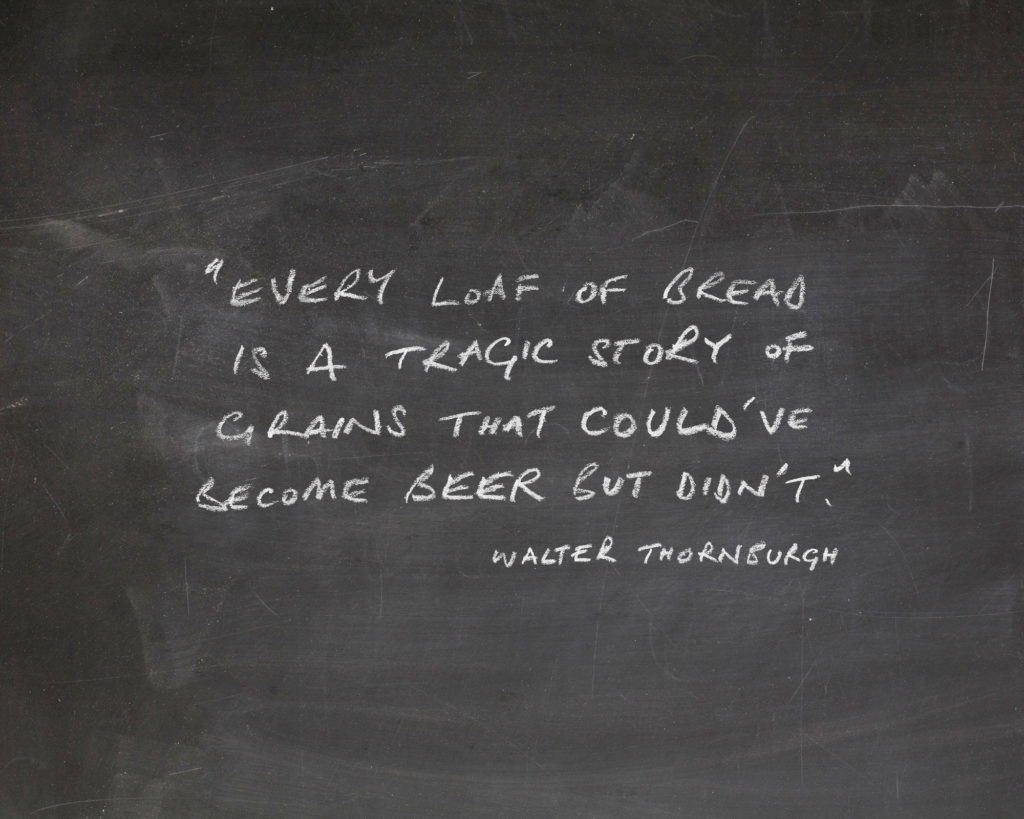 As usual there's plenty of exciting, innovative and downright odd bread news on the internet this week. Here are our favourite bits.
Aussie artisan bread market hits the big time
It looks like the revolution is heating up Down Under as well as here in Blighty. The artisan and speciality bread scene is booming and brave new world bakeries are opening right across south east Australia.
Take the Shepherd's Artisan Bakehouse, which has just opened a new bakery at Westfield Eastgardens. They sell quinoa, spelt, Kalamata olive and fig and walnut plus white and wholemeal sourdough loaves. And they
pride themselves on sourcing butter, milk and flour from local farmers.
The Eastgardens opening gives us a peek into a fast-growing demand for top quality sourdough breads, which Shepherd's head baker Michael Shepherd attributes to two things: a growing awareness of the dietary benefits of sourdough and a better appreciation of artisan foods.
A sneaky appearance on TV's Burger Bar to Gourmet Star
A sharp-eyed member of our staff, Matt Allan, recently spotted a Speciality Breads box on Channel 4's popular cooking show Burger Bar to Gourmet Star. Filming took place at the Michelin Starred restaurant l'Ortolan in Berkshire, run by head chef Alan Murchison. The star of the show was preparing dinner for the Brigade on duty and chose to make burgers. There she was, slicing the big, floury burger baps… and taking them out of a Speciality Breads box. Fame at last!
Aspergillus awamori is our anti-waste hero
The world throws away scandalous amount of bread every day. But there's light at the end of the tunnel in the shape of a new way to harness unwanted bread. And it's all about biofuels.
Biofuels are usually produced directly from raw edible materials like sugar cane and wheat, not a great idea since it drives food prices up. Using waste food would make more sense but the starches and proteins it contains have to be broken down into their component sugars etcetera first.
A team at the University of Manchester has discovered that processing waste bread in a 'solid state fermentation process' results in an enzyme-rich solution that can be used to break down waste food fast, and it's a lot cheaper than commercially available enzymes.
A little fungus called aspergillus awamori is the hero of the story. It produces loads of glucoamylase, which breaks down starch. It also gives off proteases, which break down protein.
But there's more…
Bread plus water, yeast and sugar = BEER!
A microbrewery is producing a beer made from leftover bread. And they're calling it beer with a conscience. The initiative uses recycled fresh bread to brew beer and it's all down to the Beer Project, a quirky Brussels-based micro brewery.
When co-founder Sebastien Morvan heard how much bread is thrown away in the city every day, he decided to act. In Brussels bread accounts for 12% of total food waste, and Morvan realised around 30% of the barley used in brewing could be replaced with roughly 1.5 slices of bread per bottle of beer.
The brewery workers experimented by drying the bread then crumbling it to make flour and mixing it with barley malt. After a year they settled on the perfect recipe, one third bread, 1-2 slices per bottle.
The resulting brew is called Babylone, described as a 7% 'bread bitter'. It's named after the ancient city, where a 6000 year old Sumerian tablet was found depicting people drinking from a communal bowl. The Sumerians also waxed lyrical about their beer, leaving behind the earliest known beer recipe in poetry form, 3900 years old. Apparently they made beer with barley taken from bread, too.
What does it taste like? According to Morvan it has a subtle salty tang and a hoppy finish, a "fusion between maybe what they used to do with bread 1000 years ago and contemporary brewing."