The Prince of Wales says 'Buy British'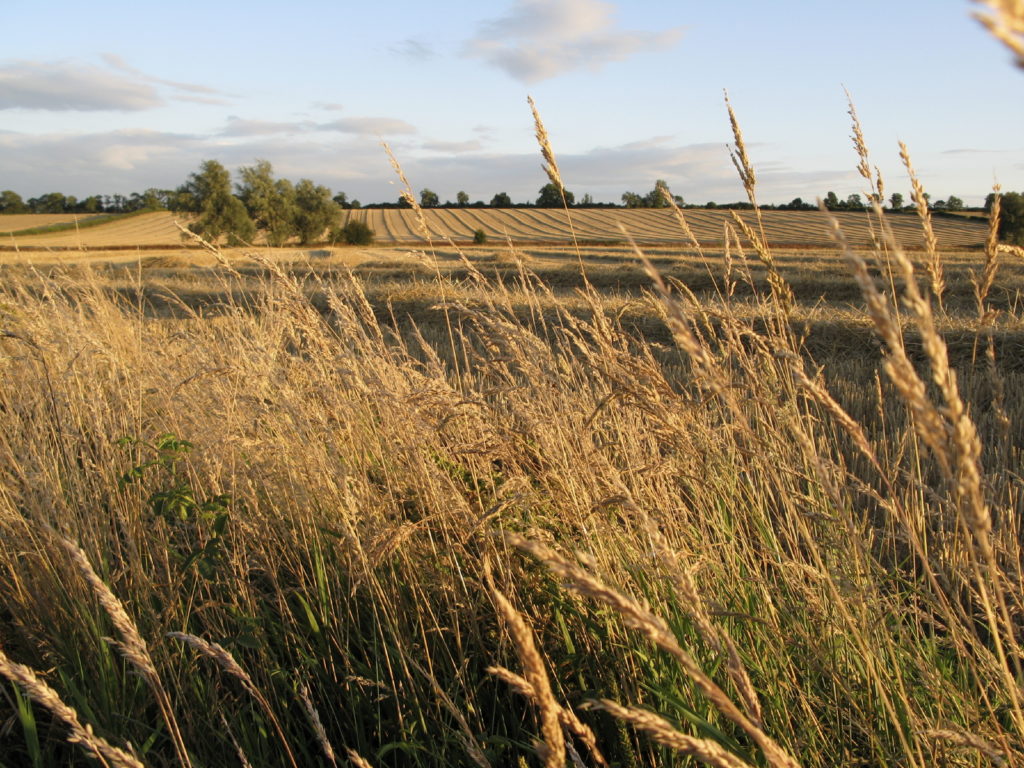 As reported by the BBC, The Prince of Wales, in an article written for Country Life magazine, has appealed to the public to buy British foods in support of our farmers, in an effort to 'save the countryside'. He said farmers make a huge contribution to the nation's food security, environment and prosperity. Well said, Sir!
Promoting people-power, The Prince highlighted how farmers and rural communities were in a "grave situation" and added that the more of us buy British, the more chance we have of changing the market.
As we know, being Red Tractor certified, buying British means our foodservice customers get fresh, high quality produce from a trusted source. And British food also delivers excellent value for money.
The Prince said, "This may be considered merely romantic but, to me, our living, breathing, working countryside is one of the great glories of this country. I think we should treasure it, including its people, while we still can."
Mark Hedges, Country Life's editor, commented, "The prince has a powerful message where we can all make a difference. By buying British food, we will all be playing a vital part to safeguard the future of our precious countryside and everyone who works and lives in rural communities."
If you're a foodservice wholesaler searching for top quality British breads for your customers, walk this way…
The Cuban sandwich is alive and well
Exactly a century ago, La Segunda Central Bakery in Ybor City near Tampa, Florida, became the birthplace of Cuban bread as we know it. When the bakery's founder Juan Moré began started selling his wonderfully crispy loaves to Italian, Cuban and Spanish workers in the region's cigar factories, he scored an instant hit.
His innovative cylindrical rolls were deftly sliced and rammed full of tasty slices of cured meats, rich pickles and tangy mustard, a winning combination so delicious the idea spread far and wide. Today you'll find the Cuban Sandwich sold in discerning delis on more or less every continent.
Four generations later Moré's family is still at it, making over 15,000 loaves of Cuban bread per day by hand. Some things have changed, the company is internet-savvy these days for a start, but the recipe remains exactly the same. Congratulations to La Segunda on its first century in operation. Let's hope it'll still be there, along with us, in another century's time.
The USA's food security woes
You might think our daily bread is a certainty in the wealthy West. But it looks like hunger and food insecurity are widespread in the USA and the effects pile an astonishing 160 billion dollars onto the nation's already tottering healthcare bill.
The president of Bread for the World, Reverent David Beckmann, claims hunger contributes to his nation having one of the highest infant mortality rates in the developed world. He says the situation is, "in effect killing a hundred thousand babies in communities across this country a year."
The USA also fares poorly where rates of obesity, lack of access to food and maternal mortality are concerned. Bread for the World reckons 50 million Americans, one in six, live in a state of more or less constant hunger, AKA food insecurity – in other words they don't have enough food to keep them healthy.
This isn't a new situation, either. It appears to be chronic despite the fact that the US economy is steadily recovering. Hunger in the USA remains at the same level it was in 2008. Let's hope things soon start to get better over there.
More next time…
Come back next time for more news about bread and related subjects.