New £3M bakery plus the National Living Wage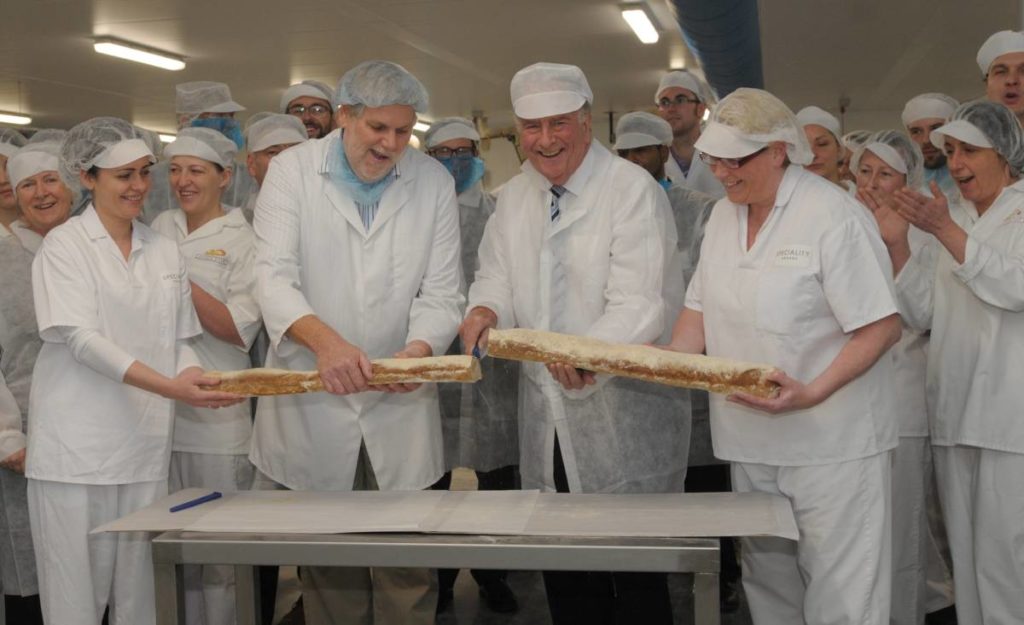 We really are flying the flag for British ingredients and manufacturing. We're absolutely thrilled to announce that our brand new £3 million state-of-the-art bakery is officially open. It's fantastic news. But there's more.
We're also delighted to say we're paying everyone who works for us, including under 25s, a minimum of the National Living Wage. We launched the new wage structure six months before the legislation comes in, during September this year.
We couldn't do it without our people
Since starring at the London Olympics in 2012, we've seen consecutive year on year growth of more than 30%. This year we're nearing the £6 million mark. We've already created more than 25 new jobs this year and our workforce has grown 30% in anticipation of our fantastic new production capabilities.
After working so hard to get us into such an enviable position, we think our people deserve it. Without them we don't have a business. They're brilliant. And we're excited about the future potential their talents will help us achieve.
About our new artisan bakery
Our new artisan bakery's grand opening took place on 11th November, attended by local MP Sir Roger Gale. It's an impressive 3000 square metre operation on the Westwood Industrial Estate in Margate, set up to produce around 20 handmade lines at once with ease. There's also loads of extra cold storage, work space and ovens. As you can imagine, everyone's chuffed to bits.
As our MD Peter Millen says, it's the final piece of the puzzle. Now we have everything we need in place to take us to the next level. In his words:
"With the UK foodservice sector as vibrant and diverse as it is and interest in our breads going through the roof, this new site was vital for us in order to keep up with demand and continue to grow.

It's been a hard but exciting last few years, and the whole team is looking forward to working at our new facility. Without them none of this is possible, so we are delighted to be able introduce the National Living Wage ahead of time to show our thanks and ensure we retain our skilled staff and grow together."
Doing the right thing
There's a lot to be said for doing the right thing. In our experience happy, satisfied staff are better equipped to pave the way to success. Whatever we do, we like to do it the right way: we're honourable, decent, open, fair and – we hope – a pleasure to deal with. And our artisan breads are a legend in their own lifetime. If you're a like-minded foodservice wholesaler, let's talk turkey.