Season's Greetings and More from Speciality Breads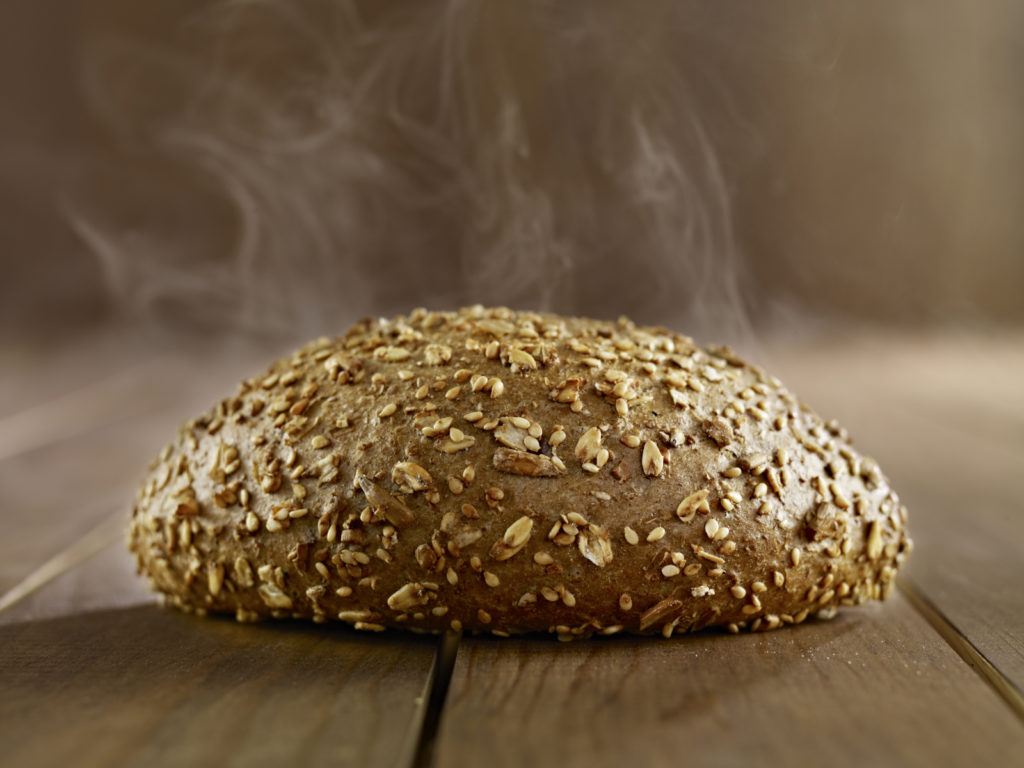 With only a few days left to Christmas, we thought we'd take a look at the latest and weirdest bread news. But before we begin, we'd like to wish all our loyal wholesale foodservice customers, old and new, a relaxing, enjoyable winter break and a happy, successful and profitable 2016.
Xmas bread trends – Leopard skin design bread
The fashionistas are wearing it this season. Now we're eating it, too. It's leopard print bread. It's this year's biggest and funkiest baking trend, and there's a YouTube video showing you how.
From the outside it looks like an ordinary, everyday loaf. But cut into this mini-masterpiece of edible art and you'll discover a beautiful leopard print pattern, a dramatic addition to any seasonal table.
Thanks to baker extraordinaire and keen YouTuber Vanessa Vie, you can create your very own spotty bread with brown, black and cream markings created by cleverly mixing vanilla and chocolate flavoured bread doughs in exactly the right way to form the intricate animal-like pattern. If you want to bake a loaf of leopard bread yourself, here's a link to the video.
Tiny, weeny lady eats 10,000 calories' worth of bread in one sitting
It's official – size really doesn't matter. When you see photos of uber-petite Yuka Kinoshita you wouldn't believe she'd be able to chomp her way through 100 slices of stodgy white bread in one go, in record time, much less emerge from her self-imposed ordeal smiling.
YouTuber Yuka Kinoshita is causing a stir with her latest video extreme food challenge, involving wolfing down 10,000 calories' worth of white sliced stuff in one sitting, first slathering the slices in either butter, jam, cheese, mayo or honey. And they don't seem to touch the sides. Yuka appears to complete the challenge with ease, with an aching jaw the only problem.
Curious? You can see the video here.
Dunkirk Spirit alive and well in Cumbria
Storm Desmond failed to dent the courage and fortitude of the Cumbrian people as good Samaritans in the area harnessed their creativity to get food to neighbours trapped by the recent floods. Apparently rescuers were spotted swinging bread through people's windows using dental floss.
Once again the area's flood-damaged local communities banded together, kept calm and carried on. We love this quote from Chris Fairclough in The Express: "In adversity, the true character of people shines through and this weekend the character of the vast majority of the residents and Carlislians who are elsewhere in the world has been fantastic."
Colin Reese QC – The Worshipful Company of Bakers' new master
The Worshipful Company of Bakers traces its history back to the year 1155, one of the city's oldest so-called livery companies. We'd like to send our congratulations to Colin Reese QC, who has just been appointed as its latest Master.
He's no baker. He's a lawyer, and the year ahead is rich in bakery-related historical excitement. Under Reese's suitably beady eye the organisation will be commemorating the 350th anniversary of the Great Fire of London as well as the 800th anniversary of the Assize of Bread and Ale, the ancient law by which the price and weight of loaves were decided right up until the early 1800s.
No doubt Reese will also be carrying on the organisation's honourable tradition of supporting bakery student education. With their support, the nation's love of great bread will roll on and on. Pun intended.
See you in 2016!
That's it for this year. Come back in January for more bread and related stories. Here's to another great year.