NHS scandals, Asda mouse poop, guaguas de pan and volcano bread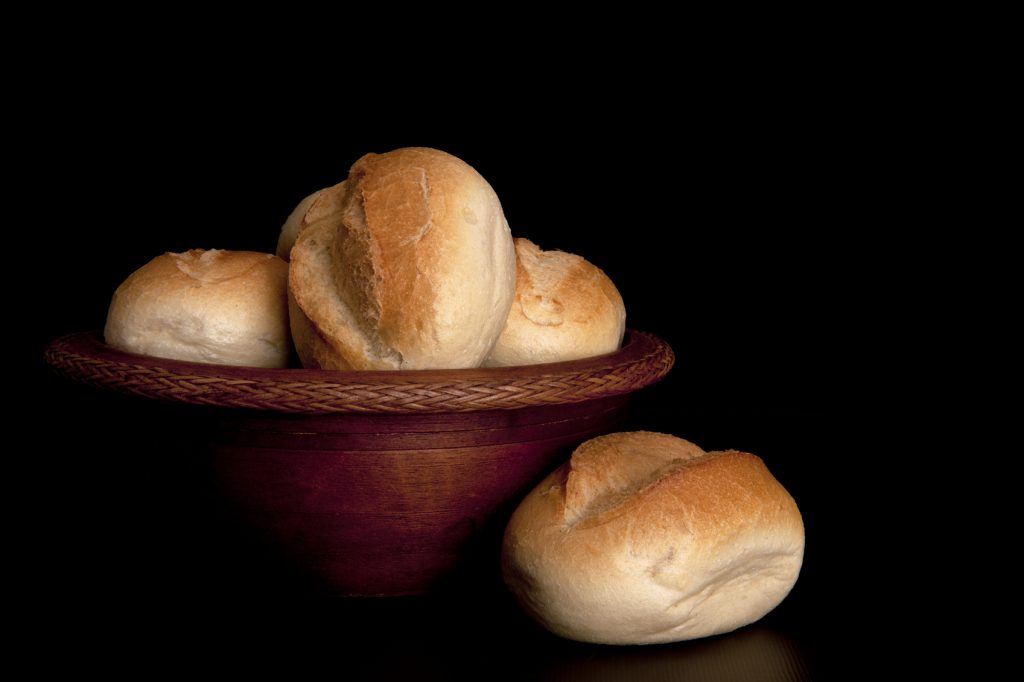 Not a day goes by without a fascinating bread-inspired news item or two online. This week is no exception, with bread-led NHS scandals, mouse poop, Day of the Dead bread babies and loaves baked courtesy of volcanic activity making the headlines. Here's the news.
Asda 1, NHS suppliers nil
As reported by The Independent, the Humber NHS health trust has saved a whopping £40,000 buying bread and milk from Asda instead of their official NHS supplier.
It makes a big difference when the nation's NHS trusts have managed to achieve an over-spend of almost two and a half billion pounds so far this year. And Trust officials said it is also often 'quicker and cheaper' to buy furniture on the high street instead of waiting 'forever for it to arrive' via NHS channels.
At the moment the Labour peer Lord Patrick Carter is busy advising Jeremy Hunt how to save £22bn by 2020. He has told the NHS organisations to learn from the retail industry and source cheaper goods.
Asda's £664,000 mouse poop fine
Asda has been hit by £664,000 fine after customer Mike Draycott fell ill thanks to a bread roll covered in mouse poop. Apparently the mouse droppings contaminated bags of flour, food packaging, bread trolleys and storage areas at a West London Asda bakery, as discovered by environmental health officers who inspected the site after the incident.
Icelandic volcano bread wins friends and influences people
The phrase 'natural' takes on a whole new meaning with Icelandic volcano bread, an apparently delicious product baked in the ground by the island's infamous volcanic heat.
Iceland sits on top of a geologically active region and an impressive 99% of the country's electricity is produced renewably thanks to its unique geothermal nature. Baking the so-called hot spring bread named hverabrauo involves placing the dough in a covered pot then burying it for 24 hours. The long, slow, low temperature baking process takes place at around 212 degrees Fahrenheit, and gives the finished item a unique cake-like texture.
If you'd like to see it being baked, here's a video.

Celebrating Day of the Dead with guaguas de pan
Day of the Dead took place on 2nd November, a day when friends and family gather to remember their loved ones. In Ecuador, the celebrations traditionally involve bread babies, AKA guaguas de pan, made from a sweet bread dough decorated with piped icing and coloured dough. Baskets of them are sold at the entrance of cemeteries, and people even leave spares on tombstones.
The bread babies are usually served with a dark, hot, purple drink called colada morada, made from strained fruit plus blue or black corn flour, Andean blackberries, pineapple skin and exotic fruits like the naranjilla and babaco, all brewed up with herbs and spices.
Some locals claim guaguas represent the deceased, and eating them is a way of remembering the dead. Some say the bread babies are a modern, more socially acceptable form of the ancient tradition of mummification. Others think deceased people automatically regain the innocence of babies, symbolised by the loaves.
See you next time for more bread news
Come back again later this month for more amazing news and views from our world, where there's a surprise around every corner!