Naan Bread Triumph, Aussie Garlic Bread Panic, Panera Bread Goes Healthy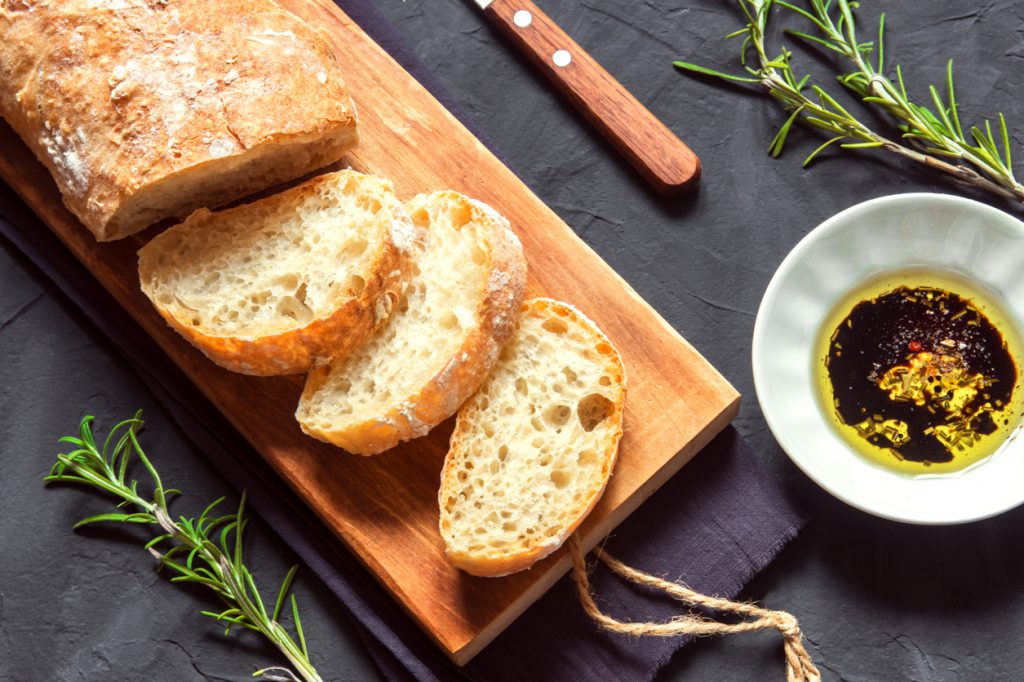 Who'd have thought that a garlic bread shortage would cause such a panic down under? The Australian garlic bread crisis has been in the news this week, as has the awesome rise of naan bread and US food giant Panera's new healthier recipes. Here's what's happening in our world right now.
White bread slumps further in favour of thins, wraps and gluten free loaves
Roll back time to the Victorian era and white bread was a sure sign of quality, a prestige item. But as reported in The Guardian, the popularity of the traditional sliced white has been flagging even more in recent months. Sales of standard white loaves have slumped 75% since 1974 and the very phrase 'white sliced loaf' is almost a dirty word amongst dedicated foodies.
At the same time sandwich thins and wraps have enjoyed a 16% hike in sales during the past year, and Warburtons' ongoing success is being laid at the foot of their gluten-free and dairy-less Newburn Bakehouse range. Sourdough is also a biggie, in part thanks to the sterling efforts of the Real Bread Campaign. But it looks like in London at least, naan breads may be on target to knock sourdough off its perch…
2017 – The year of the naan
According to the Evening Standard, sourdough's short reign as the capital's best-loved bread is about to come to an end, usurped by naan bread.
The trend is illustrated by the new Naanery naan-and-wine bar, set to open at the Baluchi restaurant in the Lalit London hotel near City Hall. Turn up there and you'll be presented with a choice of six different naan breads including two sweet pudding naans.
Naan bread is baked in the searing dry heat of a clay oven, never over an open flame. It's packed with ghee – clarified butter – which makes for a particularly rich, moist bread that's making more friends and influencing more people by the day, all over London.
Panera comes a step closer to healthy fast food in the USA
Panera Bread, the US fast food chain, has been in the news regularly over recent years, slammed for using far too many artificial additives in its bread. Now they've announced that their entire menu is '100% clean.', having removed a raft of suspect ingredients that don't deserve a place in decent bread. Some of the worst sinners removed include FD&C colours, sodium benzoate, sodium nitrate, and sodium phosphate.
They've reviewed more than 450 ingredients and removed all artificial flavours, preservatives, sweeteners, and colours from their foods. They've reformulated 122 ingredients, and they've got together with more than 300 food vendors in an effort to qualify as 'clean food', freshening their menu while maintaining the same or even better flavours.
A company that size doesn't make such sweeping and expensive changes for fun. It just goes to illustrate how important good, simple food is becoming to people all over the world, revealing the considerable power wielded by the consumer.
Don't panic Mr Mannering – The Aussie garlic bread crisis is over
Last week one of Australia's biggest garlic bread suppliers recalled their products. And it almost caused a revolution.
George Weston Foods recalled all eleven of their garlic bread products from supermarkets and pizza restaurants thanks to pieces of mystery plastic being discovered in their margarine blending machine. But Australians were not pleased, let alone grateful. In fact they were outraged, and what the press called a 'widespread panic' followed.
Thankfully remarkably fast action by Domino's Pizza saved the day as they leapt into the breach with a new recipe, developed within 24 hours of the recall. The new kid on the block is their hand-crafted Cheesier Garlic Bread, made using high-quality ingredients in-store. Phew.
New breads on the cards for 2017
We are launching some epic new breads for 2017, having worked hard and long to identify today's most popular flavours and the hottest emerging trends. Watch this space. In the meantime, if you'd like to sample our fabulous 100% British breads, give us a call and our bakery elves will deliver a free sample box to your doorstep.