Bread Panic, Sourdough Triumph and More – The Bread News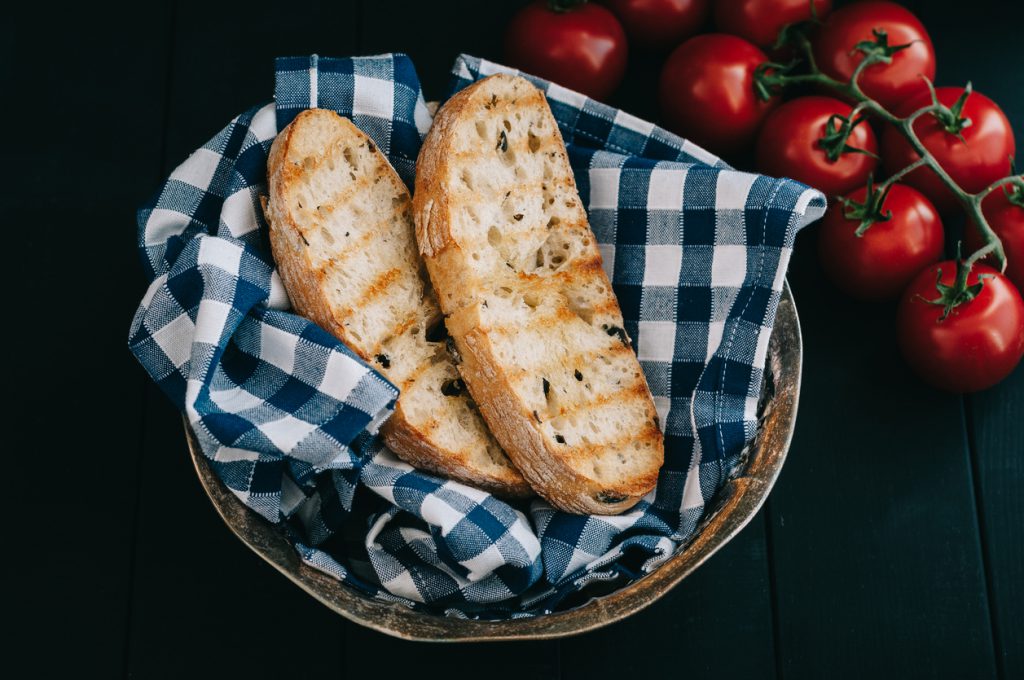 There's always plenty of bread news to dig into. It's testament to how popular bread is, an essential staple for countless cultures across the planet. Bread's ups and downs affect millions of people. Here's the latest.
DJ generates Scottish 'plain bread' panic
During the 1970s and '80s it was one of the nation's best selling white breads, made using the Chorleywood process, a batch bread made in a massive baking tray, and features a crust on the top and bottom. Mothers Pride Scottish Plain bread has been a popular choice in Scotland for eighty years and these days it's only made in Glasgow, at Britain's last remaining batch plant.
When a post on a social media network urged people to buy the bread, Glasgow based DJ Kodie Blak took up the story and ran with it, spreading the news that the bread was under threat and saying sales were falling fast. The post was shared more than 13,000 times and a low-level panic ensued.
A spokeswoman for Hovis, which makes the bread, squashed the rumour, confirming they have no plans to stop making it and saying demand for the loaf was still strong. But as everyone knows, proper good quality bread is snapping at the heels of the sliced white. Some even some say its day has gone…
Sourdough triumphs in Islamabad
When London based Nicole Waheed left her job as a corporate lawyer and moved to Islamabad with her husband, she didn't expect to change her career so dramatically. But that's what happened when she noticed a big sourdough-shaped gap in the city's bread stores and decided to make amends.
Now Nicole has opened her own eatery in the city, offering a sophisticated menu based on continental European breads, in particular sourdough, one of today's most fashionable and fastest-growing bread trends. The eatery is called Loafology, and its first two weeks have proved the concept: Islamabad adores great breads.
We like the Oscar Wilde quote Nicole has had emblazoned on the front wall of the premises, 'I can resist everything except temptation'. It's true. Residents are proving completely unable to resist the bill of fare, a rich blend of Italian, Polish, and French breads including hugely popular sourdough. Walnut and raisin bread, rosemary bread, baguettes and ciabatta are all made on the premises every morning, after two days of careful preparation. And customers can actually see the bakers at work.
It isn't burnt – It's carefully blackened!
A batch of 400g loaves on sale in Sainsbury's caused ructions recently thanks to their heavily blackened crusts. But the chain wasn't trying to pas off burnt bread as the real deal. The loaves are actually called 'well fired', and they're extremely popular in Scotland. While the crust is supposed to be black, the inside is very soft, a contrast people are loving with soup or cheese.
At the same time the Food Standards Agency has reiterated a warning that eating carbon – burnt stuff – isn't good for you, and has been implicated in cancer thanks to the chemical it contains, acrylamide. On the bright side you'd apparently have to eat burnt crusts for a lifetime to encounter any problems. The occasional slice of toast isn't going to kill you!
'Embarrassingly bad' bread drives new crowd funding idea
A couple of years ago Londoner Andy Strang finally lost it. Totally fed up with Britain's "embarrassingly bad" bread, he decided to take action, baking his own sourdough loaves at home. His friends adored it and he soon found himself delivering his loaves to them far and wide by bicycle. We like his style! Roll forward time and he soon opened a microbakery in Finsbury Park called Bread by Bike, at Blighty Coffee. Then he won a couple of World Bread Awards and decided to open his own bakery.
The only problem was, setting up business in the capital is never cheap. So he turned to crowdfunding to generate the cash needed to equip a new premises he's found in Brecknock Road. Three days after the campaign kicked off, Andy had drummed up more than five thousand pounds towards to seven grand total he was looking for, as local people and folk farther away clubbed together to fund the venture.
Support comes with rewards – donors will be properly thanked with anything from having their name emblazoned on the wall to taking delivery of 200 tasty loaves of Andy's sourdough.
It just goes to show how important our daily bread is to Brits. We knew it already, being at the sharp end of the drive to provide the nation with great quality bread that tastes the way it should, 100% British from field to plate. But it's great to see the public getting behind new bakery talent and putting their money where their mouth is.
Come back next time for more news from our world, the fragrant, irresistible world of gorgeous bread.