Joan Collins, wheat shortages, peace bread, and loaves for longevity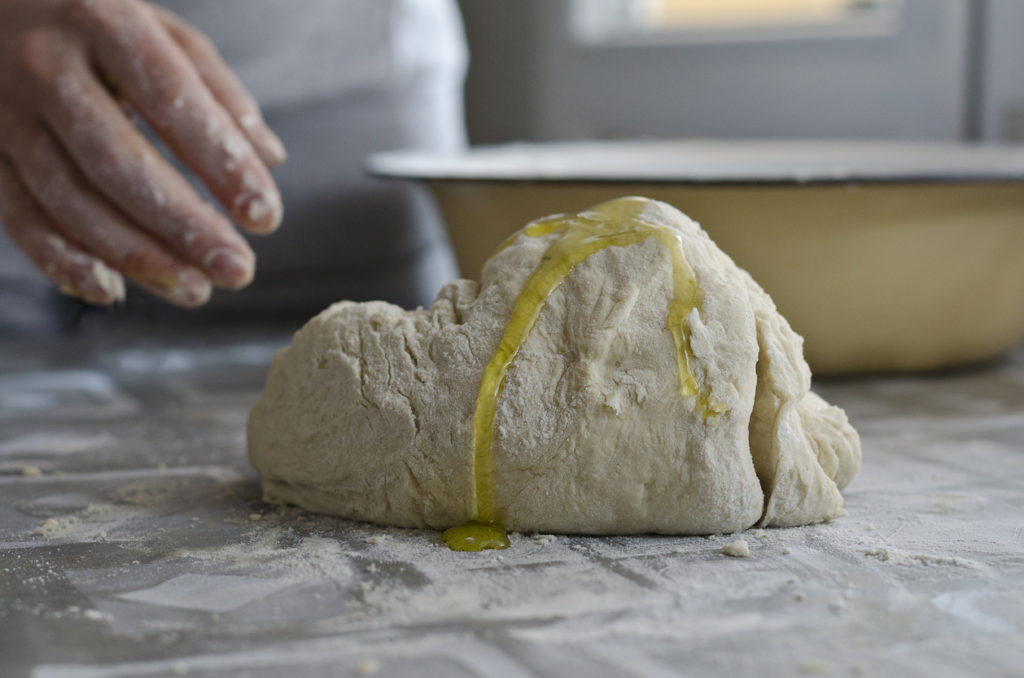 Russia's invasion of Ukraine continues to impact the cost of bread and the ingredients used to make it. Dame Joan Collins survives being pelted by a bread roll, and she does it with class. We look at four types of bread eaten most frequently by people in the so-called Blue Zones, where humans enjoy a much longer average lifespan. One Italian baker is making Peace Bread to raise funds for Ukrainian refugees. And we explore the potential for future shortages of 'staple products that contain wheat, grain and sunflower oil'.
Egyptian bread prices soar
Buy a loaf in Egypt today and it'll cost you a mighty 11.50 Egyptian pounds per kilo, 49p. It's all down to the Russian invasion, which has sent wheat prices soaring. At the same time Egypt is the planet's biggest wheat importer, which hints the country is heading for a perfect storm. They've just fixed the price of unsubsidised bread in an effort to cope.
Egypt imports 60% of the low cost wheat it needs from the Black Sea region. Worries about supply had already forced the price of bread up by as much as 25% and flour prices were already up by 15%. Now it's predicted to get worse.
Bread prices – and the cost of the materials used to make bread – have risen in Singapore, the Middle East, north Africa, and Canada. Russia's invasion has affected trade from the Black Sea ports so badly it's driving up global Chicago benchmark wheat prices in the USA by an impressive 40%.
Dame Joan Collins takes a bread attack in her stride
Dame Joan Collins, aged 88, has survived an alarming situation in a posh private London members' club. Dame Collins was attacked by a drunk woman while celebrating a friend's birthday at Chelsea Arts Club. The drunk woman, who apparently wanted to sit at Collins' table, became upset and hurled a bread roll at the star, who commented, "she didn't even have the decency to follow it up with the butter." Ms Collins, that's what we call a class act!
What bread do people eat in the Blue Zones?
Our planet is home to five Blue Zones. They're places where humans live the longest, and where we have the best quality of life: Sardinia in Italy, Okinawa in Japan, Ikaria in Greece, Nicoya in Costa Rica, and Loma Linda in California.
Dan Buettner, the founder of Blue Zones, respected National Geographic researcher and New York Times bestselling author, lays the phenomenon at the feet of a positive outlook, self-worth, a plant-based diet, and a strong sense of community. And he's also pinned down which breads people in these interesting zones eat. Here they are.
Sourdough Bread – which can have more prebiotic properties than many breads and might improve the body's nutrient absorption compared to bread made without whole grains
Whole Grain Bread with whole wheat, rye, and/or barley. All these ingredients contain a wide spectrum of nutrients and the grains are often ground by hand
Pita Bread is another, offering the same ingredients as wheat bread and really rich in protein, fibre, and fat
Cornbread, made from ground dried corn, is a great source of protein, vitamin A, fibre and essential minerals
An Italian baker's Peace Bread
Over in Italy one baker is helping Ukrainian refugees by selling 'peace bread'. Matteo Cunsolo is busy stencilling the word 'peace' on his loaves, and he's giving the proceeds to charity. The peace bread's stencilled words are made from a buttery spray infused with blue butterfly pea flower powder or saffron to create the colours of the Ukraine flag, which represents a blue sky over a field of wheat.
Concerns around food shortages and price hikes in the UK
Experts are predicting possible food shortages in the UK thanks to Brexit, the energy crisis, covid, global supply chain issues, the cost of living crisis, and the Ukraine war. One of them, James Rehm, CEO of the retail price comparison company Skuuudle, says the rising worldwide cost of energy could limit supermarket supplies of some products, with 'considerable' increases for bread, ready meals and pasta, along with price hikes for anything else that contains wheat, grain, and sunflower oil.
In his words, "Ukraine is a major global exporter of products such as grain and sunflower oil (which is often found in products such as sweets and baked goods). I've heard in the industry that you simply cannot get a contract for sunflower oil at the moment. So what that does is it pushes up the price of things you can replace it with. This will impact household staples such as bread, ready meals and pasta. I think you should expect less range in some of these categories, there will be fewer products available because you can't make them."
What do we do when life is this uncertain?
Things haven't been this uncertain for a long time. So what's our plan? We smile, we keep calm and we carry on, that's what! Keep on coming to us for some of the best British artisan breads, and we'll keep on baking. If you haven't tried our beautiful breads yet, ask us for a box of samples and test drive the magic for yourself.