Price wars, brown bread ice cream, Aussie fairy bread hack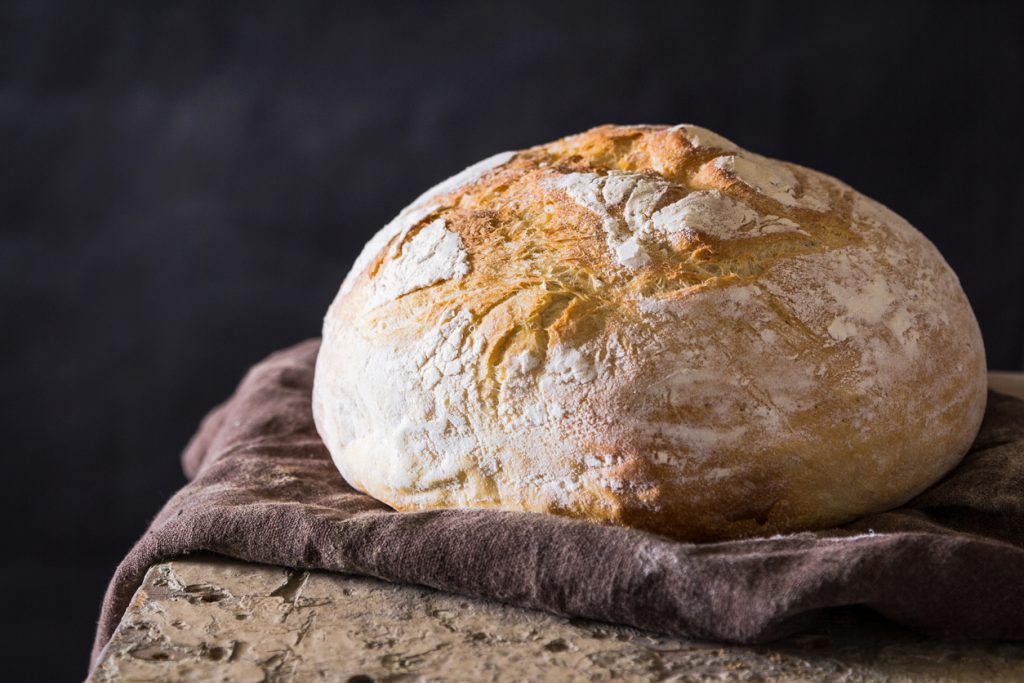 What a lot of great bread stories we've found this time. The price of bread is often an indicator of a country's economic health, and Sri Lanka is obviously struggling. One comedian's best memory of Dublin turns out to be brown bread flavour ice cream. The Ukraine war continues to generate worries about global wheat supplies. Another Bake Off star goes large in the wonderful world of bread. And in Australia – and on TikTok – a fresh hack to create the perfect slice of fairy bread has the entire nation going insane with disbelief. Wonders will never cease. Here's the news.
Supermarket price wars begin…
Marks & Spencer is the latest retailer to cut prices as supermarkets across the land fight to keep customers hit by rocketing prices. They're cutting the cost of everyday grocery items including bread. In a piece of remarkable timing, they've invested more than £100 million over the past three years in their 'value' food ranges. An M&S sliced white loaf will cost 60p, down 5p. The M&S Remarkable range will cost less and the store will also add bigger 'value packs' targeted at families.
At the same time Aldi and Lidl have emerged as the winners as supermarket inflation shoots up, the highest in a decade. And Iceland says dramatic hikes in food prices are 'the biggest issue facing the UK'.
Trevor Noah's penchant for brown bread iced cream
Comedian, television host and actor Trevor Noah has many great memories of Dublin. But one of his best is brown bread ice cream. Apparently it changed his life forever. It's Murphy's brown bread ice cream from Dingle, a small village on the beautiful West Cost of Eire, available in the capital but only at 'select' outlets. You can read about this awesome treat on Murphy's website.
Reassurances about UK wheat supplies
The Liverpool Echo reports on the shortages and price hikes we've all seen in recent months, thanks to covid-led supply chain issues and the war in Ukraine. Ukraine and Russia account for 25% of the entire planet's wheat production, so it's a valid concern.
At the moment Ukraine's vast wheat silos contain around 15 million tonnes of grain that should have been exported via ports like Odessa. The countries relying most on these supplies are in Africa and the Middle East. Take Lebanon, which was left to find alternative suppliers, with only one month's worth of food left when the Russian invasion began.
In the UK, where we grow the 'vast majority' of the wheat we need domestically, reduced global supplies are still affecting bread prices on supermarket shelves. The spiralling cost of fuel has made things worse. And fertiliser costs double what it was last year. No wonder February alone saw a price increase of 5% on an 800g sliced loaf.
It's good to know the UK Flour Millers association is certain shortages aren't looming. The wheat we import comes mostly from Canada and Germany so while costs might rise, shortages are 'not immediate concerns.'
Jurgen starts a bread making class in Brighton
The lovely Bake Off semi-finalist Jurgen Krauss is spreading the good word with a new bread making class. He'll be treating the denizens of Brighton in East Sussex to the traditional German sourdough method in a four hour baking class at the Open Bakery in St George's Road in Kemp Town. It's called the Detmold Einstufenfuhrung method,and it's a great way to get creative with the science of sourdough.
If you're lucky enough to grab a place you'll find out how to change the balance of dough hydration and ingredients, taking home two tasty loaves made from different sourdough preparations. And you'll have another sourdough preparation to use in a third loaf. 1, 2, 3 bake!
Fairy bread hack causes 'stunned' reaction
Aussies love the bizarre snack they call fairy bread. Now there's yet another new fairy bread hack, this time from an amateur home cook who has found the 'ultimate' way for making the treat in a flawless way. By all accounts it has shocked and impressed millions of people.
The Australian mum Sarah makes her fairy bread 'inside a container'. Hang on a moment while we pick ourselves up off the floor and reel our bottom jaw back in. Why all the fuss? Because it prevents sprinkle spillage.
Are you ready for this? Sarah pours the right amount of sprinkles into a container or onto a plate. So far, so amazing. Then she dips her buttered bread slice into the sprinkles. This creates absolutely no mess, leaving those who saw the TikTok video stunned. So far there have been 1.5 million views along with loads of hysterical praise. As one TikTok user wrote, 'How have I been doing it wrong my whole life?'
If you can't resist watching the magic for yourself, click this link.
More intense excitement from Down Under
Another of those remarkable Aussie Mums has made a smart French bread bag using two beige napkins and some string. It has caused a similar reaction to the fairy bread hack, being 'super easy' to make using materials costing just eight dollars from Kmart.
Sri Lanka bread prices shoot up along with everything else
Sri Lanka's worst economic crisis in decades is deepening, leaving people taking part in weeks of mass demonstrations. One kg of bread has gone up by a whopping 443 percent.
Test our bread, delight your customers
Free bread, anyone? We're always happy to send a box full of samples for you to taste for yourself. Then you'll know for sure what a treat you'll be giving your foodservice customers. Ask, and it will be yours.