Perfect chip butty, prêt shock, price spikes and hungry kids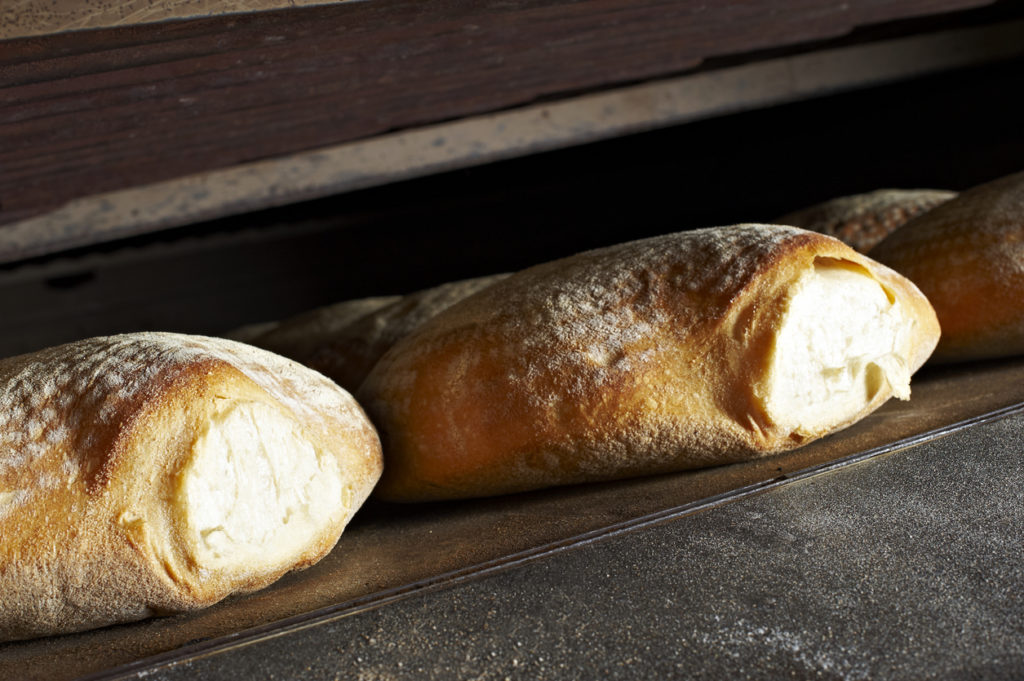 Welcome to March, the month when the clocks go forwards, the evenings get lighter, and the weather finally warms up. This time around we have a basket of extraordinary bread tales from around the world; some happy, some sad, and some merely strange. If you'd like to sample our awesome artisan breads for free and give your foodservice clients something super-tasty to get their teeth into, just ask.
Creating the perfect chip buttie… the scientific way
Thanks to The Express for reporting the science behind the perfect chip buttie. It's all down to Professor James Hind and the frozen food people at Iceland. Together with statisticians from Nottingham Trent University they've quizzed 2000 of us to pin down the ideal recipe.
The bad news is the nation has been bungling its chip butties, perhaps for decades, maybe even longer. Ah, the shame of it. We have been using 50% too few chips in our butties and we must make amends. Apparently a now-embarrassed 37% of us have been filling our butties with a penny-pinching seven or eight chips, which is quite simply NOT good enough.
Here's how to do it properly. You need at least 12 fresh, thick-cut chips per buttie. You need two slices of very soft buttered white bread. And you need ketchup. Any fewer chips and the heat emitted isn't enough to melt the butter. But the most crucial thing of all is to make sure the chips weigh at least ¾ of the total buttie weight. Now you know, you will never have to let the nation down again with your sub-standard butties. What a relief.
Wheat 'super spike' price predictions
The Russian invasion of Ukraine is being widely reported as potentially catastrophic for wheat prices. Ukraine grows a whopping 7% of worldwide wheat. Russia is responsible for more than 18% per cent of worldwide wheat production. Put them together to get 25%, add a war, and we're already seeing predictions of a 20% per loaf price rise in UK supermarkets.
Wheat prices have already shot up by 75% over the past year, worsened by covid-led global supply chain issues. Experts say we could eventually see a 'super spike' in the cost of wheat.
Kids in the UK are going hungry at home
Depending on the source, the UK is either the 5th or 6th richest economy on the planet. But our children are still going hungry according to a report on MSN.
One school head in London says children aren't getting enough to eat at home, with some getting by on one slice of bread a day. Use of the school's food bank has doubled as more parents find they're unable to afford the soaring cost of food. One boy mentioned in the report was arriving at school an hour late every day and was struggling to stay awake while he was in class.
In the words of the school's executive principal, "There just wasn't any food at home. Mum had had to use the money to make sure that the house had electricity. For younger siblings they prioritised feeding them. They were basically surviving on a slice of bread and something they could put on it. He was not able to get up in the morning. We have now been able get him into the breakfast club."
The head teacher lays the blame for the situation at the feet of 'Brexit and the pandemic'.
Prêt a Manger slams a small bakery with 'pret' in its name
A tiny artisan bakery called Bread A Manger is facing legal action by the high street chain Prêt A Manger, which is demanding they change their name. The Bermondsey business was kicked off during lockdown by bakers Fouad Saber and Bertrand Kerleo after their original businesses fell apart because of covid.
Roll time forward two years and the pair are horrified to have been sent a threatening legal letter from the chain. It said they had nine days to stop using their name, logo and promotional material and hand their website over to Pret. The changes will cost around £10,000, money the business owners just don't have.
'Unbelievable' cycling bread vendor
In the mysterious and highly unusual circumstance of there being no bread stories to tell on TikTok, we've resorted to Yahoo. Hop over here to witness one of the wonders of the known world as an 'unbelievable' cycling bread vendor balances four large boxes of bread on his head.
We find ourselves slightly amazed yet also somewhat disappointed at the use of the word 'unbelievable' to describe a skill that, while worthy of praise, is actually fairly easy to get one's head around.
Delight your clients with beautiful breads
We support British farmers in every way we can. Our most important ingredients – things like flour and oil – all come from British Red Tractor assured farms. Taste the best of British courtesy of our talented team of artisan bakers and give your foodservice customers nothing but the best.