12 garlic loaves, USA National Banana Bread Day, poorly dog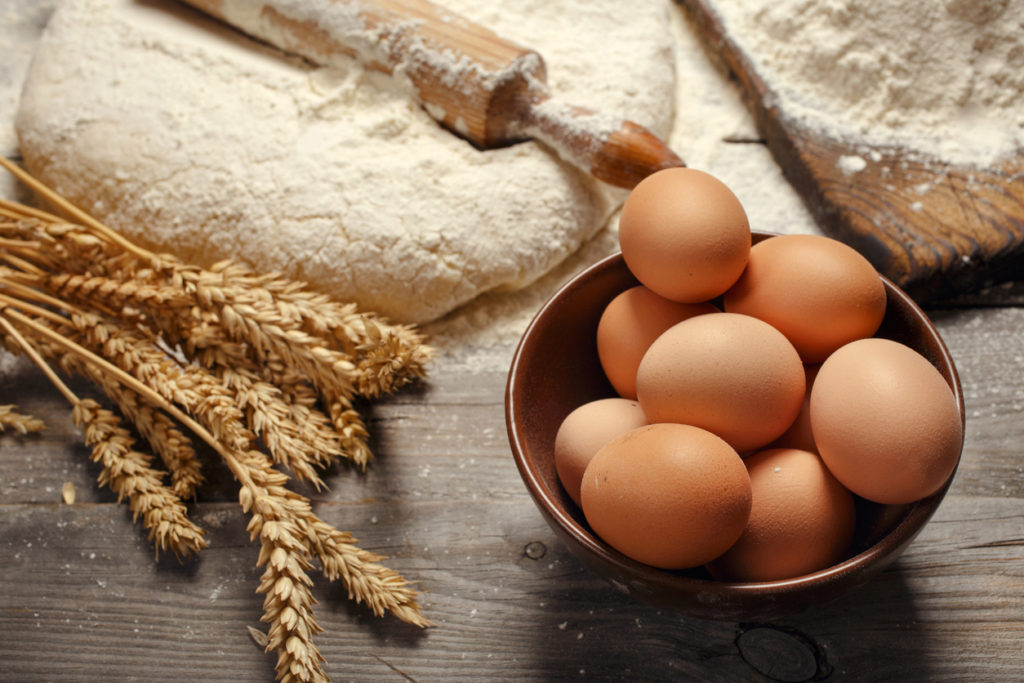 As we float confidently towards March, when the clocks go forwards and spring arrives for good, we find there are all sorts of exciting bread tales out there in the big-wide world, ready and waiting to be plucked. Here are just a few of them.
A rather beautiful way to describe bread
Wikipedia entries can be a bit of a mouthful. They're often full of jargon and complex language, far from the plain English required for good communications. Wikipedia's bread entry is different. Here's how it describes the entire history and function of bread in just a few words, and it's rather beautiful.
'Bread is a staple food prepared from a dough of flour and water, usually by baking. Throughout recorded history and around the world, it has been an important part of many cultures' diet. It is one of the oldest human-made foods, having been of significance since the dawn of agriculture, and plays an essential role in both religious rituals and secular culture.'
Goodbye to Bread's Sylvie Gatrill
A fond goodbye to the actress Sylvie Gatrill, who has passed away. She played the Boswell's neighbour Edith Cullen in the legendary soap 'Bread', rocked the world in Brookside, and impressed us in The Responder.
Aussie garlic bread success
Here's a garlic bread story from Down Under, the source of many, many tales of baking success. This time a 'busy mum' in Australia has inspired awe in the tabloids by baking – all on her own – twelve loaves of garlic bread… from scratch! The story was so mind-blowing it appeared both in the Aussie Daily Mail and on MSN.
USA's National Banana Bread Day
23rd February marked Banana Bread Day in the USA, designed to celebrate the squishy sweet bread trend that hit lockdown like a freight train. Apparently the first ever loaf of the legendary stuff was baked in February 1918 by 'Mrs Dean'. Well done Mrs Dean.
Bread and fuel prices may 'soar' thanks to Putin
The Sun newspaper heralds Putin's Ukraine antics as the source of yet more price rises, this time for bread and fuel. On 22nd February oil prices hit a seven year high. Because Russia and Ukraine produce, between them, around 30% of global wheat exports the newspaper is worried about 'supply chaos'. The crisis rumbles on.
Poorly dog ate poisoned bread in a park
Watch out if you live in or near Erdington, Birmingham. Someone left bread laced with rat poison or slug pellets in the park, and eating it has left one dog very ill indeed.
Japanese Milk Bread scores a hit
Japan's Hokkaido bread is on the rise, becoming more popular by the day. It has a pillowy texture, slightly sweetened and ultra-soft. It's all down to the Japanese tangzhong or yudane method of baking. The flour and heated water are mixed into a paste before adding it to the dough, which extends the bread's shelf life as well as creating the extraordinary texture.
Subway bread is so sweet it's classified as 'cake' in Irish Supreme court
Over in Ireland, Subway's baguettes are classed as cakes thanks to being so sweet. Ireland's Channel 5 has made a documentary about what goes into the chain's bread. 'In Subway: How Do They Really Do it' features the analyst Duncan Campbell saying, 'When we look at the sugars, the Subway roll had 5.5g for each 100g and the one from the local baker 2.4g, so twice as much sugar for Subway. They've both got similar levels of the sugars which is coming out the bread flour in the proving process prior to baking. But then in the Subway roll we find sucrose and some glucose as well, so both of those sugars have been added into the product before baking to make the product sweeter.'
Keeping hold of your sanity in Shropshire
The Shropshire Star reports on cooking bread over and open fire. Apparently it could help tackle the anxiety of the pandemic. It's all part of a well-being week in the Dee Valley, and it really is chilling people out.
The breadmaking part of the event is tackled by Jamie Corry from the Wild Bushcraft Company. The bread made is called bannock bread, basically unleavened dough twisted around a stick and cooked over an open fire. The air in the bread makes it expand when cooked and the results are delicious.
Spring into spring with artisan bread samples
With spring springing a little earlier than usual this year, we're perking up. Our bakers are always delighted to throw a bunch of beautiful samples into a box and send it to you for you to test-drive. It's lovely in our world. Will you join us?