Bakery News – Panera Takeover, Acacia Gum, Ducks and More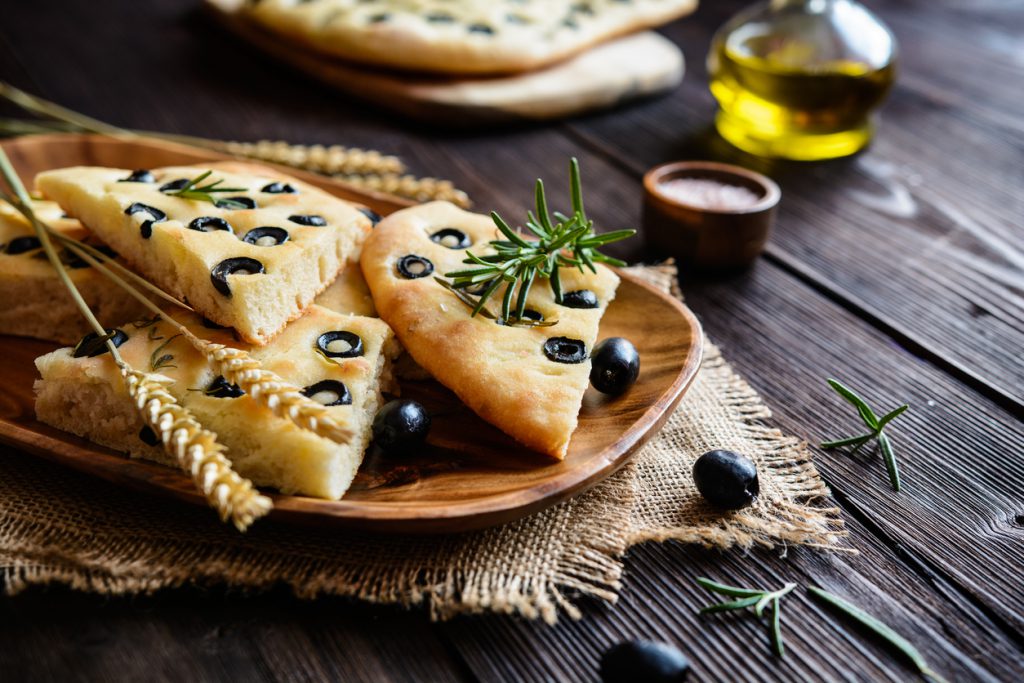 Eat more bread yourself… but stop feeding it to the ducks! There's all sorts of interesting bread news rising to the surface this week. Here's just some of it.
Bread facts 1 – Don't store bread in the fridge
Our fast-frozen artisan bread is as fresh as it gets. But there's no need to put bread in the fridge… ever. Refrigerating bread, in fact, causes awful things to happen. The cold makes the the starch molecules in the bread crystallise, which turns it rock hard and stale in record time.
Bread facts 2 – Don't give bread to ducks
A UK government body, the little-known Animal and Plant Health Agency, has put out another warning about not feeding bread to ducks. It says bread doesn't contain the kind of nutrition or calories that the birds use to stay warm through winter. When bread rots in the water it causes disease as well as an algae that kills fish. Instead they recommend feeding your local ducks grapes cut in half, cooked rice, bird seed, raw peas and raw corn. Ducks also apparently like oats, cracked corn, earthworms, meal worms, and the leftover trimmings from vegetables. But chips, biscuits, popcorn and sugary foods are also duck no-nos.
US bread giant taken over by an even bigger brand
You know those pictures you see where a small fish is being eaten by a bigger fish, which is in turn being eaten by a bigger fish, which is being eaten by an even bigger fish? It happens with brands, too. This time it's Luxembourg-based JAB Holdings taking over the US bakery and buttie giant Panera Bread. They're paying a cool six billion dollars for Panera, adding it to an impressive stable of hugely successful businesses that includes Krispy Kreme Doughnuts plus respected luxury brands Coty, Douwe Egberts and Jimmy Choo. Those in the know say it's the single biggest US restaurant deal ever, and Panera shares rocketed more than 14% after the announcement.
Will acacia gum prove the next big bread trend?
The France-based acacia gum firm Alland & Robert has discovered that their product makes an excellent bread additive. On the other hand the study only involved a panel of 58 people, so the results aren't particularly statistically relevant. It's fascinating stuff, though.
They tested white sandwich bread and gluten free bread, using two types of acacia gum in three different quantities, all measured against a control bread without any acacia gum. It seems that specific amounts of both types of gum – seyal and senegal – improved the texture in both kinds of bread, with a 25% increase in the softness in white bread after 4 days. The gum also seems to increase water retention in both breads, giving them a "heightened sensation of freshness". The acacia gum-laden loaves also scored high on flavour, colour, scent and crustiness.
Low calorie acacia gum fibre resists acidity and heat, has a very low glycemic index, has proven prebiotic effects and comes without any side effects. It can be used as a coating for confectionery, an emulsifier, a stabilising agent or a fibre, and it's already widely used in sweets, wine, soft drinks and food flavourings. According to an Alland & Robert spokesperson, it's a growing trend. But it isn't a trend we'll be following. We would never use acacia gum in our breads. We freeze for freshness, which means there's absolutely no need to use artificial preservatives.
Two out of five young women shun bread to lose weight
The Federation of Bakers and the Flour Advisory Bureau have discovered a worrying statistic. Apparently 41% of young women are shunning bread to maintain a healthy weight and just under half of those asked said they think bread is an 'unhealthy' source of carbohydrate. The truth is that bread delivers vital carbohydrate, fibre, iron, calcium and thiamine, providing over 10% of the average adult's intake of iron, zinc, magnesium, protein and B vitamins as well as trace amounts of potassium. White bread is often fortified with calcium, which provides more of the good stuff we all need to stay healthy. At the same time the latest National Diet and Nutrition Survey says those who eat bread regularly are statistically more likely to eat a generally healthy diet.
We'll see you next time for another round-up of the latest bread sector news. In the meantime, if you're a foodservice supplier, why not contact us for a big, free box of beautiful artisan bread samples and see what all the fuss is about?