Bunny Bread, Illegal Brownies, Spain's Obesity Problem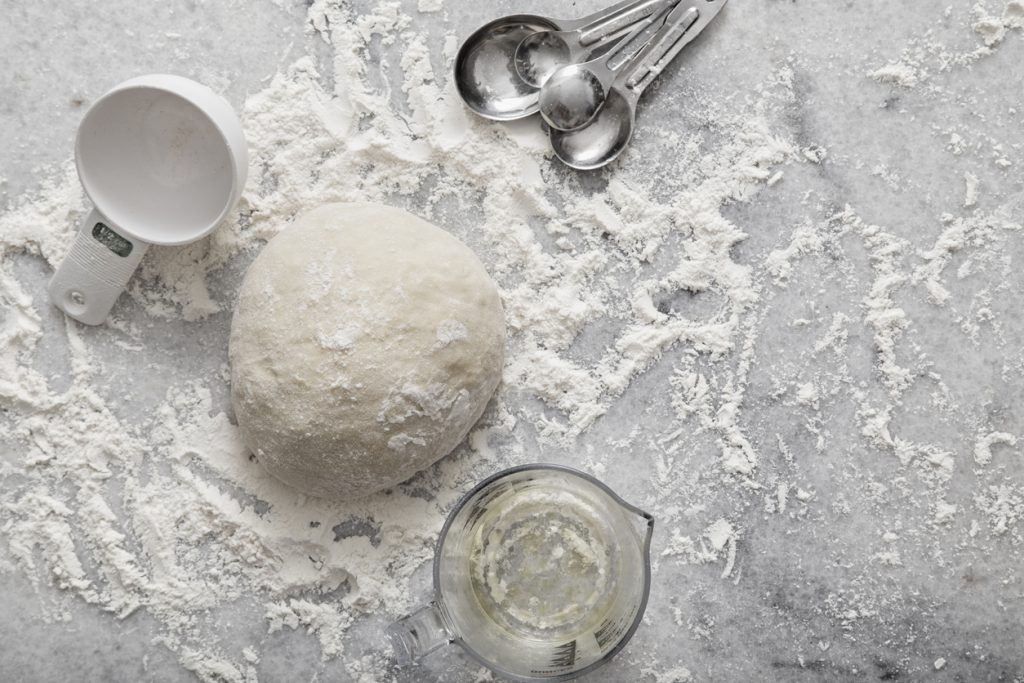 It's all go this week, with a flurry of bread stories so extraordinary you couldn't make them up. Here they are.
Venezuelan bakers arrested for baking illegal brownies
In Venezuela, you bake brownies at your peril. The government has been sending the army in to enforce the rule that 90% of wheat has to be used to bake loaves, not cakes. It's all down to a chronic shortage that has led to a nationwide 'bread war', and it has seen inspectors and soldiers raiding more than 700 bakeries around the capital so far. Several bakeries have actually been taken over by the government.
Venezuela's economic crisis has lasted three long years, and the socialist government over there says pro-opposition businesses are sabotaging the nation's economy. Bakers, on the other hand, are blaming the government for a string of economic failures and doomed currency controls. Apparently the resulting wheat shortage has left 80% of bakeries flour-less.
Last week two men were arrested for using too much wheat in sweet bread and croissants, and another two were arrested for making brownies using out of date wheat.
Food expert blames 'deadly' white bread for obesity in Spain
In Spain a Malaga-based nutrition expert has laid his country's booming obesity problem at the door of 'deadly' white bread and an 'American diet'. Miguel Angel Martinez-Gonzalez is an honorary scholar at Harvard University in the USA. He says young people in Spain are mixing the famously healthy Mediterranean diet with American foods, including white bread.
In his view white bread is one of the nation's most serious problems. In his words, "Most people eat it and even stuff themselves with it. The public needs to know that it is basically starch and our bodies are extremely efficient in turning starch into sugar." His recommendation? "We must eat less bread and when we we do, make it whole grain bread."
Tokyo Bunny Bread causes a social media stir
It opened on 2nd March this year. But the public's reaction to a new bakery in Tokyo was wholly unexpected. When the Usagi-za Lepus bakery showcased their unique rabbit-shaped bread on social media, their world went viral. The loaf in question is made in the shape of a cute, long-eared rabbit, available either sliced or unsliced. Customers have been raving about it on Twitter and as a result the bakery has seen tens of thousands of likes and retweets, instant sell-outs of the loaf and huge queues of people outside the store waiting for more bunnies to be baked.
Never stash your bread in the fridge!
Most of us know that tomatoes should never be refrigerated. It completely destroys that gorgeous tomato scent and flavour. The same goes for bananas and chocolate, both refrigeration no-nos. Bread is another. It should always be stored at room temperature, safely in a plastic bag, because storing it in the fridge makes it go stale quicker.
Our flash-frozen breads are a completely different animal, of course. We freeze them within minutes of coming out of the oven, sealing in that incomparable fresh artisan bread flavour and freshness. When your customers defrost them they come out absolutely perfect, beautifully scented, soft, tasty and ridiculously, wonderfully fresh.
Fab home baking recipes featured in The Guardian
We know that you, our foodservice wholesale customers, adore our breads, as do your end-customers, the great British consumer. But what about actually baking bread at home yourself? The Guardian recommends three super, extremely easy breads to home-bake, namely a lovely little multigrain, a spelt flour pitta bread and a gluten-free sandwich loaf. They all come from the popular chef Jordan Bourke's new book, Healthy Baking. You can find out more here.
Come back next time for more news from our world. If you haven't treated your customers to our breads yet, give us a call and we'll deliver a fragrant, flash-frozen box of delicious samples to your doorstep.