Bread Van Theft, Eucharist Bread and the Glastonbury Bread Raver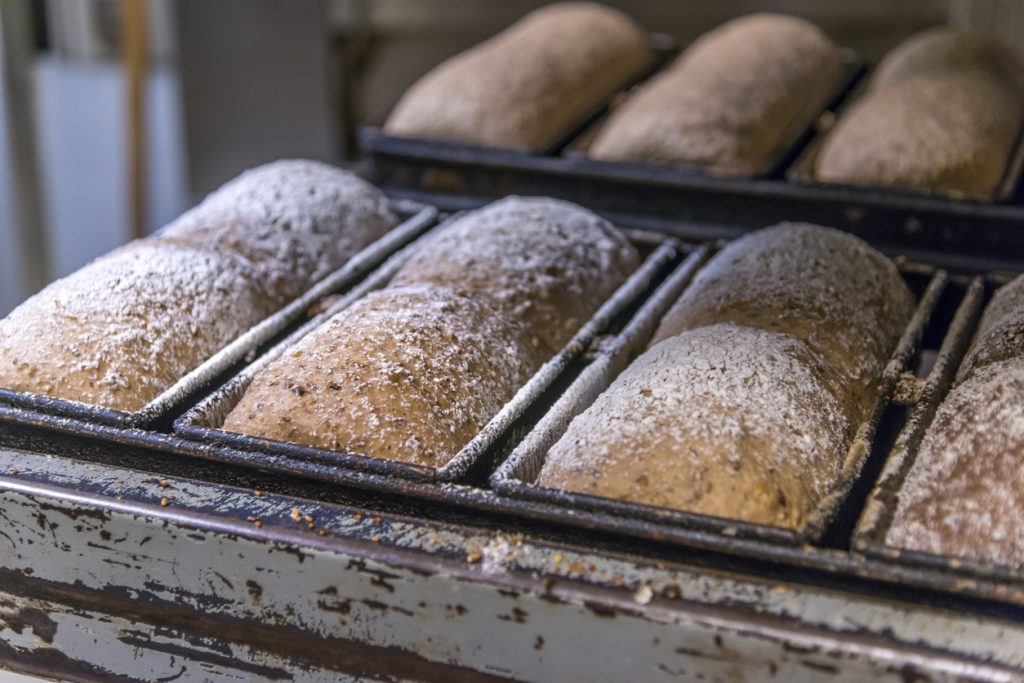 Our world is always full of fun stories. Here are some of the best.
Irony 101 – Bread van used to steal bread…
When the Miami-based kosher restaurant owner Zak Stern jumped into a bread van last week, all he expected was to make the usual round of deliveries. But a bank robber stole one of his 'Zak the Baker' vans packed full of fresh bread, and used it to rob a local bank.
The FBI said the robber entered the bank, fired a weapon at least twice, then demanded money. Luckily although the bank was full of customers, nobody was injured. The amount of cash stolen hasn't been disclosed, but it was apparently 'substantial'. The robber escaped in the same bread van, which was later found abandoned – and still filled with bread – in South Miami.
The Pope says no to gluten-free Eucharist bread
Roman Catholics use special Eucharist bread during Mass. Now Pope Francis has proclaimed that while the special bread can contain genetically modified organisms, it cannot be 100% gluten-free. On the other hand Cardinal Robert Sarah said the bread can be low-gluten, as long as there's enough protein in the wheat used to make the bread without having to add extra additives.
Apparently the new guidelines have been released because these days Eucharist bread is so widely available, including in supermarkets and online, and a measure of quality control is required. The bread must be unleavened – AKA without yeast – made purely from wheat, and made recently so there's no chance of it going off.
In a letter sent in June, Cardinal Sarah also reminded bishops that Eucharist bread ought to be baked by people who are 'distinguished by their integrity'. There are 1.2 billion Catholics in the world, so it's a really important announcement that affects a vast number of people.
Ex-Sony President of Worldwide Marketing becomes a baker
Baking really does make people happy. Bob Oswaks was involved in launching massive US shows like Seinfeld and Jeopardy, thanks to his job as a top executive with Sony Pictures Television. When he lost his high-flier role in 2011 he soon discovered that baking bread was the perfect career change.
Bob started making bread and pizza in a backyard wood-fired oven, and was immediately struck by the 'visceral pleasure' of working with his hands. Hooked, he took classes at the San Francisco Baking Institute, at the same time working hard to create a business plan revealing exactly why the Central Coast needed an artisan bread shop. In 2013 the chef and TV personality Giada De Laurentiis asked Bob to make bread for an event to host 800 people, including Prince William, and in 2014 his business plan sprang into reality with the opening of Bob's Well Bread Bakery in Los Alamos, a little town in the lovely Santa Ynez Valley, California.
He and his wife invested almost all their savings into the new venture, and the opening cost an eye-watering $1.2 million. Nowadays he's much happier wearing jeans and making bread than he ever was wearing a suit every day. And all this despite having to get up at 4am to get to his bakery by half four, to make his popular range of baguettes, bagels, scones, cookies and more.
Glastonbury's hero for 2017 – The Bread Raver
If you laughed yourself silly over the video of a 20 year old from Bath raving with a loaf of bread, you're not alone. True to form, this year's festival delivered an unexpected new hero in the shape of a brilliantly joyful raver, complete with obligatory bucket hat and sport shorts, getting stuck in good and proper, raving like there's no tomorrow, waving a loaf above his head, stopping now and again for a well-earned bite and giving away chunks of the loaf to his fellow ravers. The chap's name is Ben Hawker and he works in a chocolate shop by day, as well as making music in his spare time.
Ben fast became the latest Glasto legend and more than 200 festival attendees took selfies with him. The loaf came from a festival bakery, bought for £1, and Ben's original intention was to toast the bread on the flamethrowers at Arcadia. Having hung onto his loaf for five hours – no mean feat – by 11pm it was almost gone. When asked to confirm what kind of loaf it was, Ben's reply was, "I'm not 100 per cent sure, but I think it was sourdough."
Don't forget, if you're in foodservice and you'd like to taste-test some of our glorious breads, feel free to request a sample and our elves will deliver a boxful to your doorstep, no charge. In the meantime, we hope you enjoy the latest bread news from around the world. In the meantime, we'll see you next time…