Australia's Premium Bread Market Boom and More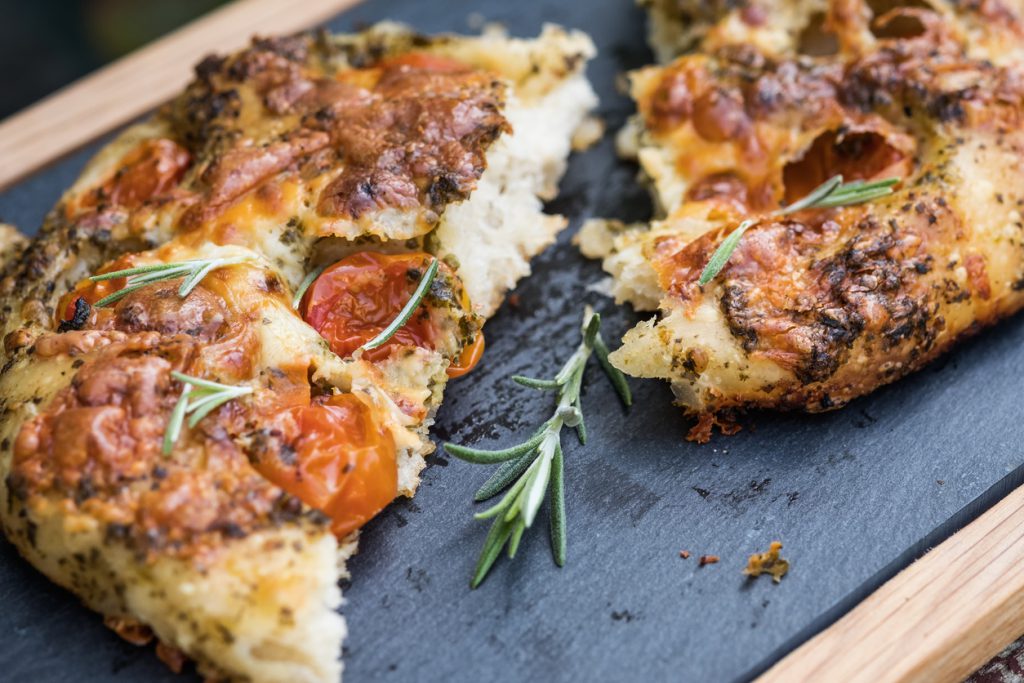 Mirroring the trend over here, 'real' bread continues to make it big time in Australia. Locals put a stop to a communal bread oven in a Glasgow park. Holidaymakers in Cornwall are being asked not to feed bread to the gulls. And Britain is set to import more wheat than it exports for the second year running. Here's the news.
Aussie 'real' bread trend continues to rise
One of Western Australia's oldest bakeries, the family run giant Mias, has just entered voluntary administration. At the same time the Aussie premium bread market is rocketing. Take the Perth baker Andrew Ritchie, who has been selling quality sourdough breads since 2011.
He's been selling at farmers markets and specialist grocers for years, but now he's opened a new café in Maylands, close to his bakery, to sell bread direct to the public. And he isn't alone. Mr Ritchie says it's a trend he's been following for a long time. As he commented to the Australian broadcaster ABC, "Everyone who's doing what we're doing has a retail outlet."
His café, called The Woodfired Baker, sells sourdough loaves baked in a restored oven dating back to the 1920s. Every batch takes 15 hours to make and the loaves cost $9 each. In Ritchie's experience there's been a big change in the last decade, with more people wanting to know where their bread's coming from, where the wheat's coming from, and more about the preparation and baking processes. Despite the steep price tag, business is booming.
Plans for a public bread oven in a Glasgow park cause ructions
When an art school graduate suggested installing a permanent communal bread oven in a park in Glasgow, all hell let loose. Some local residents were furious at Eleanora Jaroszynska's suggestion to place a permanent oven in Garnethill Park, despite the temporary oven she put in the park as part of her degree show proving a success. The issue? Apparently the oven takes up too much space for some locals, who think there's already a lack of open, grassed space in the park.
The idea is to create a welcoming communal space where local residents can bring their own dough to be baked. The original oven was made using recycled materials from the school's Mackintosh building, a place badly damaged by fire three years ago. The oven, originally temporary, had been very popular, so Eleanora teamed up with Friends of Garnethill Green Spaces to make it permanent, raising more than £500 in online crowdfunding. But an open meeting saw locals demand the project be stopped. The oven's construction is now delayed until September, when it'll be moved to a new location and made smaller.
Cornwall's seagulls suffering after being fed bread
We've talked about not feeding bread to ducks before. Now the message has been extended to seagulls. Down in Par, Cornwall, beach-goers are being warned not to feed the gulls – or any other birds – bread because it can cause a horrible disease called Angel Wing, a killer because it stops birds from flying.
Par Beach has seen numerous gulls with the condition in recent weeks, and one bird with the illness has been found dead. The RSPCA says the disease causes crooked, drooping wings, and is a result of poor nutrition. While it's quite common, they've never seen it in gulls before.
Poor nutrition, such as a high calorie diet like bread, stuff that's high in proteins but low in vitamins, is the main cause, but there might also be a genetic component. There's no cure, and the birds with it live a 'normal' life apart from being unable to fly. As you can imagine, it's a horrible, slow way to go.
What to feed garden birds and waterfowl? Small amounts of grain – wheat, corn or bird seed – plus fresh chopped greens like cabbage and spinach, are apparently perfect. Having said that, the RSPCA says it's best not to feed gulls at all.
UK set to import more wheat than it exports for a second year
We're the EU's third biggest wheat grower. Or we used to be – for the second year running we're on target to become a net importer. The 2016 harvest was a bad one, representing a three year low, and this year's crop is set to be equally poor. Less supply plus more demand meant we imported more wheat last year, with imports exceeding wheat exports for the fourth time in the past twenty years.
Apparently UK wheat consumption has risen after an ethanol plant making biofuel has been re-opened, using feed wheat to fuel its products. Supplies of feed grain are also down this year thanks to farmers choosing to plant more milling wheat, which is a more profitable crop because it's used to make bread.
Rupert Somerscales, a consultant at Offre and Demand Agricole UK, says the nation's wheat imports exceeded exports by about 200,000 tons for the season ending 30th June. Milling wheat accounted for 40% of the total area for 2017, more than any year in the past decade, and feed grain production dropped to 48%, the lowest since 2009.
Come back next month for more news and views from the wonderful world of bread. In the meantime enjoy the summer!