Artisan bakery treats – The magic of sweet breads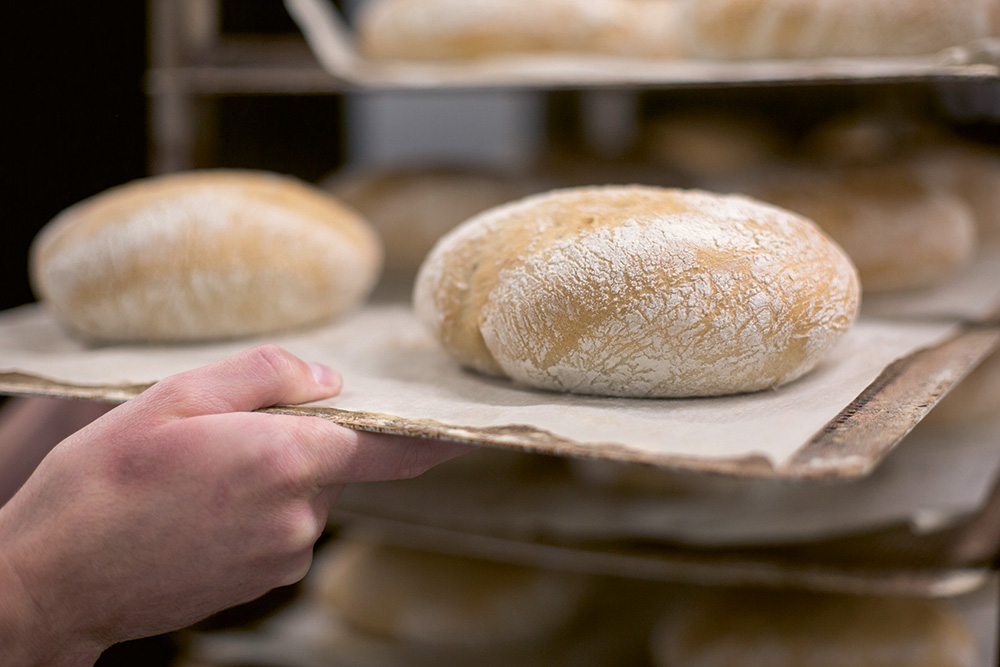 When the New York City baker Dominique Ansel invented the cronut in 2013 – a blend of doughnut and croissant – people went wild, and a host of other bakeries quickly followed suit. More recently, Costco released a cronut-inspired treat for UK consumers: the mini pink crodot, which has also been spotted in Japan. Over in the USA they're still waiting for the popular pink newcomer to arrive in the shops, and they're apparently green with envy.
Breads can be sweet as well as savoury, and we've created a collection of amazing sweet and fruited breads to delight our wholesale bakery customers. While McDonalds is about to phase out its McCafé bakery products – an apple fritter, blueberry muffin and cinnamon roll – in our world, sweet bakery is all the rage. Our range includes some beautiful newcomers along with classic favourites, all of which are flying off the shelves.
Rich and delicious, with a gorgeous texture, they're the perfect treat. And we've created a whole lot more than the classic brioche everyone loves so much. Take our unique Scioche®, a fresh new take on the scone. It's sweet and luscious, packed with fruit with a glazed top, and the flavour is wonderfully buttery. Toasted, it's epic.
Try our beautiful brioches
If brioche is your sweet bread of choice, we have plenty of exciting brioche options for you. Our traditional brioches contain loads of butter and free range eggs, and we also have plant-based alternatives that are just as tasty. They're also three times kinder to the environment, which is why so many of our artisan bakery products these days are plant based.
Fall truly, madly and deeply in love with our honey-rich huffins
Honey also plays a part in our sweet baked goods. Back in 2007, archaeologists in Israel found the oldest intact beehives dating back to 900 BC. In Turkey archaeologists found something even older at a Neolithic settlement: a 9000 year old pot of honey. No wonder so many cultures around the world have a traditional honey cake at the heart of their baking history.
Our light-textured huffins celebrate the magic of honey, perfect for breakfast and just as good for afternoon tea and dessert.  Choose from Chocolate and Coconut Huffins™ and Blueberry and Vanilla Huffins™, both unique to Speciality Breads.  
Keep your eyes open for 2024, when we'll be launching some fabulous new huffin flavours!
Fabulous sweet hot dog rolls, burger buns, and brioche loaves
Gourmet burgers and hot dogs are the name of the game thanks to our popular glazed, seeded and sliced brioche buns and glazed brioche hot dog rolls. We have classic brioche loaves for slicing elegantly thin or satisfyingly thick, and our special Guernsey Gache scores a big hit, a fruity regional bread hailing from the balmy Channel Isles. And we have some remarkable fruited tea cakes for you, both plant-based and traditional.
Wholesale Kent bread suppliers with a difference
Our sweet wholesale baked goods are more than delicious, more than creative, more than desirable. We bake happy breads. Our people stay with us for years and bring their families to work with us. And we think the love shows. If you'd like to try some of our bread varieties for yourself, click below. We don't charge a penny for samples, they're yours to enjoy.