Artisan baking, garlic bread crisps, ancient grain DNA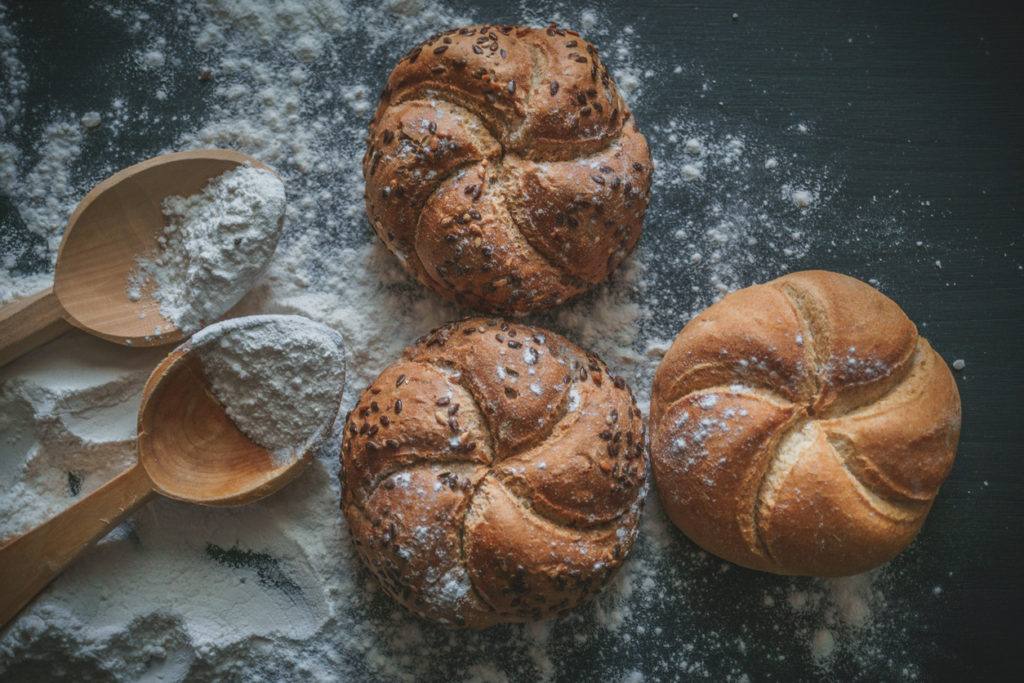 As the baker of more than 100 deliciously different artisan breads, many of which are plant-based, we have our finger firmly on the nation's foodie pulse. This time around we've gone story-hunting, in search of bread tales from around the globe. Here you go.
Asda online ordering goes old-school
In the olden days, when supermarkets first started taking online orders, it was chaos. You'd order a loaf and if it wasn't in stock they'd replace it with a tin of peas, a tube of toothpaste or a bag of apples. Now those thrilling days are back, as reported by Cornwall Live. When one woman received a halogen light bulb instead of the three loaves of bread she'd ordered from Asda, it must have felt like going back in time. We salute the supermarket's creativity.
Aldi garlic bread crisp triumph
Garlic bread crisps have arrived, and they're making an impact at Aldi. Described in Metro as 'pushing the boundaries of carbohydrate combinations', the crinkle-cut treats apparently have a smoky garlic finish.
Now Port Immingham can handle more grain
We use 100% British flour to make our breads, so it's good to see the grain export side of life getting a boost. There's a cool new grain handling system at Port of Immingham, which can be set up on any quay or surface, and they've also fitted new mobile harbour cranes. Because everything gets sanitised between deliveries, the new system is perfect for 'human consumption grains'. With the UK expecting a bumper grain harvest with a large domestic surplus for export, it's great timing.
The best thing since sliced bread?
English Heritage is selling a Georgian-inspired brown bread flavour ice cream at 13 of its attractions, calling it 'the best thing since sliced bread'. With a flavour described as 'caramel nuttiness', it sounds a lot nicer than some of the other ice cream recipes from the Georgian era. They include one ice cream made from chicken pate, curry powder, Worcester sauce, egg yolks, anchovies, gravy and gelatine. The resulting ice cream, called 'little devilled ices in cups', sounds dreadful.
Ancient grain's DNA sequenced in a bid to beat climate change
Scientists have sequenced the entire genome of einkorn wheat, the first crop domesticated and farmed by humans 12,000 years ago. Because the ancient grain hasn't been selectively bred, it still has plenty of useful properties and unlike bread wheat, both the wild and domesticated versions of einkorn still exist.
The genetic information will help pin down vital genetic traits like disease, drought and heat tolerance, all of which are proving a problem for modern bread wheat. Einkorn, being a model species, will also prove a useful reference for making other grains like rye, barley, and oats more climate change resilient.
Going to New Jersey? Visit the Bread Lady of Cape May
Enfin Farms in Lower Township, New Jersey, is where Elizabeth Degener sells her loaves, and they're so good she's acquired a nickname: The Bread Lady of Cape May. Apparently she bakes her tasty artisan bread in a wood-fired clay oven and it's so good it sells out within the hour. As one loyal customer said, "People are passionate because it's very difficult to find something artisanal and real. It's not corporate, it's not mass produced, it's genuine, it's delicious, and that's why I'm here."
If you'd like to sample some of our tasty wares for yourself, many of which are new to our range, we can do that for you. Our beautiful artisan breads are freshly baked in Kent, the Garden of England, before being sent out to delight discerning foodservice customers right across the UK. If you're in foodservice and want to give our wares a try, click the button below to order luscious free samples.