Bread Donations, World Cup Bread and Poland's Anti-Hate Crime Campaign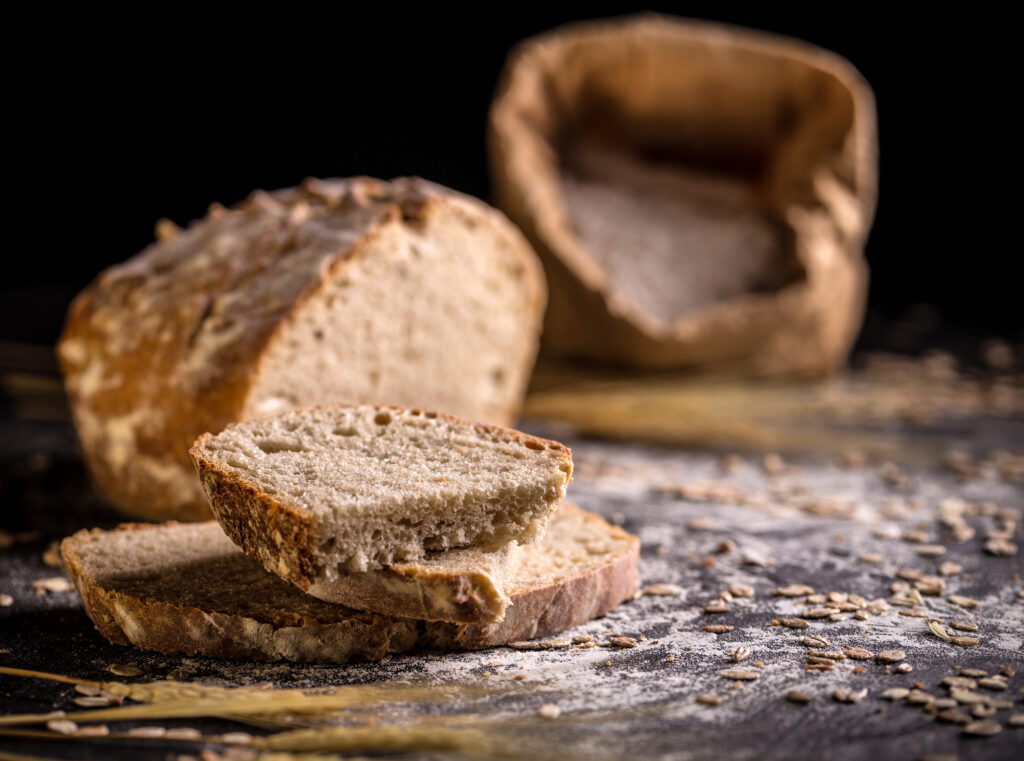 One of our supermarkets is doing the decent thing. Footballers are loving Russian karavai bread. Children find pretty-shaped bread more appealing than boring old loaves, and cricket bread has arrived in Japan. Here's the bread news.
Tesco Nottingham does the decent thing
Tesco is coming in for praise after providing Nottingham's city centre YMCA hostel with food donations more or less every week. They've been busy delivering trolleys full of 'a variety of breads' to the charity's hostel, which gives homeless people emergency housing support and advice. Good for them. It makes a lot more sense to give away food rather than throwing away hundreds of in-date loaves that can't be sold.
World cup bread brings players together
Cristiano Ronaldo loves Russian karavai, the traditional big, round loaf that symbolises the nation's famous hospitality. The Portuguese team was approached by a woman in national costume, accompanied by a popular Russian song, and invited them to try the bread. Ronaldo leapt in, having first seasoned his chunk of karavai with a pinch of salt.
Star-shaped bread could inspire kids to eat more fibre
Star-shaped bread is popular with children. In fact a new piece of research reveals how making bread into interesting shapes might even persuade children to eat more fibre. The study was presented at the 2018 European Congress on Obesity, held in Vienna. It compared children's responses to different types of whole-grain bread and found that star-shaped brown bread was a lot more attractive than ordinary brown loaves.
38 children aged 6-10 tried wholegrain bread in different shapes, colours and flavours. Eye-tracking technology analysed which breads the kids found the most appealing, as well as asking them how they felt about it, and the score was highest for star-shaped loaves. 75% of the children said the bread was good or very good, even though 53% of them said they didn't usually eat wholegrain bread.
Because children like child-oriented bread shapes, changing the shape of everyday healthy foods might persuade youngsters to eat more of them, and make better food choices. Next the researchers intend to collecting data from six EU countries to find out which textures children prefer.
Hate crime rise combatted with bread
Hate crimes are on the rise in Poland, but a YouTube video is apparently having an effect, fostering more tolerance. The project involves 'people from marginalized groups' baking and selling bread to customers at a popular bakery in Warsaw. The loaves feature a black ribbon plus a photo of the person who baked it and some basic information about them. The slogan says, "Does this bread taste the same as it would taste as if a Pole had baked it?"
The campaign is called Nasz Chleb Powszedni, Our Daily Bread, and it's designed to help five marginalized groups: gays, Jews, Muslims, refugees and black people. The three minute You Tube video encapsulates the campaign, created by Anna Bińczyk and Magdalena Korzyńska, who wanted to find something that would "connect people instead of dividing them."
The Polish Defence Minister claims xenophobia is rare in his country, but statistics disagree. Apparently the number of court cases featuring racist, xenophobic or homophobic crimes has been rising steadily since 2012, and hate speech and violence motivated by prejudice are becoming more common.
Tokushima residents test drive cricket bread
People in Tokushima, Japan, have been testing bread made from powdered crickets, the tasty insect heralded as our saviour in a potential world food crisis. Scientists at the city's university freeze-dried a number of large two-spotted crickets and made them into flour before preparing four types of bread, each containing differing amounts of cricket powder.
Crickets are high in protein, and bread made with cricket powder can also contain less sugar than ordinary bread. The crickets used are native to Japan and can be bred all year round. Staff at the university said the reaction to the bread was better than they'd expected, and the next step in the project is to try packing cricket bread in tins as emergency rations. They'll also be exploring more creative ways to eat the insect.
No insects… just delicious, fresh artisan breads
Our bread is insect-free. It's baked then flash frozen for the ultimate in freshness, and it tastes awesome. If you're in foodservice and fancy a free sample, we'll send a generously stacked box of breads to you. Just ask.