Genetics are weird – You are not that different from yeast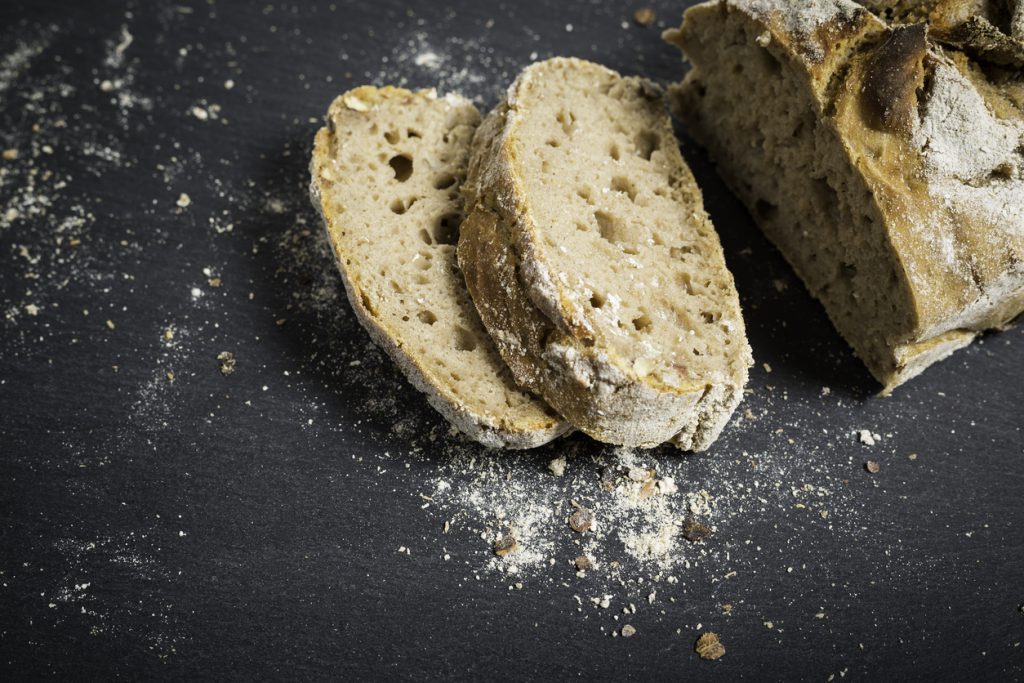 We hope the weather this week is as glorious where you are as it is where we are. No wonder everyone's smiling in the streets. We've had such a horrible, long, wet and cold winter. Now spring has sprung, we're on the brink of summertime, and everyone's making plans for alfresco entertainment. Lovely.
If you're in foodservice and want to treat your clients to the finest artisan breads, flash-frozen for supreme freshness, get in touch and we'll send you a free sample of beautiful breads. In the meantime, here's the news.
How the human genome is genetically similar to baker's yeast
Scientists have sped up the genetic evolution of baker's yeast, Latin name Saccharomyces cerevisiae. They've done it to help them create a synthetic yeast that can be changed on request. This makes the yeast really attractive to players in the industrial biotechnology sector, since it could prove vital in mass-producing innovative medicines for malaria and TB.
Patrick Cai, professor at the Manchester Institute of Biotechnology, led the research, collaborating with Junbiao Dai, a professor at China's Shenzhen Institute of Advanced Technology. The new tech lets researchers customise brand new strains of yeast to combine into new genome combinations not found naturally.
Weirdly, yeast is gentically very similar to humans. Which also means that the new method of changing the yeast genome from the bottom up should also reveal more about our own genetic background, and help us understand more about human life.
Dedicated Japanese couple revives traditional German breads
Munich is in the news this week thanks to a Japanese couple from Nagoya. They've fast become local heroes thanks to their dedication to baking traditional German breads, a dying art. Hinako and Michitoshi Obori are responsible for a huge range of beautiful wholegrain sourdough breads, and according to one customer they do it all "to perfection." Better still, unlike some they don't charge the earth for their wonderful Dinkelmischbrot, Roggenbrot, Saatenbrot, Ganzkornbrot, and Kraftballastbrot.
Japan is famous for revering and practising ancient arts. Hinako ad Michitoshi have done exactly that, bringing ancient breads back to life in a country whose artisan bread scene has a long way to go. The couple won a national Great Taste award in 2017 but, like most of their compatriots, were far too modest to pose for photographs.
South Africa prefers maize porridge to bread
The news from Johannesburg? Apparently, according to the South African Chamber of Baking, there has been a sharp fall in bread consumption in the country. And it's all down to this year's excellent maize harvest, which has made porridge cheaper.
The Pietermaritzburg Agency for Community Social Action said more people moved to eating bread when drought pushed the maize price up. Now the good harvest means the people can go back to eating their favourite staple, maize porridge.
Amazing Aussie bread made with indigenous seeds
A catering firm in Australia's Northern Territory is making bread using two native ingredients. The ingredients are being harvested by the indigenous community, namely kakadu plum from the Top End and a wattle seed from the country's barren central desert. And the breads are being made by Karen Sheldon Catering, which has been working closely with the University of Queensland to create the 'ultra-healthy' loaves, which also last longer than average in the freezer.
The wattle seed contains an unusually rich mineral profile compared to ordinary white bread, being extra-high in fibre and containing two and a half times the iron, six times the amount of potassium and four and a half times more zinc. Karen Sheldon Catering is already sending 400 rolls a week to the Qantas lounge at Darwin airport, and they have big ambitions for expansion.