German bread waste, Pret has a hard time, breakfast in a loaf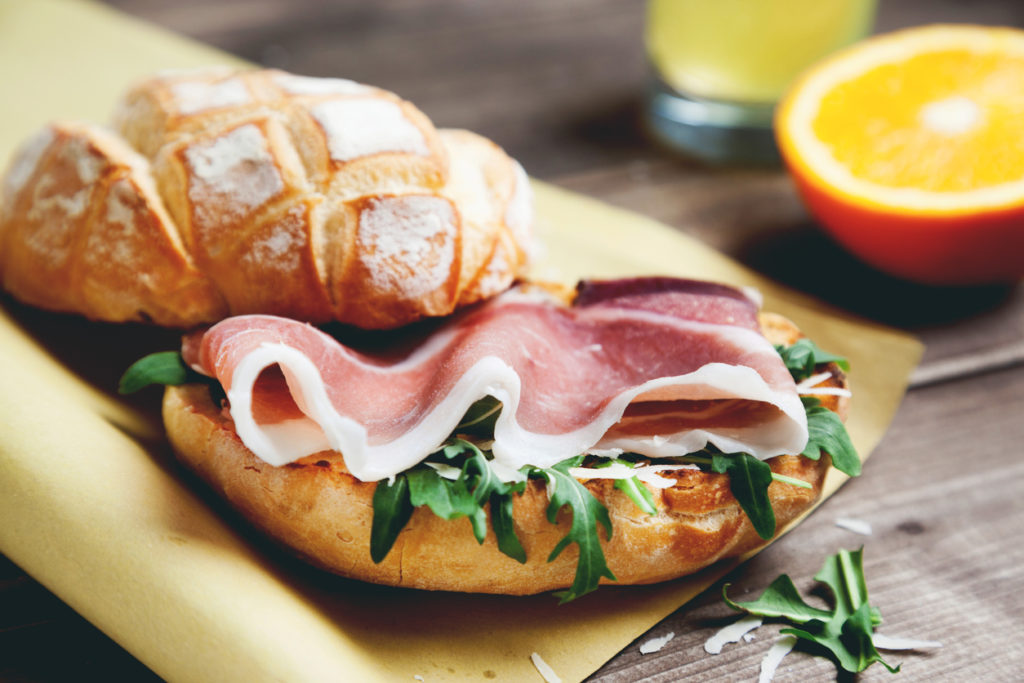 There's never a dull day in our sector. This time we've rounded up a gang of stories about bread to entertain and amuse you. As ever, if you'd like to sample our brilliant breads for yourself we'll gladly sent a boxful to your doorstep, no charge. In the meantime, here's the news.
Ankara's second International Bread Festival
The smell of freshly baked bread is about to draw huge crowds for the 2nd International Bread Festival in Ankara, Turkey, which takes place from 12th and 14th October.
Anatolia is famed far and wide for its long tradition of bread-making, and the festival will hone in on the ancient bread cultures and innovative uses for wheat that make the region famous. The show will include plenty of opportunities for bread tasting, and there will also be a host of different bread baking techniques on display plus workshops and panel sessions with experts.
This time around local breads come under the spotlight, and the aim is to ultimately transform some of them into popular international brands. Turkish bakers will be joined by their counterparts from a huge variety of bread-loving nations including Bosnia-Herzegovina, Italy, Morocco, Germany, Argentina, Iraq, Venezuela and Thailand.
Does Pret need to be more transparent?
Some people are calling for the buttie chain Pret to become more transparent about their 'freshly prepared' bread, which apparently comes from 'factories in France'. It's the latest in a drive to persuade brands to drop terms like 'freshly baked', 'baked in store' and 'oven fresh', which can sometimes be misleading.
Pret A Manger actually buys its baguettes from Bridor, whose factory is in Rennes, France. The bread they make has a shelf life of as long as a year, and the partially-baked products are fully baked in-store by Pret. We actually think frozen bread is a good thing, an excellent way to help reduce food waste, and we have to admit the French, who are bread lovers extraordinaire, make exceptional breads.
Welsh burger van creates a gut-buster breakfast for two inside a loaf
As reported by Metro, one very special burger van business in Wales is causing a stir with their giant fried breakfast stashed cleverly inside a hollowed-out loaf. The van is called Rolling Rolls and their innovative morning meal consists of four sausages, four rashers of bacon, four eggs, four hash browns plus a load of baked beans. And it all happened thanks to a challenge made by a customer.
The big fried breakfast loaf has proved a massive success so far. It costs a tenner a go and is designed for two. Pay a couple of extra quid and the van owner Michelle Preston will throw in a two slabs of black pudding as well. The only problem locals are having seems to be finishing the monster meal, a challenge they're making the most of. In fact most of the monster loaf breakfasts are eaten by just one (presumably extremely hungry) person.
We're not the only bread-wasting nation
If you thought we were the only country that threw away masses of bread every year, think again. As reported in The Local,  Germans actually waste an eye-watering 1.7 million tons of bread a year, despite being serious bread-lovers with over 3,200 different types of bread baked by 11,000 bakeries.
90% of Germans eat bread at least once a day. Households are the worst throw-away sinners, closely followed by bakers and retailers. But there's also an issue with over-production. It looks like some shops regularly discard a fifth of all the products they bake, losing as much as 19% on their produce. Some is sent back as returned stock, some is made into animal feed, some is sold at a reduced price and some is used to make breadcrumbs. The rest is thrown out.
The news was presented by the environmental foundation WWF in Berlin, which at the same time urged people and politicians to stop the waste. It's particularly important to take food stocks seriously since harvests were so badly affected by this year's heatwave, producing as much as 26% less than usual. This is clearly no time to be wasting food.
The total loss adds up to a wasted harvest of almost 400,000 hectares of farmland, and emits 2.46 million tons of greenhouse gases a year unnecessarily. As one expert said, "Extreme weather conditions will increase as the earth heats up. In the future, we should and can no longer simply afford to take up this amount of farmland in order to throw the grain grown on it into the garbage as bread, croissants or tartlets."