Bread lorry haven, Panera's 'Food Interrupted', folic acid in UK flour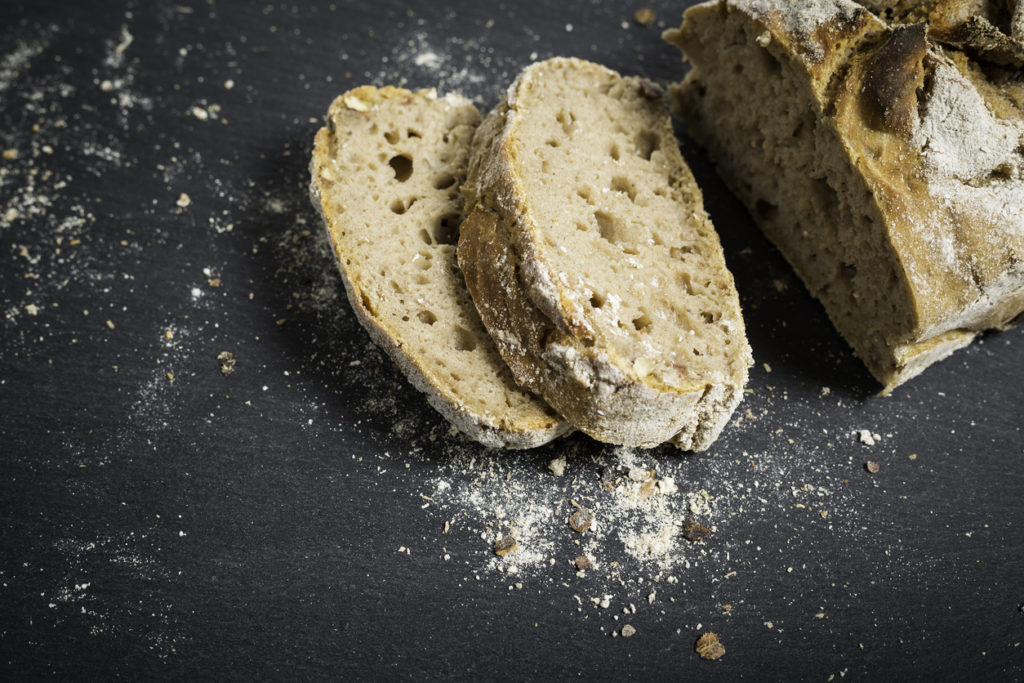 One happy couple has transformed an old Hovis lorry into a luxurious home-on-wheels. USA brand Panera is changing in line with demands for more transparency. British kids make bread from scratch. And it looks like Folic acid might eventually be added to British flour. Here's the news.
A Hovis lorry makes the perfect posh mobile home
Britain's property prices are crazy. So it's interesting to see one snowboarding-mad couple creating an awe-inspiring mobile home from an old Hovis lorry. Martin Hill and Iona Stewart spent £20,000 to transform the truck, which they had been using to travel around Europe together. They spend every winter snowboarding in the French Alps, and their upgraded lorry is proving a lot cheaper than renting an apartment. In fact it's so cosy that they've decided to use it as their full-time home.
The transformation took four months and turned a tatty old vehicle into a beautiful, stylish space containing every mod con. They  did all the work themselves. The lorry, with its generous 28 foot box, cost them £2,600 on Ebay and contains a well equipped kitchen, varnished wood work surface, sofa, wood burning stove, double bed and fully fitted wardrobe.
Panera launches 'Food Interrupted' to improve transparency
Consumers are demanding better food transparency, and the US foodservice giant Panera Bread Company has taken note. They've just launched their Food Interrupted initiative, a digital platform designed to 'engage and educate' people about food. You'll find it on Facebook Watch.
The six episode series reveals leaders in the food world meeting 'heroes' of the American food system. Grains Interrupted, for example, stars the respected chef Marcus Samuelsson, and Jon Hammond from a company called Weiser Family Farms. Together they examine the future role of ancient grains in food.
The initiative makes Panera the first US restaurant brand to reveal the whole grain content of its breads to the public. The United States Department of Agriculture says whole grains should make up at least half of the grains Americans eat every day. At the same time fewer than half of America's top restaurant brands offer anything remotely whole grain-like, even though they use misleading terms like multigrain, nine grain, and even 'made with whole grains'.
Devizes school kids make bread from scratch
It's lovely to hear about the children at Holy Trinity Primary in Great Cheverell, Devizes, who have taken the term 'hands on' to a new level with their baking activities. The children planted their own wheat on the school field, which they grew then harvested. They threshed the grains, winnowed them to remove the chaff, then ground their own wheat and baked it into bread. The Devizes Museum lent the school a 2000 year old quern stone to grind the grains, and it sounds as though the children genuinely loved discovering the journey between field and plate for themselves. The young foodservice heroes of the future, perhaps!
The government might add Folic acid to all UK flour
Folic acid… the UK government has been keen to add it to British flour for quite some time, since 2007, and now it looks like it might eventually happen.
Folic acid fortification is a simple public health intervention that should save hundreds of babies every year from severe medical conditions. It's vital for pregnant women. Without it, babies are at risk of developing spina bifida. With it, the risk of spina bifida is reduced by around 70%. If you're not pregnant folic acid does you no harm unless you eat truly extraordinary amounts of the stuff, and it doesn't affect the flavour of baked goods one bit.
It matters because Britain has one of Europe's highest rates of neural tube defects, with around 1,000 women affected every year. Many affected pregnancies end in termination, and that's heartbreaking. It also matters because it's essential to get enough folic acid really early in a pregnancy, during the first few weeks after conception, otherwise it it doesn't always do what it's supposed to do. If you're pregnant and unaware of the fact, it's all too easy to miss out on the folic acid you need in those vital early days.
We'll see you next time. In the meantime if you'd like to sample a test-batch of our stunningly tasty breads, let us know and we'll send a box to your doorstep absolutely free, no strings attached. Yum!