100% nut-free breads plus Vegan Society registration? Deal!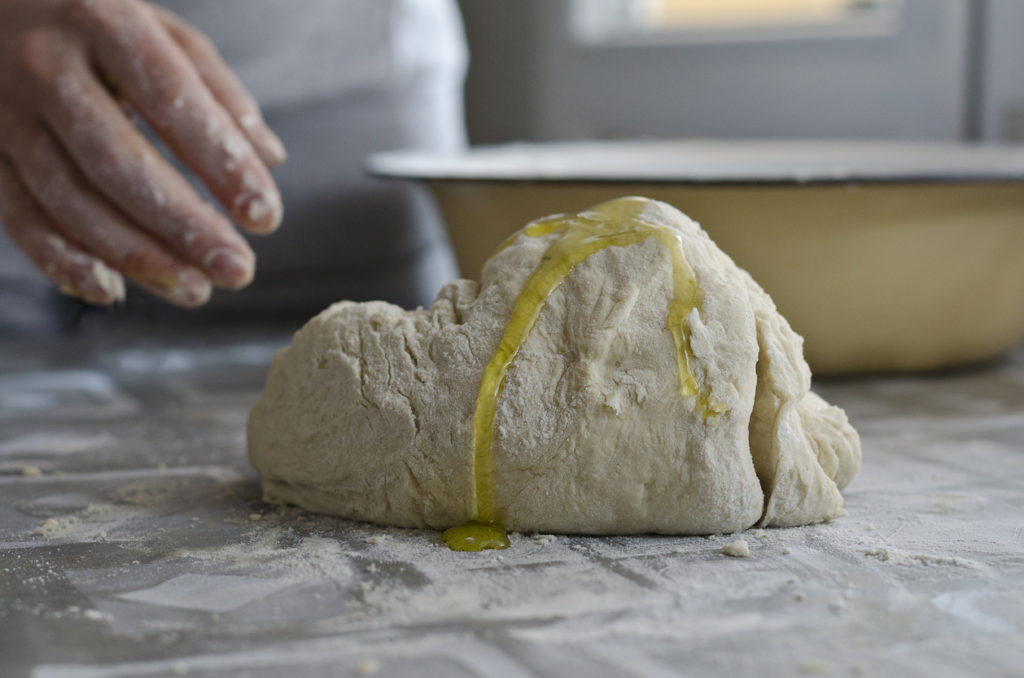 "The number of people adopting a plant-based diet has increased considerably over the last few years and all caterers are looking for ways to enhance the range they provide. Reasons behind the choice to become vegan are varied but whatever the rationale, people like to know everything about the food they eat." – Simon Cannell, MD, Speciality Breads.
In 2006 there were an estimated 150,000 vegans in Britain. The latest research by the Vegan Society, dating to 2016, says there were about 540,000 vegans back then. Given that Veganism has become so very popular through 2017 and 2018, a monster of a trend, there are probably a lot more than that today. The Vegan Society says it has clocked up to at least 600,000 for 2018, an impressive 1.16% of the nation's population. But it could easily be a great deal more.
It looks like veganism is only going to grow in future, as more people change their diets radically in an effort to help slow climate change and improve their health. The UK plant-based food market is currently worth a whopping £443 million. 1 in 3 of us buy plant-based 'alternative milk' regularly. All this makes the vegan market one we don't want to ignore. As a player in foodservice, you probably don't either. And that's why we've been so busy working with The Vegan Society to register more than sixty of our luscious breads.
As you can imagine it has been a massive project, involving the careful auditing every single ingredient and the examination of every single supplier. At the same time we've been working hard to renew our nut-free status, and will be 100% nut free – guaranteed – from 1st January 2019. Which means a whole lot of reassurance for our customers, and for your customers too.
The Speciality Breads Vegan Society Registered range
To meet a fast-growing demand for plant-based foods across the foodservice industry and beyond, sixty of our vegan, freshly frozen artisan breads have been successfully registered with the highly respected Vegan Society trademark. The new range includes tasty ciabattas and focaccias, beautiful baguettes and piquant sourdough, plus the Eden Burger Bun, an exciting new product.
According to George Gill, the Vegan Society's CEO, we have "fully embraced the need to clearly demonstrate the true provenance and integrity of every ingredient." And that's an accolade we truly appreciate, having worked very hard to make it so.
As suppliers to the foodservice industry we're chuffed to bits that so many of our products can be officially marked vegan, sent on their merry way to restaurants, pubs, cafes and canteens right across the country. And the fact they're vegan doesn't affect the marvellous flavour one bit. They're all totally and utterly delicious premium products with absolutely no compromise on quality.
Introducing the Eden Burger Bun
The Eden Burger Bun is a celebration in itself, created to help mark our new Vegan, nut-free status. It's a brand new bake that cleverly blends in a small amount of potato, which delivers a gorgeous, soft, flavoursome crumb texture under the awesomely rich, golden soft top crust. This bun won't go soggy when you add relish or sauce, and it's the perfect accompaniment for today's hyper-trendy beetroot, jack fruit, chick pea and other vegan and veggie burgers.
Test drive, anyone?
You could take us at our word and just make an order. Or taste our nut-free vegan breads for yourself first, thanks to a free sample box of goodies delivered direct to your door. Just get in touch.
Festive greetings to our lovely customers
All that remains for us to do is say thank you, a bit thank you, to all our lovely customers. We wish you a splendid festive break and a profitable, happy 2019.