Italian Easter Bread, Kim Jong Un, Pueblo Bread and Zimbabwe's woes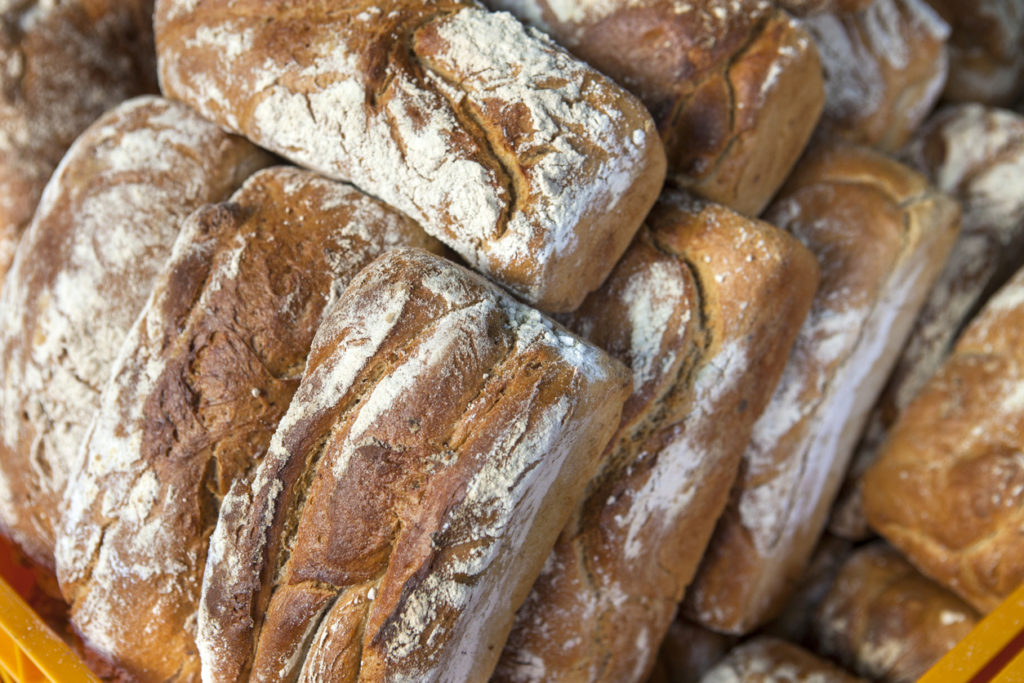 It has been all go in our sector recently. British retailers are apparently really keen to source farm assured, traceable and sustainable breads. Bread was used in a ceremonial political way when Kim Jong Un visited Putin. Italian Easter Bread has delighted millions over the recent holidays. And we take a look at New Mexico's amazing Pueblo bread. Here's the news.
UK retailers super-keen on 'farm assurance, traceability and sustainability'
According to the Farmer's Guardian, UK retailers are keener than ever to buy breads that come with farm assurance, traceability and sustainability, all of which are becoming 'increasingly important in the wheat supply chain'. As Eva Wheeler from Allied Bakeries said, "Our retail customers are very interested in real sustainability stories that can capture consumer imaginations." It's something we've been doing for years at Speciality Breads, so if you want to treat your foodservice end-customers to the best artisan breads around, all with the coveted Red Tractor mark, walk this way.
Kim Jong Un's traditional gifts of bread, salt and flowers
When the young North Korean leader Kim Jong Un entered Russia on a mission to meet Vladimir Putin, he was honoured with traditional gifts, namely bread, salt and flowers. Apparently they went down very well. He was on the way to meet Putin in the Russian Pacific port of Vladivostok, their first meeting in person, following talks between Kim and Trump.
About traditional Easter breads
Pane di Pasqua is a special braided Italian bread made for Easter, baked with a whole egg in the middle. Sometimes the eggs are dyed, sometimes they're left natural. But Italy isn't the only nation offering special symbolic breads for the Easter holidays.
Babka, from Ukraine and Poland, is made with eggs, butter and raisins. Paasbrood, the Dutch alternative, contains almonds ground into a sweet paste, delivering a unique flavour. Greek Easter Bread is called Tsoureki and features eggs around the braided crown. Portugal offers Pao Doce, a fragrant saffron bread eaten at Easter, and our hot cross buns here in the UK are dotted with dried fruit and dusted with icing sugar.
Delving deep into wonderful Pueblo Bread
Baked in traditional adobe ovens, pueblo bread is a staple of the American South West Pueblo people. There are 19 different tribes spread across New Mexico, and each has their own style of pueblo bread. Some look like enormous, fat flowers, others are simple oblong slabs, and the famously knobbly loaves from the Laguna Pueblos are called 'elephant toes'. The ingredients, however, are the same. Wheat flour, butter or lard, water, and a pinch of salt are kneaded together and left overnight to rise before being baked in an outdoor clay oven.
Before the Europeans arrived the ancient tribes used flour made from corn, nuts, or beans rather than wheat, which the invading Spanish brought with them. The Moors originally brought their 'horno' oven design from North Africa to Spain, and the Spaniards later brought the oven design with them to the US.
Pueblo bakers still exist, but they're becoming increasingly rare. Horno fires are lit with fragrant cedar wood, which burns slowly and smells lovely, and the loaves come out perfectly crisp thanks to the bakers' skill. When they pop out, fresh from the oven, the breads are warm and spongy, the ideal accompaniment to a bowl of chilli or bean stew.
In Zimbabwe bread is now a 'luxury'
We've been reporting about Zimbabwe's economic crisis for a while, from a baker's perspective. Now the crisis has become acute, with bread a 'luxury' and the price of a simple loaf now 3.50 RTGS, up from 1.80 RTGS just a few days ago.
Do we provide free artisan bread samples? Yes we do!
You don't know how gorgeous our artisan breads are until you've tried them for yourself. Why not fill your boots for free? Get in touch and we'll send you a box of samples, no charge and no strings attached.