Bread dumping, crusty surprises, young bakers and more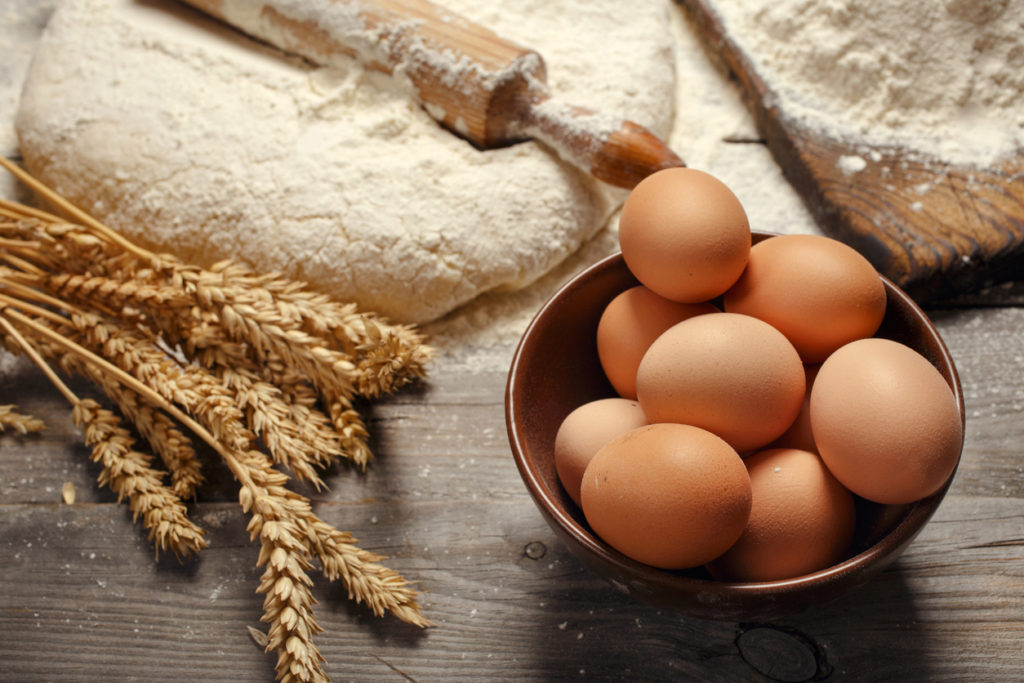 It's not so good to see perfectly good bread being dumped. It's not much fun unwrapping a loaf only to find it's 100% crust. But the Koreans are chuffed to bits with their bug bread. It's fantastic to see one youngster baking bread, clearly obsessed with the sheer beauty and mystery of the baking process as well as the end product itself. And would you spend £210 on a toaster that only toasts one slice at a time? Here's the news.
M&S' naughty Worthing bread dump
As reported by the Evening Argus, M&S in Worthing have had their knuckles rapped for wasting perfectly good bread. It's good to see the public on the case, with a number of shoppers 'outraged' to see dozens of unsold loaves chucked in a wheelie bin instead of being distributed in the usual way to staff and homeless people.
It matters because there's a great tradition of people going to M&S late in the day to pick up all manner of tasty reduced bargains. Apparently one customer actually asked about the bread and was told it was being dumped. An M&S spokesman said they've put in place new tech in an effort to halve food waste by 2025, minimising 'end of day' reductions, and apologised that the proper approach wasn't taken.
A mysterious crusty surprises causes consternation
Imagine your surprise. You buy a loaf of bread but when you open the pack – voila – instead of a nicely sliced loaf you discover a load of crusts. Great if you're a crust-lover, but not exactly what you expect. At the risk of over-punning, one baffled crustomer (sorry!) did exactly that. Kingsmill is investigating the mystery of the crusty treat, and have sent the customer, Mrs Ganji, a conventional loaf.
South Korea joins the bug bread craze
These days most of us know that insects are an excellent, cheap and convenient source of protein. Regular Bug Bread has seen a mixed reaction across the world – some love it, some hate it, some can't even bear the thought. And that's why the South Koreans have made an effort to cut down on the potential squeamishness. Researchers at South Korea's Chungcheongbuk-do Agricultural Research and Extension Service have created a tasty fermented bread made from crickets, in an effort to convince people who can't bring themselves to eat anything that looks like it's made from insects.
15 year old Kitty Tait's extraordinary talent
According to iNews, young baker Kitty Tait has only been making bread for a few months, but her talent and dedication are impressively obvious. The Orange Bakery, her own venture, opens soon in Watlington, Oxfordshire, in response to popular demand after her January pop-up generated queues and sold out in less than half an hour. In April a Kickstarter campaign raised more than double the five grand target and the rest – as they say – is history.
Why does Kitty love to bake? In her words, "The feeling of a live creature under your fingertips; breathing, growing, changing. I've never really thought of creating bread as baking, more that I was taking part in some extraordinary magic." We really couldn't say it any better ourselves. There really is something magical and strange about the chemistry, the living starter itself, the way it rises and expands, the remarkable smells you get while it bakes. Well done Kitty, people like you are the future of great British bread.
Totally expensive toast
As reported by Bloomberg, the world of toasters has gone high tech in Japan, a nation curiously obsessive about toast in all its many forms. The latest high tech wonder to delight the population is a toaster designed for making just one, utterly perfect slice of toast, from Mitsubishi Electric Corp. and a snip at £210. The Japanese shouldn't find it too expensive, mind you, since they're already happy paying £180 for the Balmuda toaster, a popular choice.
Try artisan bread for free
Artisan breads stacked with flavour, each with its own unique punch. That's what we do. Get free samples and see for yourself – contact us for a generous boxful.