Duck mayhem, World Bread Awards, Britain's Baking Boom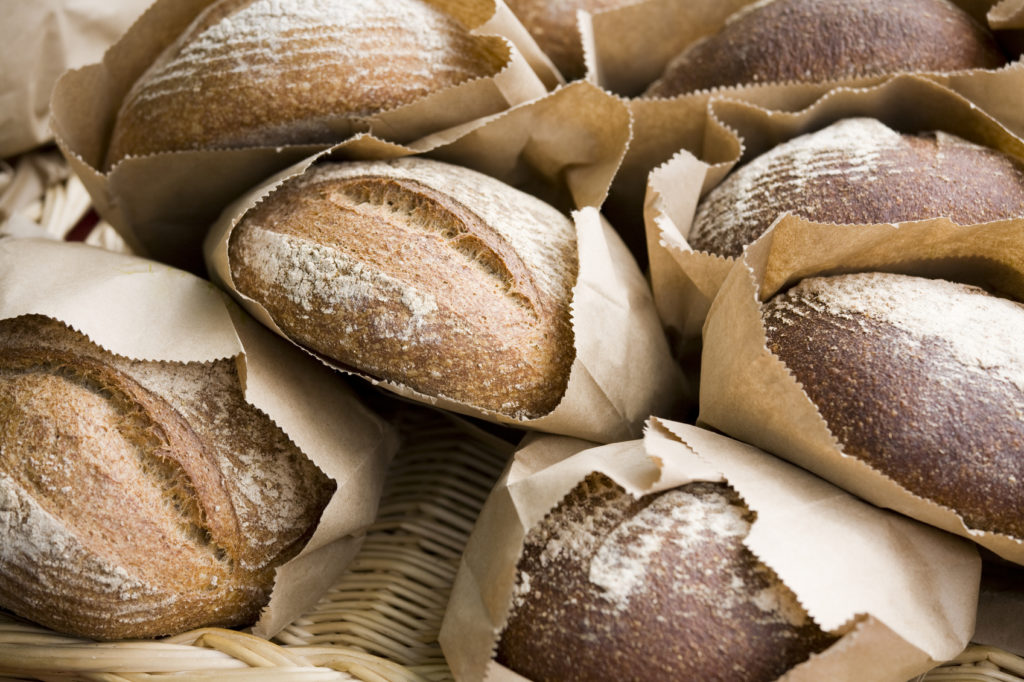 Brexit continues, Zimbabwe's bread crisis gets worse, sometimes it feels like the world is going mad… but we keep on baking superlative artisan breads to delight the nation, regardless of what's going on out there. You can rely on us to delight your foodservice customers every time. Here's the news.
Really don't feed bread to the ducks
Following a number of reports about posters in Nottinghamshire encouraging people to feed bread to allegedly 'starving' ducks, geese and swans, wildlife experts have had to make the facts crystal clear once again. Ignore what anyone else says. Do not feed bread to ducks, geese or swans…. ever. It's bad for them, and that's a fact. If the birds are hungry, feed them food that's good for their health and well-being: cracked corn, wheat, barley, oats, plain white or brown rice, either cooked or uncooked, peas, and any kind of bird seed.
Sussex and Derbyshire score high in 2019's Tiptree World Bread Awards
A baker from Matlock impressed judges at the recent Tiptree World Bread Awards. Hundreds of loaves were sent in from right around Britain, delivered by courier, taxi and in person on the big morning. The Awards were launched in January 2013, designed to celebrate the very best of British bread baking, and the glittering stars of the bread world met at St John's Church, Hyde Park, London for the ceremony, hosted by Master Baker Stephen Hallam, the MD of Dickinson and Morris and the Chair of the judges.
A tasty Citrus and Chocolate Brioche made by Miyo Aoetsu of Kuma-San Bakehouse in Matlock, who originally comes from Japan, was named runner up in the Speciality Sweet category. It was the first time Miyo had entered the competition and she has just set up her own micro bakery, so she was thrilled to do so well.
Sussex Seeded, made by Linda Kianfar from Foodhaven in Newhaven, won the Speciality Savoury category and a lovely Sussex Plum Loaf, also made by Linda, was awarded runner up in the fruit category. Annabelle Akdeniz of Belle & Wilde at Sheffield Park, was runner up in the gluten free category thanks to their Super Seedy Loaf.
What's the best bread knife?
Some people use any old knife to slice their loaf, and that's fine. Others invest in a super-duper posh bread knife, specially crafted for the purpose. If you're in the latter group you'll probably enjoy this article from The Independent revealing their take on the top 10 best bread knives. Choose the best and prepare to shell out forty eight of your finest British quids – for that price it had better be a jolly good bread knife!
Britain's home baking boom
The 2019 Great British Bake Off contest has attracted more viewers than ever, a whopping 9.4 million of us were glued to the first episode. Partly thanks to our national obsession with the Bake-Off, a TV programme that comes with a surprisingly big feel-good factor even for non-bakers, the independent bakery scene is booming. According to Simply Business, https://www.simplybusiness.co.uk/knowledge/articles/2019/09/great-british-bake-off-uk-independent-bakeries-rise/ 'the number of independent bakeries, cake makers and tea and cake shops has been consistently rising year-on-year'.
Simply Business used an innovative method to find out how many new bakeries were popping up across the nation. They analysed relevant insurance policies to find a 48% increase in such policies since 2016 for independent bakeries, cake makers, and tea and cake shops. Analysing over 6,400 insurance policies taken out over a three-year period they discovered that 2018 saw 2,827 policies taken out, a 48% increase compared to the 1,467 taken out in 2016. The UK saw a 25% increase in independent bakeries between 2017-2018 and it looks like most independently owned bakeries seem to pop up in the North West of England.
Zimbabwe sees a 60% bread price hike overnight
The Zimbabwe bread crisis rumbles on. 17th October saw the price of bread rocket by 60% overnight due to escalating production costs, according to the National Bakers' Association. Bread price inflation has now reached tripe digits with the price of fuel and electricity plus endless rolling power cuts forcing bakeries to use expensive-to-run diesel generators. Buy a loaf in Zimbabwe today and it'll cost you upwards of 15 Zimbabwe dollars. Making things worse, an acute shortage of US dollars means essential wheat is not being imported. It looks like the hyperinflation that was kicked off by Robert Mugabe in 2009 and wiped out the economy is still having a dire effect.
Join the great bread revolution
The people are revolting. Increasing numbers of the great British public are demanding proper bread, great bread, bread that tastes like bread ought to. And that's exactly what we bake. Treat your valuable foodservice clients to some of the best bread in Britain, freshly-frozen straight from the oven for their delectation. They're worth it.