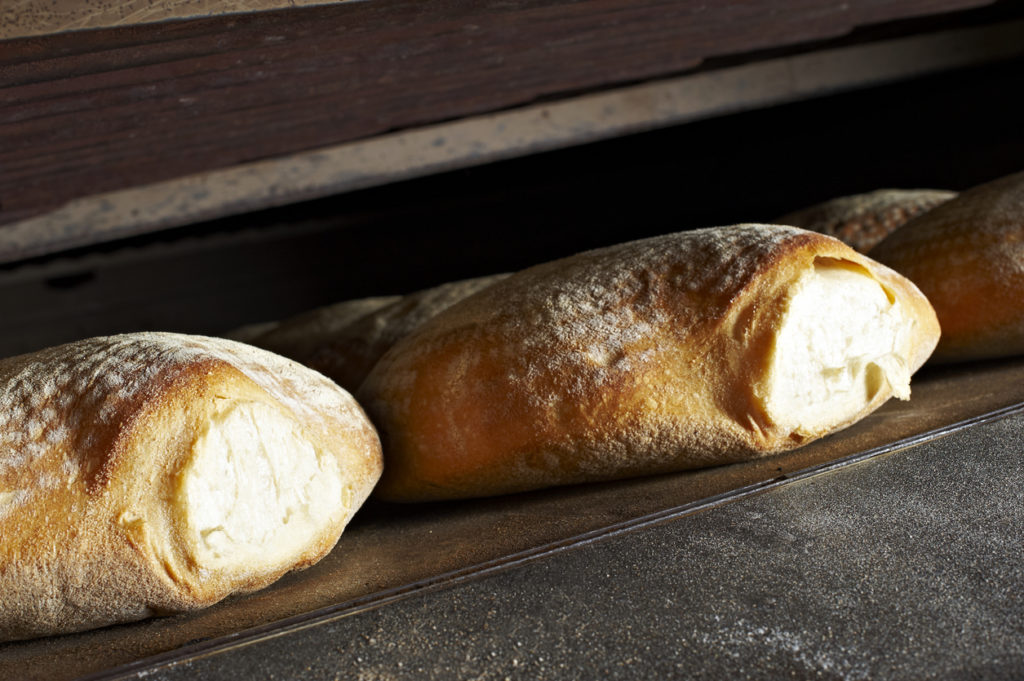 Sesame seeds, Latin name Sesamum indicum, are the edible seeds the Sesamum plant, which grows naturally in India and Africa. Sesame is the world's oldest oilseed crop, grown by humans for more than 3500 years. So far, so good. But the problem with sesame is it's a powerful allergen, and according to the NHS more of us are becoming allergic to it. As they say:
Sesame seed allergy is often associated with additional food allergies such as peanut allergy. It is less commonly associated with other seed allergies; such as mustard, poppy and sunflower seed. Most reactions are mild, but occasionally severe reactions do occur. Even when previous reactions were mild or moderate, future reactions may be severe, and in some individuals provoked by only a tiny amount. Therefore all those affected should try to avoid sesame completely.
All our breads are Red Tractor certified, with 100% British wheat. We removed nuts from the equation in 2018. Now we're also going sesame free at both of our bakeries. We've already kicked the process off and we're expecting to have everything confirmed and certified by the first day of baking in the new year, 2020.
Actively embracing the removal of allergens
As Simon Cannell, our Managing Director, says, "The hospitality industry has actively embraced the need to control the handling of allergens. We go one step further and remove allergens, wherever possible. Last year we withdrew nuts from our business and now, following consultations with our customers, we're going to remove sesame seeds as well. Caterers throughout the land need to have complete trust in their suppliers so we're pleased to be able to give customers the reassurance that our breads, frozen doughs and sweet bakes are free from nuts and sesame."
Being an independent specialist bakery, we enjoy working closely with our customers to help them stay ahead of trends and remain innovative. It's also important to be able to respond fast to changes in tastes and trends. "As an independent business we are able to move quickly. Our Development Team works with many of the major brands to create bespoke breads. We are experts in bread pairings and enjoy working with caterers on menu development. However, we remain artisan bakers by trade so our first duty is to the quality of our traditional breads – we only use 100% British wheat flour and our rapeseed oil is 100% British as well."
In 2018 we collaborated with The Vegan Society to register more than sixty of our delicious breads and frozen doughs, and we're thrilled to be able to display their coveted trademark on our products.
If you'd like to know more about our products you'll find the details here on our website, and if you'd like to test them for flavour, we'll be delighted to send you free samples.