Fun with bread: sideways-slicing, no-waste pizza dough, lasagne bread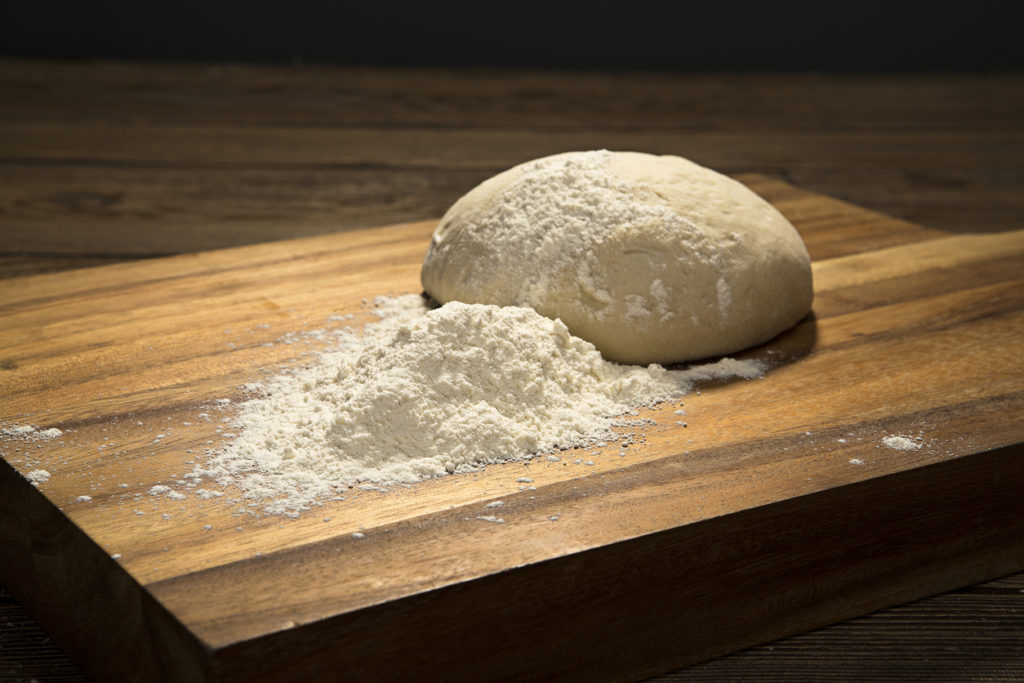 As the festive season approaches, we've found some wonderful bread-led stories for you. And we have, exciting new bread varieties in early 2020. In the meantime, here's the news from our world to yours.
America demands smaller loaves
According to the Wall Street Journal and others, America's bread eaters want less. They want smaller portions, and their desires are changing the US baking sector. Apparently the nation's bakers are responding quickly and creating smaller products, innovations like half loaves and bread that's sliced less thickly.
It looks like the change has been brought about thanks to consumer interest in stopping food waste, something that has been growing for a while now. Decades of campaigning against food waste by environmentalists have finally hit home and US consumers are at last keen to mend their wicked ways.
It's also a diet thing. Calories, carbs, and gluten have also had a positive effect on the new, fast-rising demand for smaller loaves. Last but not least it's also down to increasing numbers of people living on their own, a fact that's also having an impact on the appliances sector as things like washing machines get smaller and more efficient, designed for single person households.
A survey by the American Bakers Association revealed a whopping 75% of Generation Z and millennial consumers, those aged 18 – 41, dislike binning bread, and over 50% said they'd 'buy more bread' if there were smaller options.
Franco Manca transforms Christmas with pizza dough loaves
The UK pizza chain Franco Manca dislikes food waste. They've promised to help the homeless and other vulnerable groups this Christmas by transforming left-over pizza dough into bread. They'll be re-purposing the surplus ingredients generated by its 40 or more restaurants to make great bread for soup kitchens, housing shelters and food charities, and the initiative kicks off in week 2 December 2019.
The chain will also be giving away pizzas to those in need this year, something that was incredibly popular last year. In total they gave away 20,000 pizzas to shelters during the festive season and this year they're looking at giving away 40,000 free pizzas for people in need. Isn't that wonderful?
One man's invention – lasagne in a loaf – causes a social media sensation
There's no predicting what's going to go viral. Take the news about one innovative man called Ryan Broad and his brand new culinary invention. https://www.dailypost.co.uk/news/uk-world-news/man-bakes-entire-lasagna-inside-17361532 When Ryan blended a loaf of tiger bread with lasagne inside, the internet went a little bit crazy. He actually baked an entire lasagna inside a hollowed out loaf, and the results looked so good that more than ten thousand people shared it within just 24 hours.
Apparently the Rate My Plate Facebook group declared the dish 'fantastic' looking. Luckily it is not a difficult task to make your own. According to Ryan one simply follows any lasagne recipe to create the tomato and meat sauce, or use a veggie alternative if you like. All you do is hollow out a loaf of tiger bread, layer the lasagne inside, then replace the lid, baste the whole thing in garlic butter and bake it for 25 minutes at gas mark 6.
The invention reminded some people of another very special sweet 'n' sour filled loaf creation loved by Elvis. A recipe for a king, if you like. Elvis' favourite snack was called a 'Fool's Gold Loaf' and contained a blend of bacon, peanut butter, grape jelly (that's jam in the UK) and banana.
'Mind-blowing' Aussie loaf-slicing innovation
Bakers Delight is a popular Australian bakery chain. Now they've just become a little bit more popular thanks to one local who asked them to slice a loaf long-ways for him rather than the usual way, thus creating very long slices with which one can make mega-sized sandwiches.
The man, known only as 'Duncan', comes from Sydney. He is thrilled to bits to know that Bakers Delight workers can slice bread lengthways, making sandwiches that are double the usual size achievable at long last. The revelation was even described by some on Twitter as 'mind blowing'.
Want to taste-test our seriously tasty artisan breads?
We know you want to give your foodservice customers the best artisan breads. Why not give them a go yourself, so you know exactly how wonderful they are? We'll send you a tasty free box-load to test-drive, direct to your doorstep. Just ask.