Changing bread appetites, record-breaking Welsh cake and more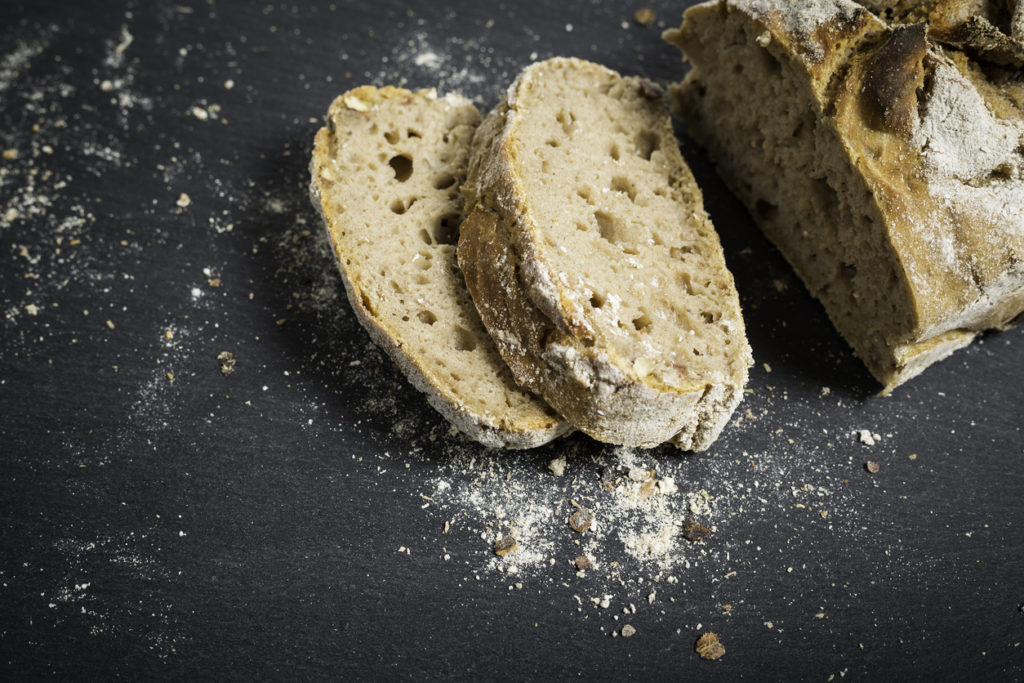 Look out of the window. Spring really is on the way, with lighter evenings and the odd ray of precious sunshine. If you can feel yourself perking up, you are not the only one! It has been a very long, very wet winter. Here's to a lovely dry, warm spring, and here's the news from the magical world of artisan bread, British all the way from field to plate.
Tesco wraps up in-store bakery overhaul
The changing face of consumer tastes is more evident than ever this week as Tesco announces 1800 job losses at its in-store bakeries. Apparently it's all down to Brits buying less sliced breads and fewer ordinary white and wholemeal loaves, but more flatbreads, sourdoughs, artisan breads, bagels and wraps.
In some stores they're going to stop in-store baking from scratch altogether, replacing in-store baked goods with extra pre-baked products as well as adding more 'local treats' from local suppliers to their baked goods shelves.
Tesco will keep on baking in-store at 257 outlets, but 201 of their shops will only bake the most popular choices from fresh, with the rest part-baked. The news comes at the same time as the supermarket giant announced plans to withdraw from China.
Dramatic Cardiff bread van rescue
When the River Ely broke its banks in Cardiff, one bakery van driver was left afloat. The river overflowed at St Fagans, leaving members of the public to come to the man's rescue. A three man rescue team waded out to the Brakes food wholesaler lorry, towing a raft attached to rope behind them. They managed to help the van driver out through the window of his lorry and brought him to safety. It was the third time in three weeks that the Ely had flooded.
Gail's artisan bakery expands its range
Just in case you need more proof that Brits' bread habits are changing at high speed… the popular artisan bakery chain Gail's is expanding its range of baked goods made from food waste. The idea is to remove as much surplus as possible from its supply chain.
Apparently there will be 'at least 25 new products arriving through 2020, with the aim of eventually becoming 100% waste-free. This is the latest innovation in a run of cool stuff, which includes Britain's first ever loaf made from leftover bread, launched in 2018.
A record breaking 63 pound Welsh cake
A Welsh cake is a blend of cookie, scone and pancake, with its own unique texture. It looks rather like a fat biscuit. Cooked like a pancake on a griddle, Welsh Cakes are not baked. They're slightly sweet and made from simple ingredients: flour, sugar, milk and butter.
In the Welsh language they're called a cage bach, a picau ar y maen, or griddle cake. Welsh tea cakes, Welsh miner cakes, they all describe the same tasty treat. Now one Welsh bakery has created the biggest EVER, a whopper of a Welsh cake weighing in at an astonishing 63 pounds, 8 ounces, and an instant Guinness World Record winner.
It's all thanks to the Tan Y Castell Bakery in Carmarthen, whose bakers collaborated with Merched Y Wawr, Michelle Evans-Fecci and Teify Forge to cook the massive flatbread on a specially-made seven foot wide griddle. The resulting Welsh Cake was more than six feet across. The previous record holder weighed a mere 57 pounds, 5 ounces.
Consecrated bread and coronavirus

The Church of England has urged congregations to use 'simple precautions' to cut the risk of spreading Covid-19. While current Government advice doesn't say sharing a cup for Holy Communion should be stopped for now, it makes sense to take precautions to limit the spread of the virus by not sharing crockery and glassware.
The church also says people with coughs and sneezes should 'refrain from handshaking' during the Eucharist, which usually involves receiving consecrated bread and wine in memory of the Last Supper and observing 'the peace' by shaking hands with their fellow worshippers. They've also recommended all churches fit hand sanitisers, and that the priests on duty should wash their hands, preferably with an alcohol-based hand sanitiser. The practice of dipping bread in wine 'should be avoided' too, because it 'represents an infection transmission route.'
Free artisan bread samples
Why not try our wonderful artisan breads for yourself? Then you know exactly what you'll be treating your foodservice customers to! Just ask and we'll send a generous box of goodies over to your place.