Choon Pan revival, US bread price slump, banana bread shocker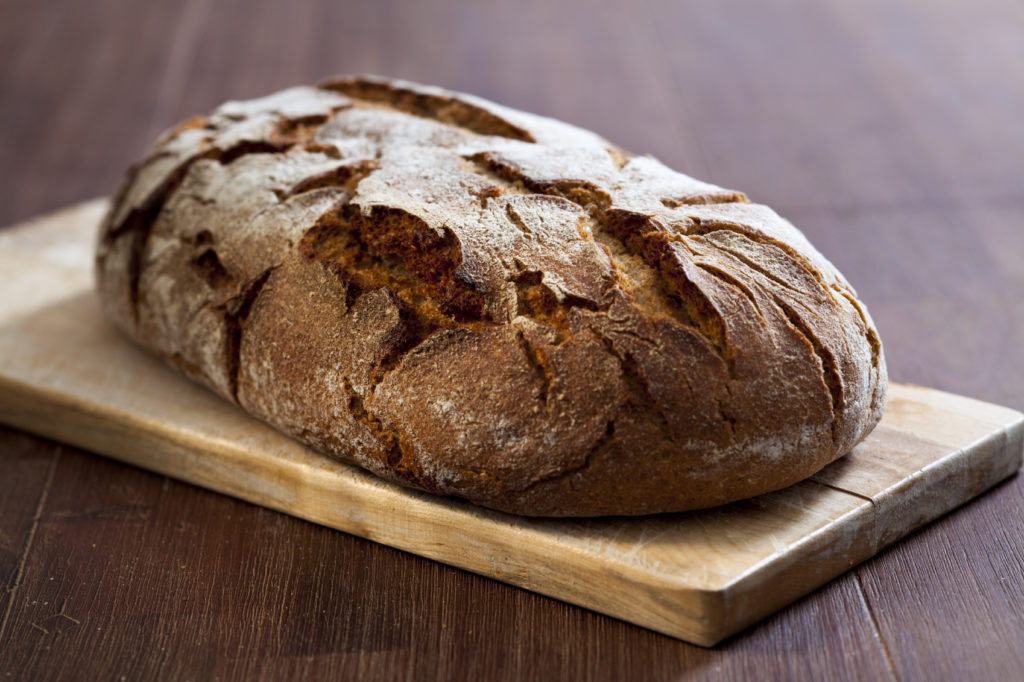 As the Covid-19 crisis rumbles on, more and more unusual bread stories are emerging from around the world. In some places the cost of a loaf is beyond most ordinary people, in others the price of bread has plummeted more than it did during the Second World War… in other words, a lot! Here's the news.
Choon Pan trucks return to Sri Lanka
Years ago, twice a day, choon pan trucks – small vehicles very like tuk-tuks – drove down the streets of Sri Lanka, playing loud music and selling tasty breads out of the back. People would flood out of their homes to buy baked goods. The music the choon pan trucks played was, oddly, always Beethoven's 1810 classic Für Elise, music that soon came to symbolise bread for many Sri Lankans.
Over the years the trucks died out for various reasons, political and social, and people started to buy their bread from shops instead.
Now Sri Lanka's famous music bread trucks have returned thanks to Covid-19. When the virus hit, Sri Lanka imposed a strict curfew to slow its spread. Restaurants, bakeries and every non-essential business closed for the duration, but door-to-door sales of baked goods were still allowed. Now more people are buying vehicles and converting them into choon pan trucks.
American home-baking trend forces white bread prices down
Months of quarantine have transformed life in the USA. The new stay-at-home culture has led to a mass bake-in, with millions of Americans baking their own bread and other treats. And this has led to a severe drop in the price of a loaf, a drop bigger than any since World War Two.
The quarantine in the USA has also led to dress prices falling through the floor as women reject fashion in favour of comfy clothes they can lounge around in. And demand for car insurance has more or less disappeared as well.
Bulawayo's street vendors sell bread again
For weeks, Bulawayo was a ghost town. Now some kind of normality is returning and some of the first people to emerge are the city's street vendors, many of them selling bread from their cars.
At the same time, bread has become a luxury for many families in Bulawayo. These days it costs fifty Zimbabwe dollars for a loaf, just 10p in our money but way out of reach for most people. On the bright side, bread bought from street vendors costs less than in the shops, anything from $33 to $38. On the downside they only take cash.
Good Housekeeping and Paul Hollywood finally settle the banana bread war
Is it a bread or is it a cake? Millions of us have been baking banana bread for the first time in lockdown, and the old argument has resurfaced as a result. Now Paul Hollywood himself, baking royalty, has pronounced banana bread a cake. And who are we to argue?
When Hollywood shared a photo of his own banana bread on Instagram, he also settled the debate at long last. Thank you, Paul, for clarifying once and for all that banana bread is "technically a cake". So that's that, then.
The science bit – How baking can help you sleep
It's good to know that scientists have said the secret to a good night's sleep is a rewarding hobby. With millions of us taking up home baking, that should mean millions of us are having magical sleeps, waking up really well refreshed.
The eggheads, from New York University Abu Dhabi, asked over 1500 grown-ups about their sleeping habits, and how they spent their spare time. It looks like a satisfying hobby helps us sleep very well, but when that hobby takes over our lives and we become obsessed, it tends to do the opposite and affect our sleep badly.
There's only one thing to say to that: keep on baking!
See you next time. In the meantime, stay safe and well.