Bread diet revelation, market explorers, huge Ethiopian bread factory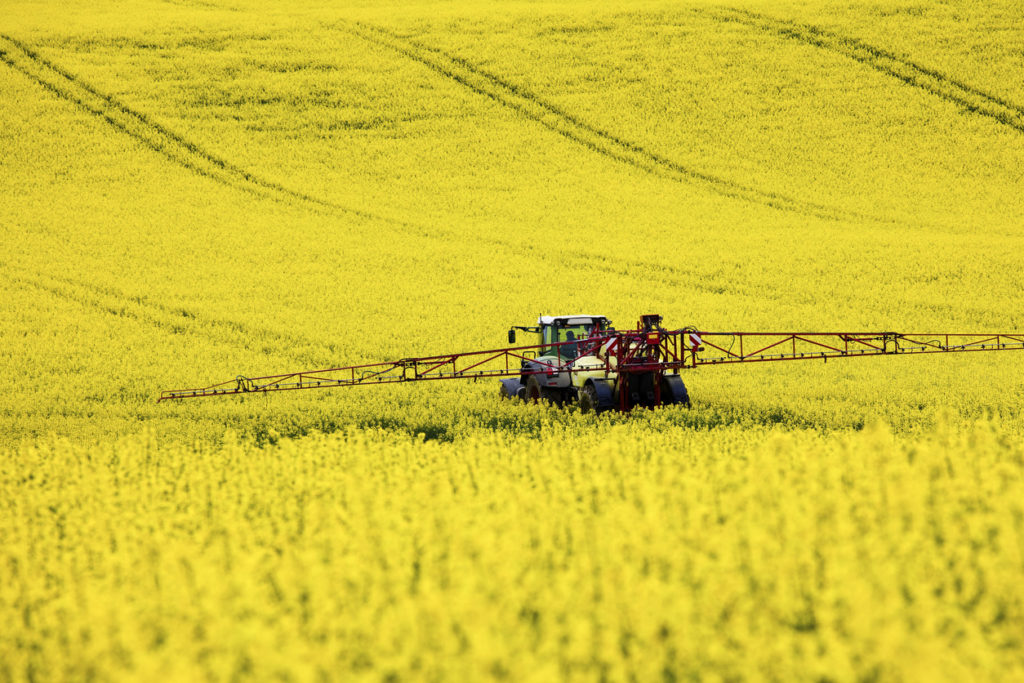 Bread has, as usual, been in the news this week. We knew it already – but one well known food and fitness expert confirms that bread doesn't actually make you fat. It's the toppings that do the damage. Prince Harry and Meghan have been baking bread over the Atlantic, spreading kindness and compassion along the way. Borough Market launches cool resources to teach kids about food. Northern Ireland offends the vulnerable with outdated and damaged goods. And Ethiopia has just opened a vast new bakery predicted to bake a whopping two million loaves a day.
'Fitness Chef' Graeme Tomlinson busts a common bread myth
It is a total myth… but it's still out there. It's good to know that the food and fitness expert Graeme Tomlinson has exposed the truth about bread and weight gain to his 688,000 Instagram followers. Bread isn't fattening at all. But when you smother it with butter and calorie-rich spreads, you suddenly run into trouble. The problem is, "bread is rarely consumed alone." Which means that, if you're on a diet, it makes a lot more sense to look closely at what you eat with bread rather than reject bread itself. That's good to know!
Out of date and damaged food offends vulnerable people in Northern Ireland
It's only right that those in power take care of the most vulnerable people during a crisis like this. But it maybe isn't such a good idea to give out-of-date bread and damaged goods to them. According to Communities Minister Caral Ni Chuilin, some people in Northern Ireland have been left feeling "like an afterthought" when food parcels for 80,000 people who were shielding turned out to contain outdated and damaged goods. The minister says critical lessons have been learned about people's entitlement to fresh food.
Harry and Meghan bake bread to spread kindness and compassion
Prince Harry and Duchess Meghan visited a Los Angeles charity in secret recently, wearing masks. The charity focuses on gang intervention, rehab and re-entry into society, and prepares meals for the hungry across the city. Apparently the charity's bakery and cafe staff were delighted to have the couple working alongside them in an effort to feed LA's most vulnerable people.
Borough Market educates school kids about food
Borough Market is proud to launch a new initiative called Market Explorers, a free resource to help educate primary school children about the food they eat. Inspired by the curriculum, the project encourages five to eight year old children to think about how food is grown and made, examining its history, preparation, cooking methods, and how different cultures use the various foods. The programme has been created along with the popular children's cookery consultants Sally Brown and Kate Morris, who have taken Cbeebies by storm and written numerous children's cookery books.
There are six Market Explorer units available at the moment, each consisting of a colourful booklet packed with activities and information, plus a video. Each pack looks into a different ingredient, including cauliflower, milk and of course bread, and they'll be released on Mondays and Wednesdays for three weeks in support of home schooling parents. There's even a collaborative community on the cards for parents, where they can ask questions.
Ethiopia's new 2 million loaves a day bread factory
Ethiopia's Prime Minister Abiy Ahmed has opened the Sheger Bread Factory, the nation's biggest bakery and flour factory with the potential to bake two million loaves of bread every day. It's huge, built in Kaliti sub city in Addis Ababa and measuring a mighty 41,000 square metre. Best of all, economies of scale mean the factory should drive a fairly dramatic reduction in bread prices in Ethiopia and contribute to better food security.
How bread mould mutates to avoid infection
Most living things do their best to prevent their own DNA from mutating. It matters because while mutation can help species adapt to changing conditions, they mostly cause harm. But bread mould actually mutates its own DNA, and scientists have discovered it might be a strategy to avoid infection, as revealed by scientists in China and the UK.
Evolutionary biologists believe natural selection will always act to reduce the mutation rate of DNA. But the Neurospora crassa mould found in bread has an unusually high mutation rate.
Many living things have problems with the transposable elements in DNA called jumping genes. They get into a host's DNA, where they make copies of themselves before spreading farther, which is why they're described as 'jumping'. Many living beings have found different ways to prevent the jumping genes from expressing themselves. But Neurospora does the opposite. It hits jumping genes so hard with mutations that they degrade and are quickly made harmless. So yes… bread really is as special as we always thought it was!
Let's drink to breaking bread together before too long
Lockdown seems to be easing, but we are still restricted around socialising. Let's hope, before too long, we can get together in person and break bread together. Won't that be lovely? In the meantime, if you'd like to explore the wonderful world of artisan breads in preparation for re-opening, give us a shout and we'll send you a sample box packed with total and utter deliciousness.