Paltrow bread lamp, perfect sandwich breads, vitamin-added bread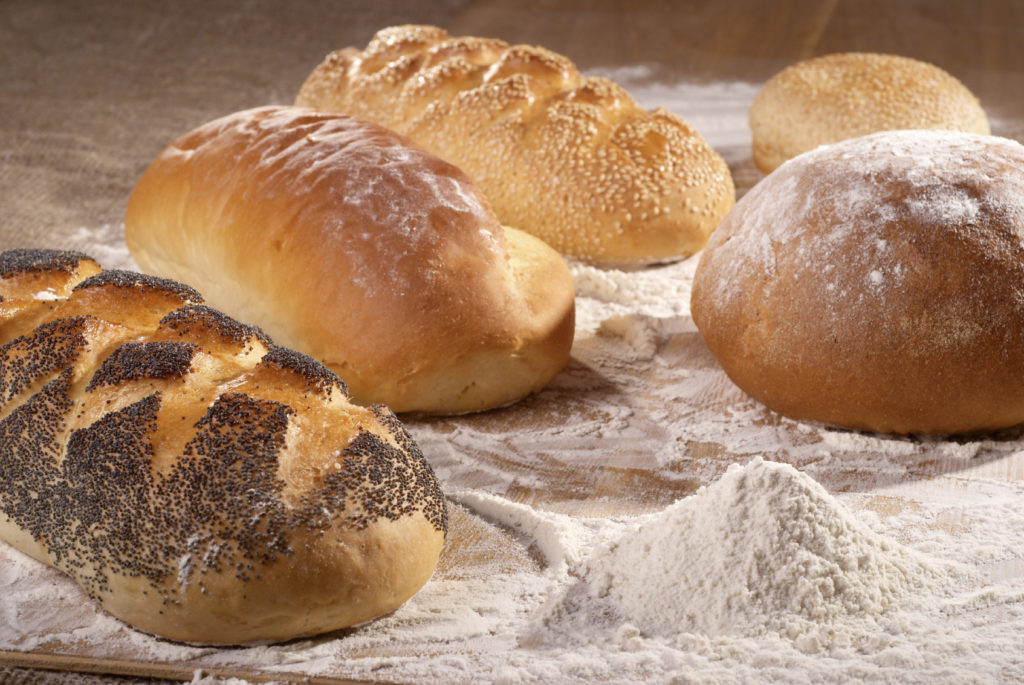 Well, it's week one of the second lockdown in England. This time around it's less of a shock, and we know more about how to handle it. We wish you good luck. In the meantime here are some fresh bread stories from around the world to make you smile.
£160 for a lamp made of bread?
Gwyneth Paltrow, well known for her somewhat crazy and occasionally bizarre lifestyle products, has released a new object d'art for home décor fans. It's a lamp costing £160 and it's made from bread. According to the actress's website, keen fans of her 'Goop' brand are fighting to buy the lamp, which looks uncannily like a real baguette with the addition of flex, a dimmer switch, and an LED bulb.
The lamp is made using bread flour, cake flour, salt, and yeast, baked into shape then dipped in resin to make it last. Apparently it is, "the perfect gift for anyone with a sourdough starter – or a love of whimsical home décor."
If we ever find ourselves wanting to branch out…
How to make your buttie stick together
You pick up your sandwich and the blasted thing falls apart in your hand, scattering cheese, tomato and worse all over the carpet. It's a thing. But now we know how to avoid that dismal thing thanks to the MasterChef Australia winner Adam Liaw, who has revealed the art of creating the perfect sandwich.
As he points out, a perfect sandwich contains three elements; texture, seasoning, and the right bread. Soft breads pair best with soft ingredients, which include 'meaty textures' like egg and chicken. Firm, crusty bread, though, is best for heavily textured fillings. But you should never, ever create a buttie using either brioche and sourdough. The texture is, allegedly, all wrong.
The secret to making a sandwich whose ingredients stay put is to put something heavy on top of it for ten minutes, which 'slightly compresses the bread and holds it together with the filling.' Who knew!
Scientists appeal for Vitamin D supplement in bread
Living in a country with seasons has always left us Brits with difficulties getting enough Vitamin D in winter, the best source of which is sunshine. Lockdown is making things worse, with widespread Vitamin D deficiency on the cards. Now some scientists are asking the government to legislate to add the vitamin to bread and milk to help restore the balance… but others disagree.
The argument is happening because government advice about taking supplements is not working. Recent research in Spain showed how 82% of hospitalised patients had low vitamin D levels. But that alone doesn't mean anything out of context. While Vitamin D deficiency can cause rickets in children and soft bones in adults, research reveals vitamin D has 'little or no effect on Covid-19, flu and other respiratory diseases'. No wonder Public Health England and the Department of Health and Social Care have spent the past ten years refusing to fortify things like milk, bread and orange juice.
All this leaves us none the wiser around whether we should or shouldn't fortify foods right now. At the same time 'at least half the population' have a vitamin D deficiency. The argument rumbles on. In the meantime Adrian Martineau, professor of respiratory infection at Queen Mary University in London, is leading a new clinical trial to see if Vitamin D can either reduce the risk of catching Covid-19, or its severity.
The Hovis brand has a new home
Premier Foods has, as expected, sold the popular bread brand Hovis in a multi-million pound deal. The brand is 134 years old and sold within a month of being put up for sale. The new owners Endless will be building on the Hovis heritage by 'investing in growing both the brand and product range.'
Demand for just one food bank soars by 200%
Volunteers at the Breaking Bread Food Bank in Wednesbury, West Midlands, have been working incredibly hard to help the most vulnerable families, more of whom than ever are turning up thanks to the virus. Demand has soared more than 200% since the crisis hit, and the Bank's 11 volunteers are worried that the situation will get a lot worse before it gets better.
The type of people who are needing help is changing. Staff are seeing more families with children, and they're expecting even more when people start losing their jobs through the second wave and beyond. The nation's food banks are probably all experiencing the same surge in demand. We wish them all the luck in the world with their vital role.
What is Tiger Bread, and what is Subway doing with it?
Tiger bread is also called Dutch Crunch, Marco Polo Bread, and Giraffe Bread. It's a white loaf, bloomer loaf or roll with a mottled crust, created by painting rice paste onto the surface before you bake. The paste then dries out and cracks in the oven to give you that unique crispy feel and unusual flavour.
Now Subway has added tiger bread to its UK menu as a permanent choice. The new tiger bread version of their long, skinny sandwich roll will be available across the UK from later in November, having proved a big success with the public in tests.
Real artisan breads to delight your taste-buds
In times like this we need comfort foods, and one of the greatest comfort foods on the planet – indeed in the known universe – is really good, flavoursome, beautifully-textured bread. That's all we do. We make beautiful artisan breads for the foodservice sector, and we're always happy to help, even through lockdown. Let's talk.