Naan bread pizza, hopeless bakery robbers, Mexican pandemic success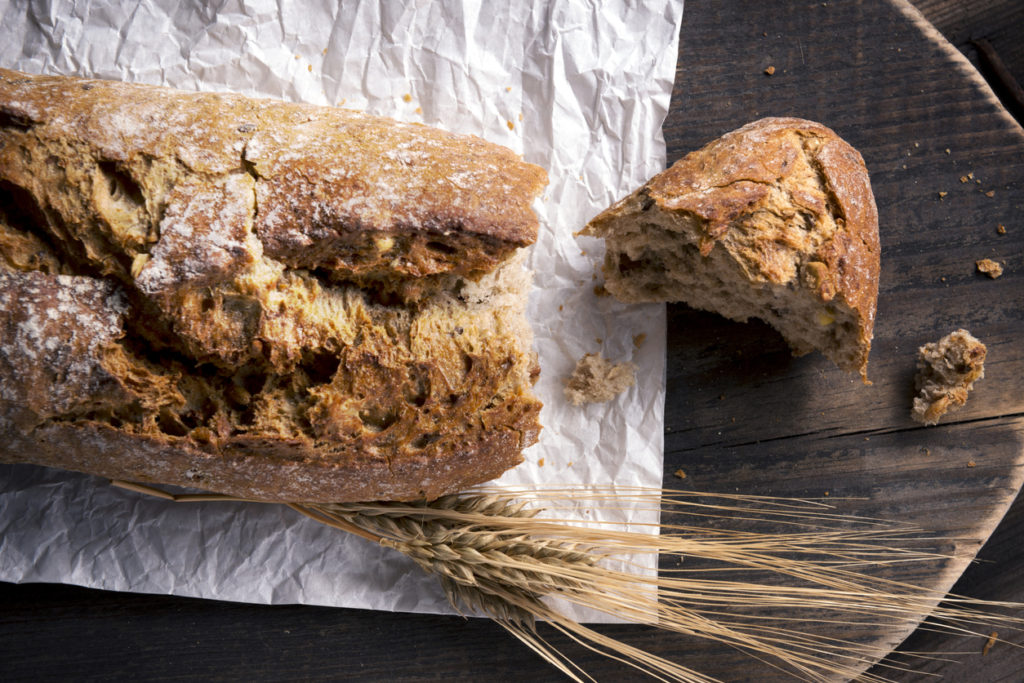 Australia does it again. Iceland says no to plastic bread packaging. The Tiptree Bread Awards celebrate the milk of human kindness this year, along with beautiful bread. Nigella's pasta antics cause a stir. This is just some of the curious, interesting and odd news we have for you this time around.
Naan bread pizza frenzy Down Under
Our Aussie friends are nothing if not creative powerhouses. Australia invented Fairy Bread, now they've come up with something equally bizarre, and this time it's naan bread pizza. More amazing still, the lady who created the new bread-led treat baked it in her air fryer. Crikey, as they say down there.
All you do, apparently, is spread a dollop of garlic dip on a piece of naan bread, then add salami, chopped red peppers, and of course cheese. This 'ultimate naan bread pizza' takes just 10 minutes to make from start to finish, and joins a growing collection of weird fast food-like 'treats' invented down under.
Iceland rejects plastic bread packaging
You could spend half a lifetime promoting recycling… or you could simply stop buying products packaged in single-use plastic in the first place. Subway has already decided to debut cardboard salad boxes instead of plastic, now Iceland is also trialling plastic-free packaging on several products, including bread. Cool new packaging at Iceland includes paper-based containers for sliced white bloomers, and the packaging can almost always be recycled at the kerbside locally.
Tiptree World Bread Awards 2020
This year's Tiptree World Bread Awards Heroes have been announced, celebrating bakers across the UK. Before Covid hit, the awards focused on the bread itself. This year they also recognise the people behind the loaves, in other words the dedicated bakers, millers and farmers without whom British bread wouldn't exist. As the chairman of the judges said, "All the nominees in this year's Awards truly deserve recognition for their generous, considerate and often altruistic initiatives to help others."
There were 12 regional winners and the overall winner was Rob Allcock of The Longs Arms in South Wraxall, Wiltshire. As Scott Goodfellow, joint managing director at Tiptree, said, "The efforts of the bread community during these challenging times have been truly inspiring. We are delighted that this year's Awards have been able to shine a light on their incredible endeavours."
Look out for an exhibition of portraits by the brilliant photographer Henry Kenyon, showcasing the awards' Bread Heroes, and see the winners list here.
Nigella uses stale bread to transform her pasta
Shock and awe. Nigella Lawson has told the world how she uses stale bread to make her pasta dishes taste even better. Rather than bin the bread she makes breadcrumbs with it, 'blitzing' stale slices in a food processor to make the breadcrumbs rather than grating them. Then all you do is stash them in your freezer, ready to sprinkle into pasts dishes for extra richness and flavour. Yum.
Bungling brothers' bakery robbery goes horribly wrong
There are a few key things you need to do when carrying out a robbery. One, don't get recognised. Two, remember that the way you walk can identify you, even if you wear a balaclava. Three, try to do the job without the aid of beer. When you ignore this good advice, your burglary is bound to suffer. And that's exactly what happened to two ill-fated brothers labelled 'hopeless' by the criminal justice system.
The two men were arrested mere moments after burgling a Leeds bakery and stealing a delivery van. The problem was, security staff recognised one of the brothers – the one who actually worked at the bakery – by his gait.
The crime took place after one of the men had an argument with his boss over sick pay. Charles Blatchford, in the men's defence, told Judge Tom Bayliss QC, "It was possibly one of the worst planned and dumbest escapades Your Honour may have heard of. This was almost a comedic burglary. These two are hopeless."
Pandemic bakery success in Mexico city
You are bored, bored, bored of being locked down. You don't have a penny to spare. You buy a basic toaster oven on credit, costing less than fifty dollars. You take it home and begin baking, because there's nothing else to do. That's what Andrea Ferrero and her boyfriend David Ayala-Alfonso did during lockdown in Mexico.
Baking to escape the unrelenting boredom, the pair discovered they were actually very good at it. They kicked off an Instagram account, Cuarentena Baking, translated as 'Quarantine Baking', and it went viral. Now their images of cookies, cakes and doughnuts have attracted 'hundreds of clients'. And that means they've been able to move the business out of their tiny flat into a bigger place with a real oven.
Never underestimate the power of baking!
Bread star dies
The actor who played Freddie Boswell in the hit sitcom Bread has died aged 81, in Rochester. Ronald Forfar, who ironically had almost the same surname as the well known Sussex-based bakery, Forfars, spent his last years there, and was a respected figure in the town.
Keeping calm and carrying on
The second wave is busy waving, and we're still baking. Like millions of others we're getting used to the way the new world works, and we're bearing with it. If you'd like a sample box to test for yourself just ask and we'll send you a load of gorgeous artisan breads to make your day.