Hollywood handshakes, Subway sugar shock, Aussie bread horror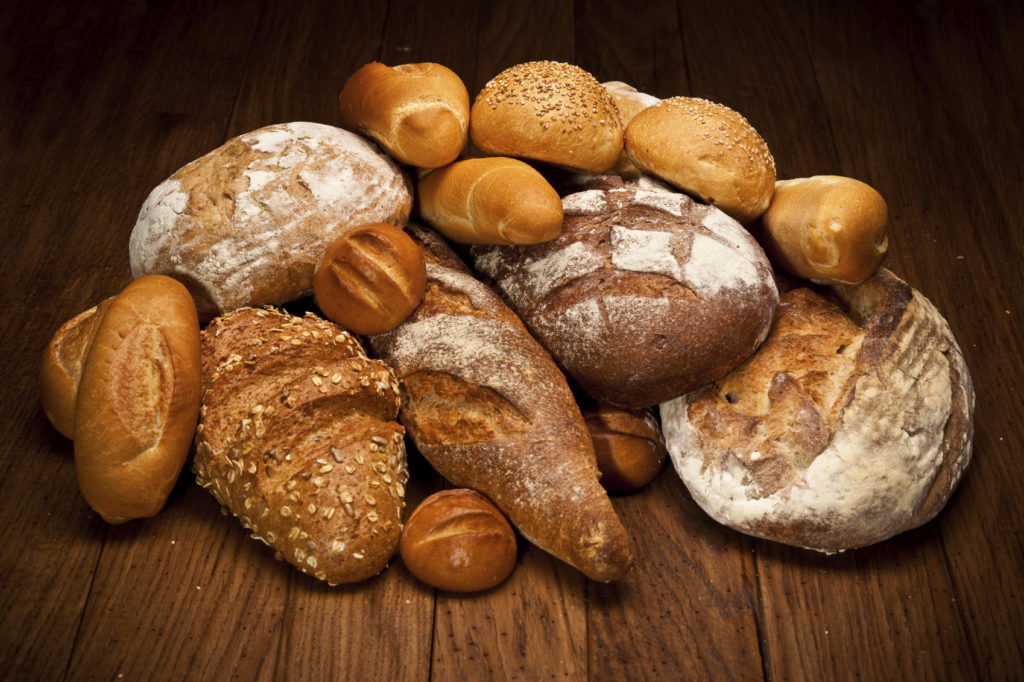 It's all go this week with masses of bread stories, proudly led by yet another Great British Bake Off Hollywood handshake triumph. Here's the news.
If you'd like to sample our unforgettable artisan breads for yourself, and see if you'd like to give your foodservice customers a treat, let us know and we'll send you a big, beautiful box full.
Bake Off's latest Hollywood handshake
Paul Hollywood is not easily impressed, which makes a handshake from the man himself rather like gold dust. This time around the magical handshake occurred in bread week, making it an extra special accolade for creative Hermine.
The King of Bread said he'd never tasted anything like Hermine's bread before. He loved her soda loaves, one packed with fragrant smoked salmon, cheese and black garlic bread, the other an incredibly boozy fruit bread. "This is what Bake Off's all about", he said as the nation watched, spellbound. "This is really, really complex. I love it. It's special."
Irish Court defines Subway's rolls as too sugary to be bread
It's official. In Eire at least, Subway rolls are not real bread. The Irish Supreme Court in Dublin has ruled Subway's rolls contain too much sugar to be officially classified as bread. The recipe was found to include five times the legal amount of added sugar for a bread product.
It reminds us of Jaffa cake-gate, where McVities argued that their fab treat was officially a cake, not a biccy, important for business because chocolate-covered biscuits are taxed in the UK while cake is not. Much the same goes for the Irish Subway case. Bread is zero-rated for VAT, while cake attracts just under 10% VAT.
Aussie bread horror – Don't read this if you're squeamish!
We like to pick out eccentric bread stories for you, but this one is extra horrid. A man Down Under has been charged with contaminating goods after he apparently poked a filthy used hypodermic needle into a loaf of bread – and other items – on the shelves in a branch of Woolworths. The fine details are far too gross to impart, but the man has been charged accordingly!
The Italian Job – Hovis might be leaving home
Italian interest – in the shape of Newlat Food – is developing in Hovis, and they've made a takeover bid. This summer the British bread brand's owners partnered with an investment bank to find a buyer for the company, estimated to be worth between £100m and £150m. If the takeover goes ahead, it'll make the Reggio Emilia-based company one of the EU food sector's biggest members.
Hovis has baked in Britain for 130 years and employs 2,800 people over 8 eight bakeries, one flour mill and three distribution centres. With origins in Macclesfield during 1886, it fast became a well-loved family brand, famed for finding a way to preserve the nutrients in wheatgerm.
The reason behind the potential take-over? Like others, Hovis has found changing public tastes a challenge. Artisan breads, and small-batch bakeries have thrived, and covid has also played a part, increasing the number of local bakeries and enhancing their appeal. Having said that, Hovis has announced pre-tax profits of £19.2m, in contrast to losses of £3.5m the year before, and closed the financial year with net cash of £14.1m. There's also been a flurry of new product development, and all of the above makes the company an attractive investment.
Syrian government limits bread subsidies
Syria's economic crisis is worsening, and the government has brought in limits on subsidised bread per person. This is placing more families at risk of starvation. The new rules say a household of two can now only claim one pack of bread a day. A family of four gets two, and a family of six three. If the household is home to seven or more people, there's a four pack daily limit.
The Syrian people have to use Damascus' electronic smartcard system to buy their bread at State bakeries. On the black market bread costs 500 Syrian pounds a pack, where subsidised legal bread costs 100 pounds.
Stay safe, love bread
Come back next time for more bread news from our Kent-based artisan bakery. In the meantime stay safe, and keep well.